This year sure has been exciting. I traveled more in 2016 than in 2015; I started a blog and flew for the first time commercially in over 12 years.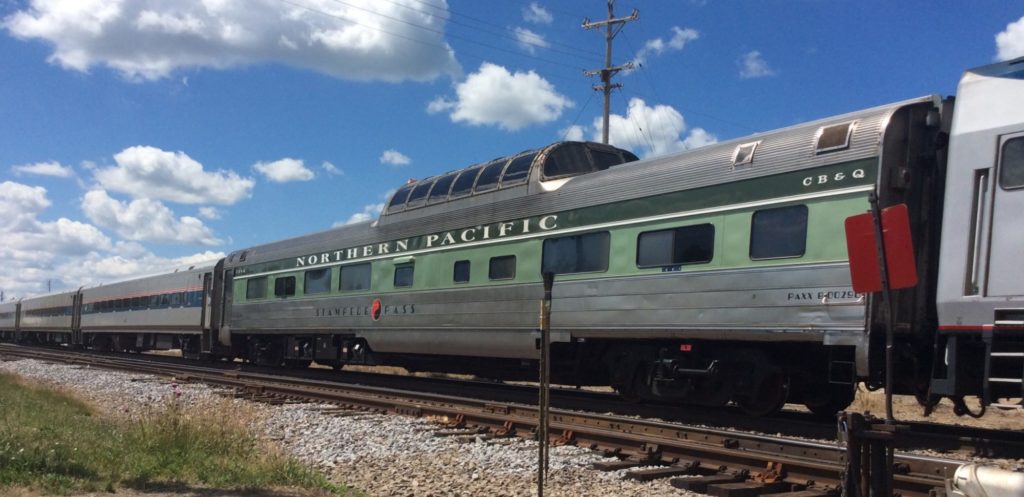 In other notable events, I stayed at my first hostel and had a bomb threat on a train (I don't need to do that again). I also had to change train routes during a trip. Originally I booked a ticket on the Southwest Cheif, but there was a derailment on that route a few days before leaving. The derailment was due to an unreported mistake made by a tucker. He damaged the tracks and never reported it to the railroad.
Wow, there was a lot more at first than I thought. Oh yeah, my first-time coast-to-coast on a single train ticket! Charleston, SC to LA/San Fransisco, CA, via Washington, D.C., Chicago, IL, and San Antonio, TX (For free )! Oh, and I was invited to ride in a private dome car!
Every year has been a new challenge, and I think it is something to celebrate. Every new year gives us time to clean the slate, reflect, and see what changes we want or need to make. Also, mark the awesome things you did last year.
My thoughts on 2016, it was a terrific, horrible year. Some of the better things that happened include packing lighter than I was on my first trip in March.
I bought two new travel backpacks, one from Tortuga and one from eBags, and those purchases have helped my pack lighter.
I like both for different reasons and use both depending on where I am going and for how long. Minimum packing is a victory for me; packing my bags has been the most challenging part of traveling for me to master. Work this year was tough.
New Adventures
I took my folks on a train trip and challenged them by taking a different route to my sisters in Charleston, SC. We liked the change but didn't need to go that way again. My first time in Florida, wow, it is warm there, and while I was down there, it was not very sunny; isn't it the sunshine state? There probably were other firsts this year, but they were not that exciting. I rode a few trains I never thought I would, like the Crescent from WAS to NOL.
2017
Now that 2017 is here, I have the first of this year; my first train trip was 23 miles. I found out it was the same last year, SVT to MKE. Because of an Amtrak promotion, I received  200 Amtrak points extra, so why not? I have already taken two long-distance trains this year.
May every new year we travel on this earth help us grow and become better humans. May we try to work together and create a better world for everyone. I know overly romantic, but why not?
Safe Travels!
Kev