The Amtrak Hiawatha is an alternative to the I-94 drive between Chicago and Milwaukee. The Hiawatha offers a convenient and comfortable way to travel between those cities, with a few stops between the two. Plus, it can save you money on parking!
The Hiawatha was my first experience with Amtrak; to date, it is the Amtrak train I have been on the most.
In 2023, the Amtrak Hiawatha has seen new changes to the train and service. The trains are starting to incorporate the new Venture cars and a new fare structure, which can save you money if you book early or ride off-peak trains.
Amtrak Hiawatha
The Hiawatha runs fourteen daily trains or seven round trips between Milwaukee, WI, and Chicago, IL, plus the three intermediate stops, Milwaukee Airport, Sturtevant, WI, and Glenview, IL.
The journey takes around an hour and a half, covering 86 miles from end to end, with an average speed of 58 mph, but the train does travel as fast as 79 mph (stops lower than the average speed).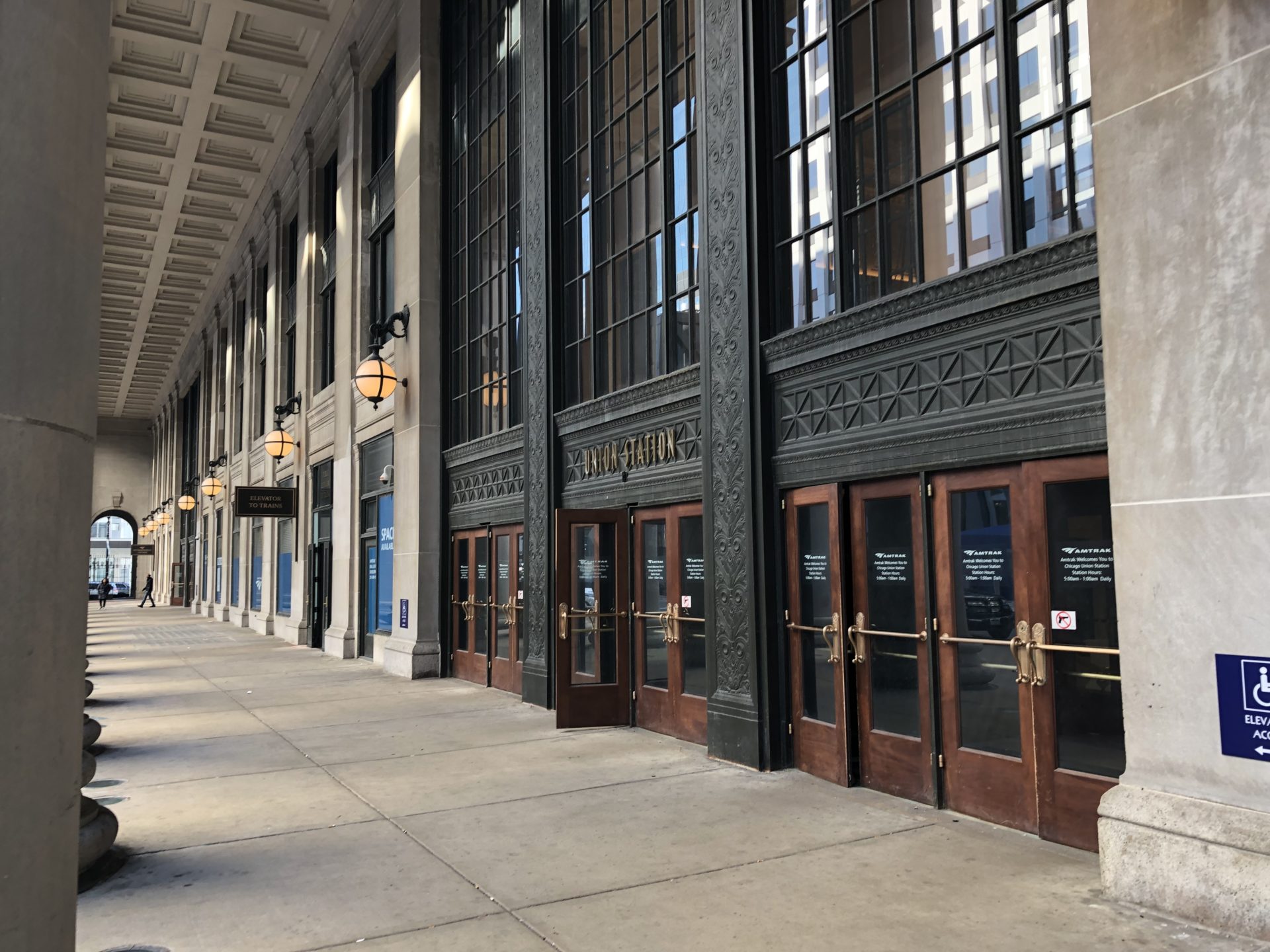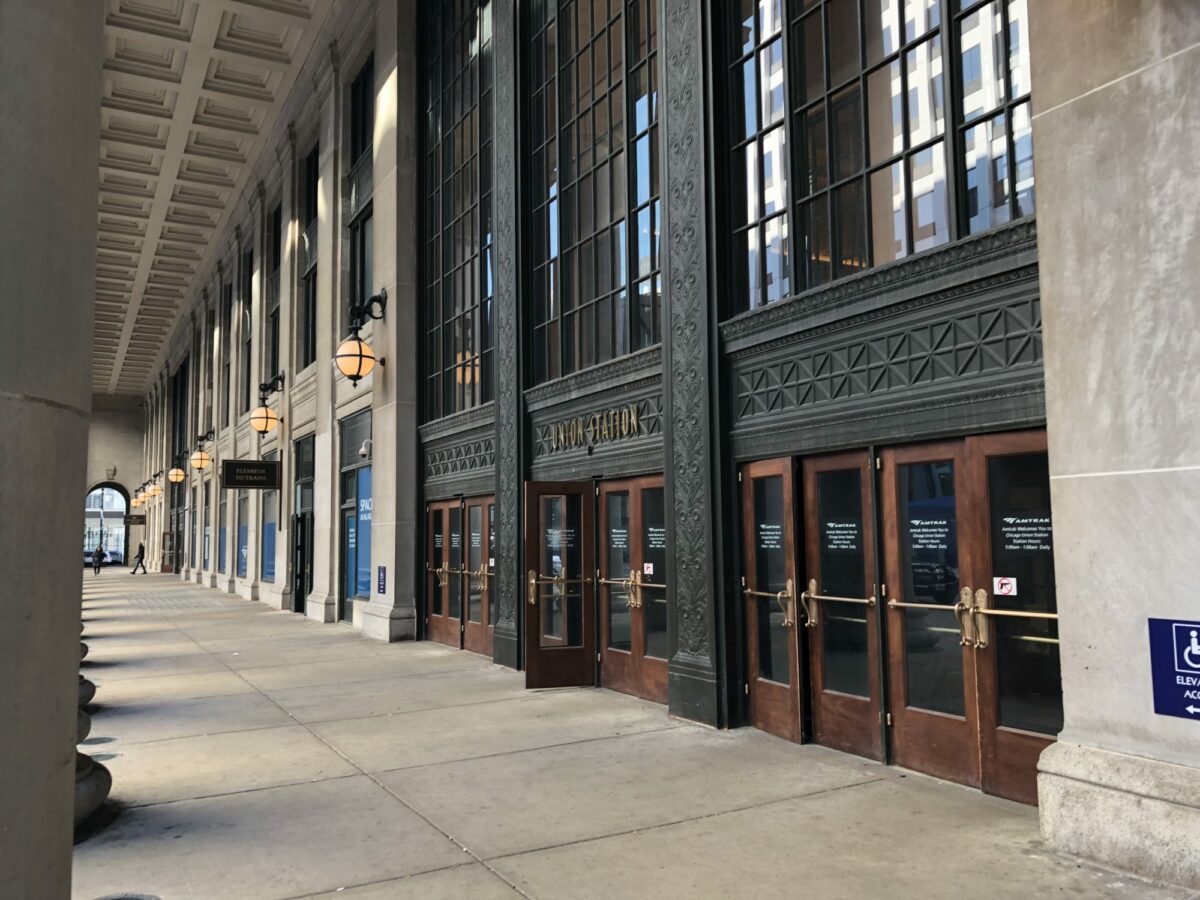 The Amtrak Hiawatha The Stops & Schedule
The Hiawatha route consists of five stations:
The intermediate stations are unstaffed, while the endpoints, Milwaukee Intermodal, and Chicago (Union) Stations do have staff.
---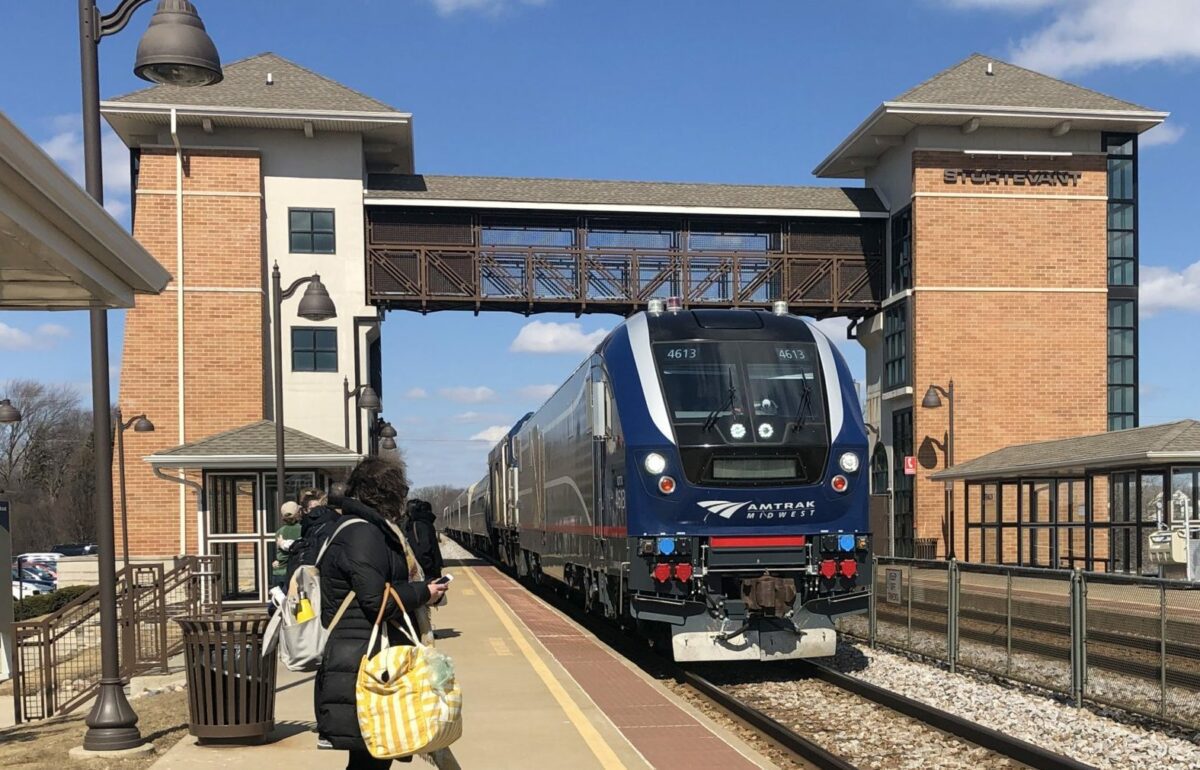 A Quick Overview of The Amtrak Hiawatha
The Hiawatha is a part of Amtrak's Midwest Regional Corridor. This route receives funding from the Wisconsin and Illinois Departments of Transportation. Over the years, this route has proven profitable, and the DOTs received money back from Amtrak. These departments own the locomotives.
A Brief History of the Hiawatha
The now-defunct Milwaukee Road owned the tracks used on the current route, and Amtrak named the train after the Milwaukee Road's passenger train line that once ran these tracks.
This route has had a few names throughout the years but has maintained the current title since 1989.
Who owns the tracks?
Today, Canadian Pacific Kamses City Souther (CPKC) owns the tracks between Milwaukee and Roundout, and Metra takes ownership of the rails, but CPKC still dispatches the trains on those tracks. Amtrak owns the tracks and dispatches trains around Chicago Union Station.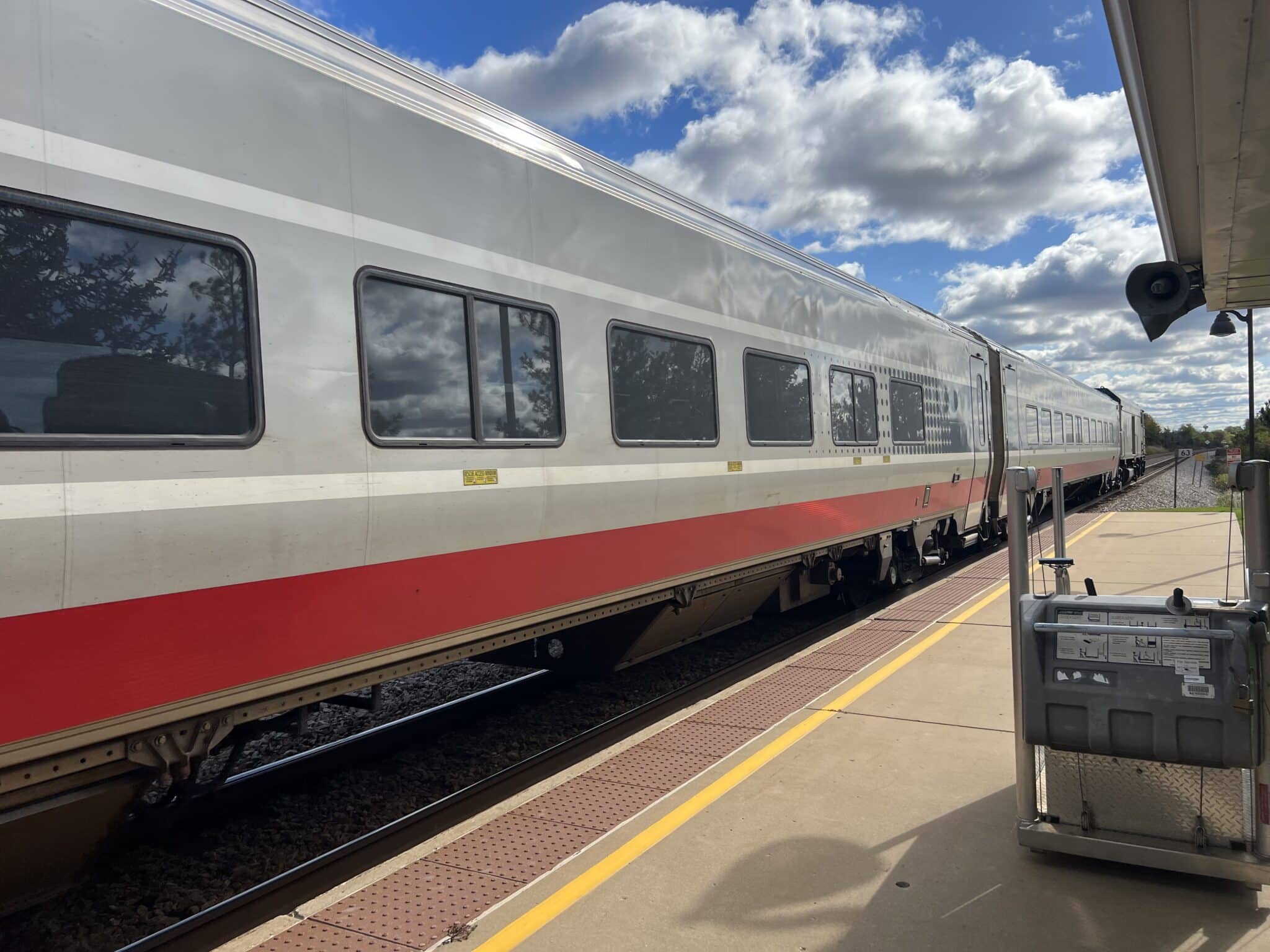 The Amtrak Hiawatha Consist – Cars & Locomotives
Before 2020, the standard Hiawatha fleet consisted of one locomotive, a Seaman's Charger SC-44, GE Genius, or GE Dash 8. Passengers ride in six coaches, either Horizon or Amfleet I cars, but not the train is starting to see the Venture cars. The train's south end is often an EMD-F40PH converted into a cab and baggage car.
Coach car layout in the next section.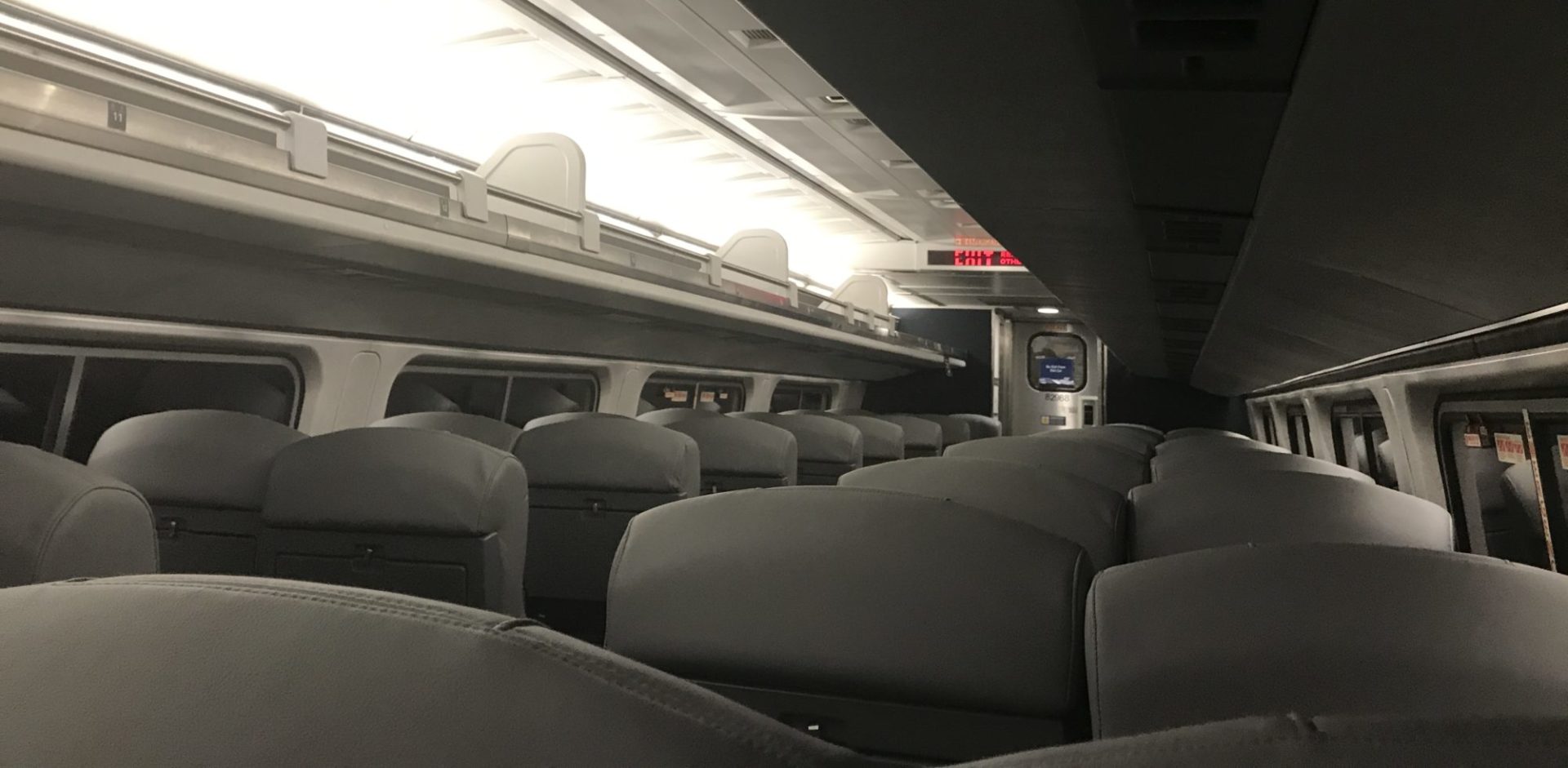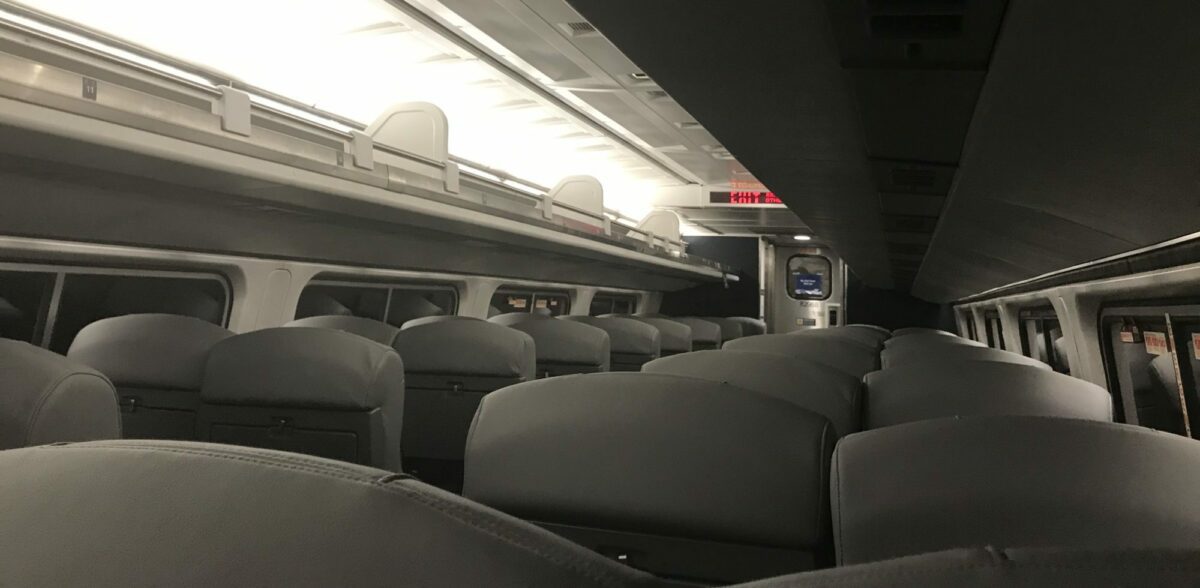 Amenities Of Current The Amtrak Hiawatha Coach Cars
The Hiawatha is starting to see the new Venture cars in the consist, but you could also see some older Amtrak cars. This information is based on the older cars.
Each coach car has 68 seats with room for wheelchairs or mobility scooters.
Each coach has two bathrooms.
Luggage storage shelves at one end of the coach car and overhead storage
Free cellular-based Wi-Fi
Decent legroom
Fold-up tray and mesh pocket for small items
Two outlets for every seat with newer cars have USB ports,
Reading Lights
The diagram below gives you an idea of the car layout; Horizon and Amfleet cars have similar arrangements.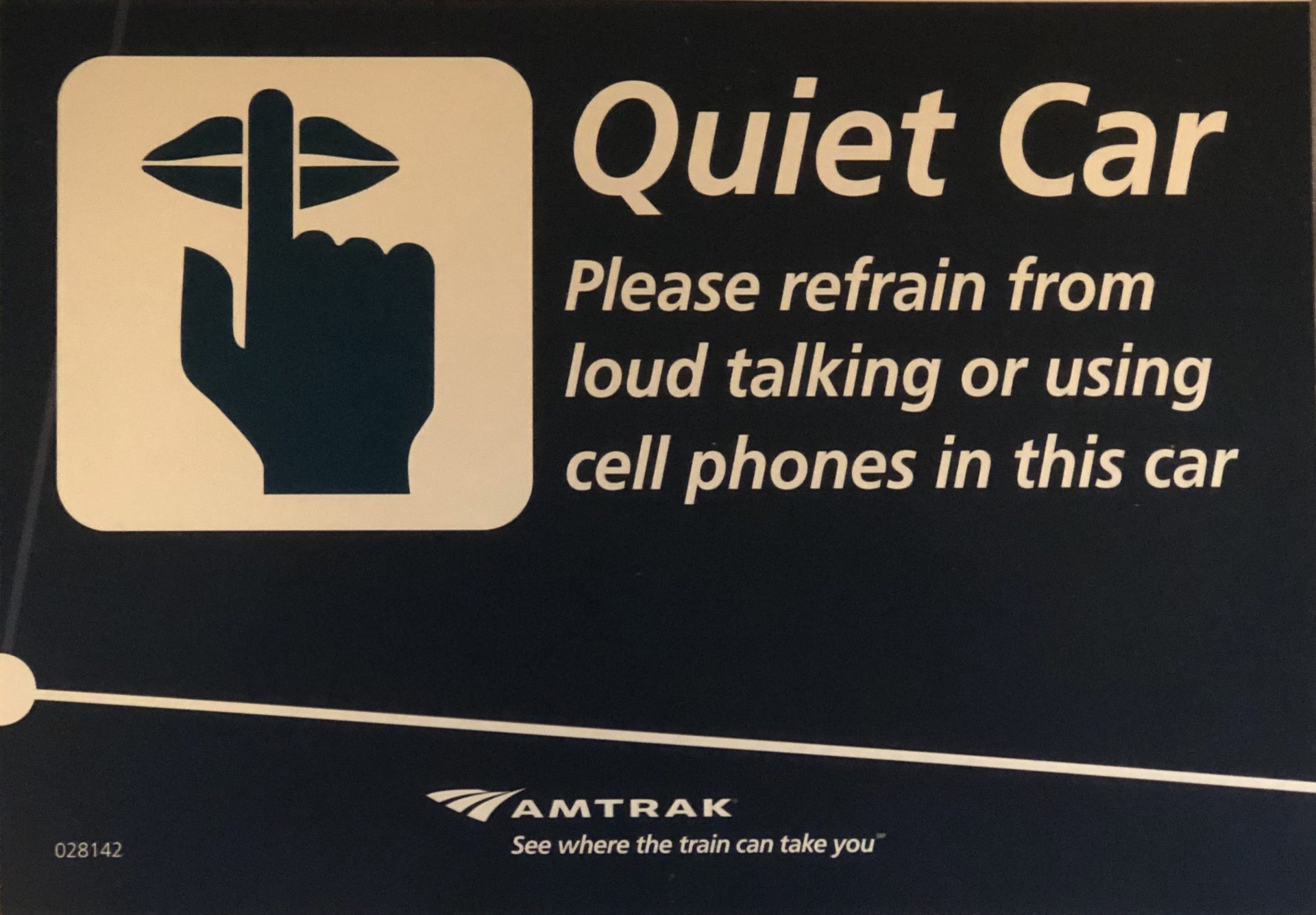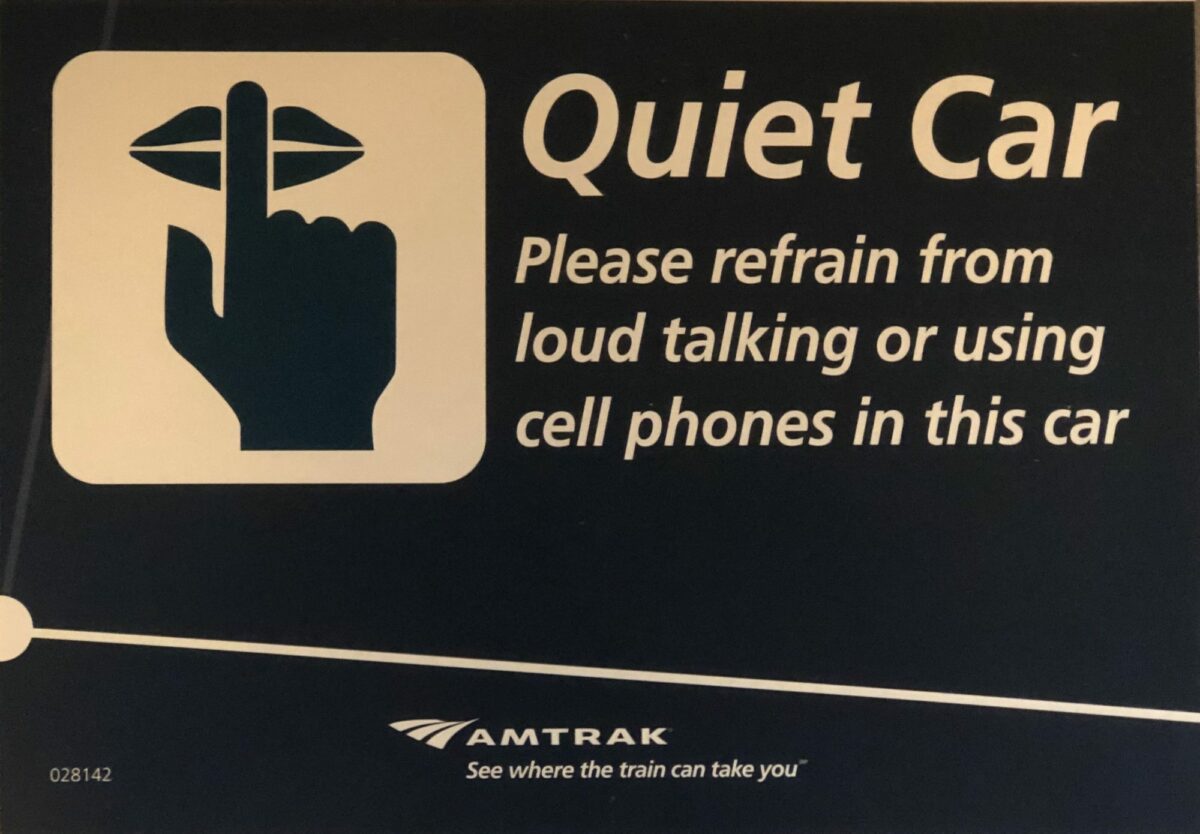 The Amtrak Hiawatha Quiet Car
A Quiet Car is a place where you can go to enjoy a quieter ride.
Passengers boarding the train and finding available seats in the Quiet Car must follow the guidelines, which are:
Guests are asked to limit conversation and speak in subdued tones. Phone calls are not allowed and all portable electronic devices must be muted or used with headphones (passengers using headphones must keep the volume low enough so that the audio cannot be heard by other passengers). Low overhead lighting creates a restful atmosphere for all passengers, but reading lights are available.

Amtrak's Website November 202.
The Quiet Car is the last car for the Northbound train and the first can in the Southbound. Signs hang from the ceiling, indicating that the car is the official Quiet Car. But the location can change.
There is no additional charge for Quiet Car, but passengers should occupy only one seat and not make a home office using two seats. You only paid for one seat.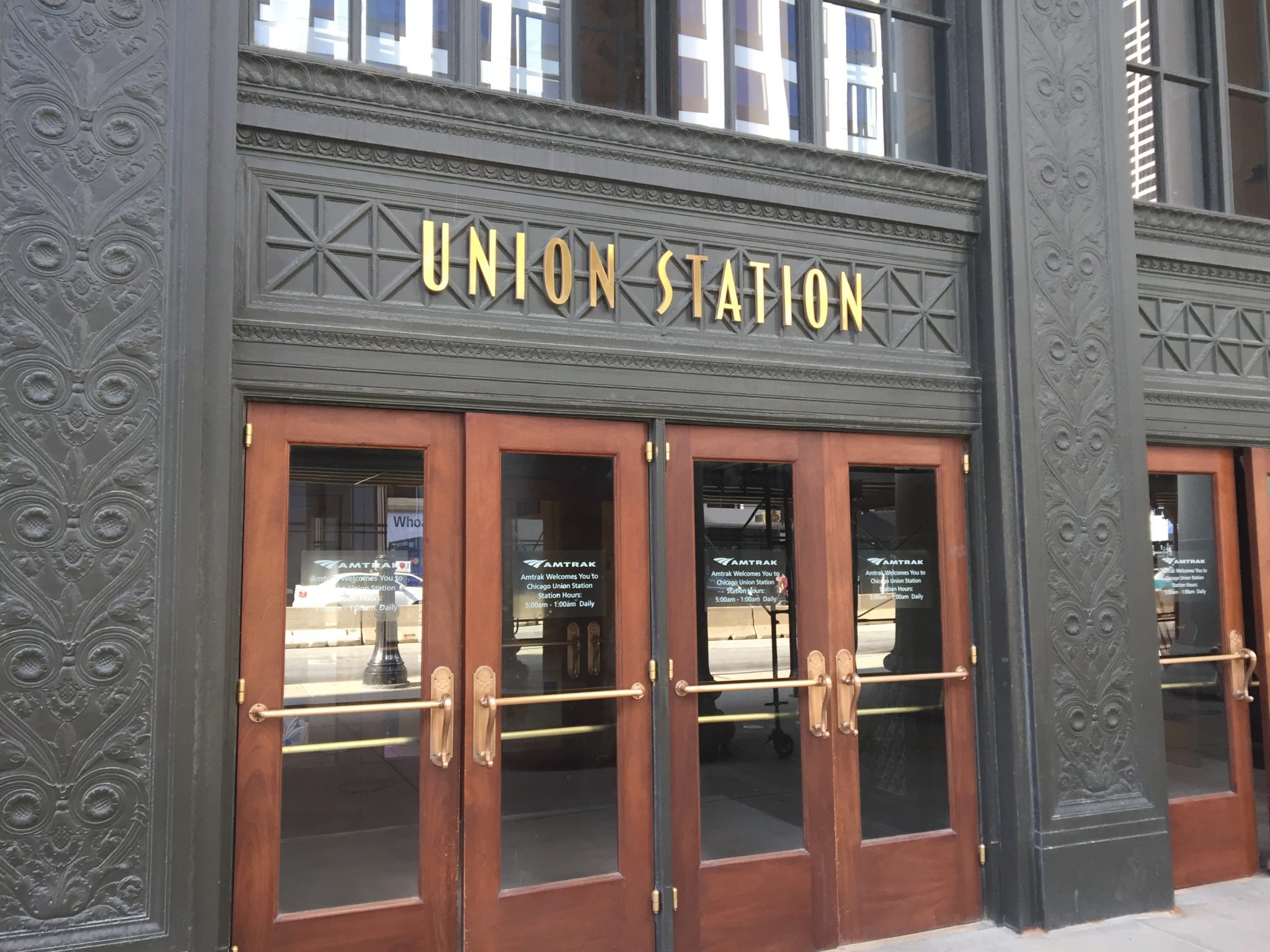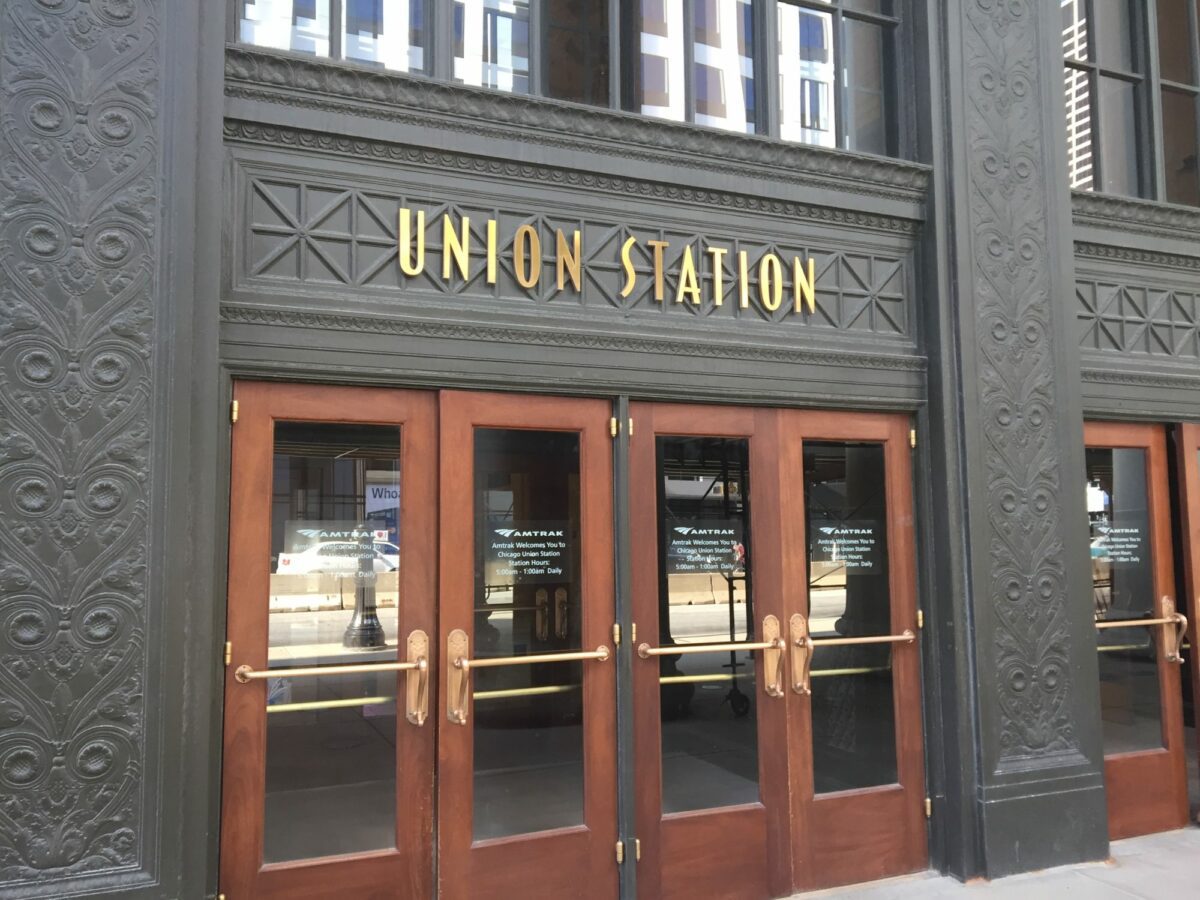 How To Purchase Tickets
Amtrak sells one-way, round trip, ten-ride, and monthly tickets, plus you can use the Hiawatha to connect with Amtrak's long-distance network and Midwest corridor.
Amtrak tickets are available from any of the sources below.
Ticket agents at the staffed statins of Milwaukee or Chicago.
Calling 1-800-USA-RAIL
Onboard with cash, and there is a fee. (I would use this as a last option only.)
Quik-Tik machines at all station
Conductors can scan a paper ticket or go paperless and use their electronic device from the app or the emailed PDF.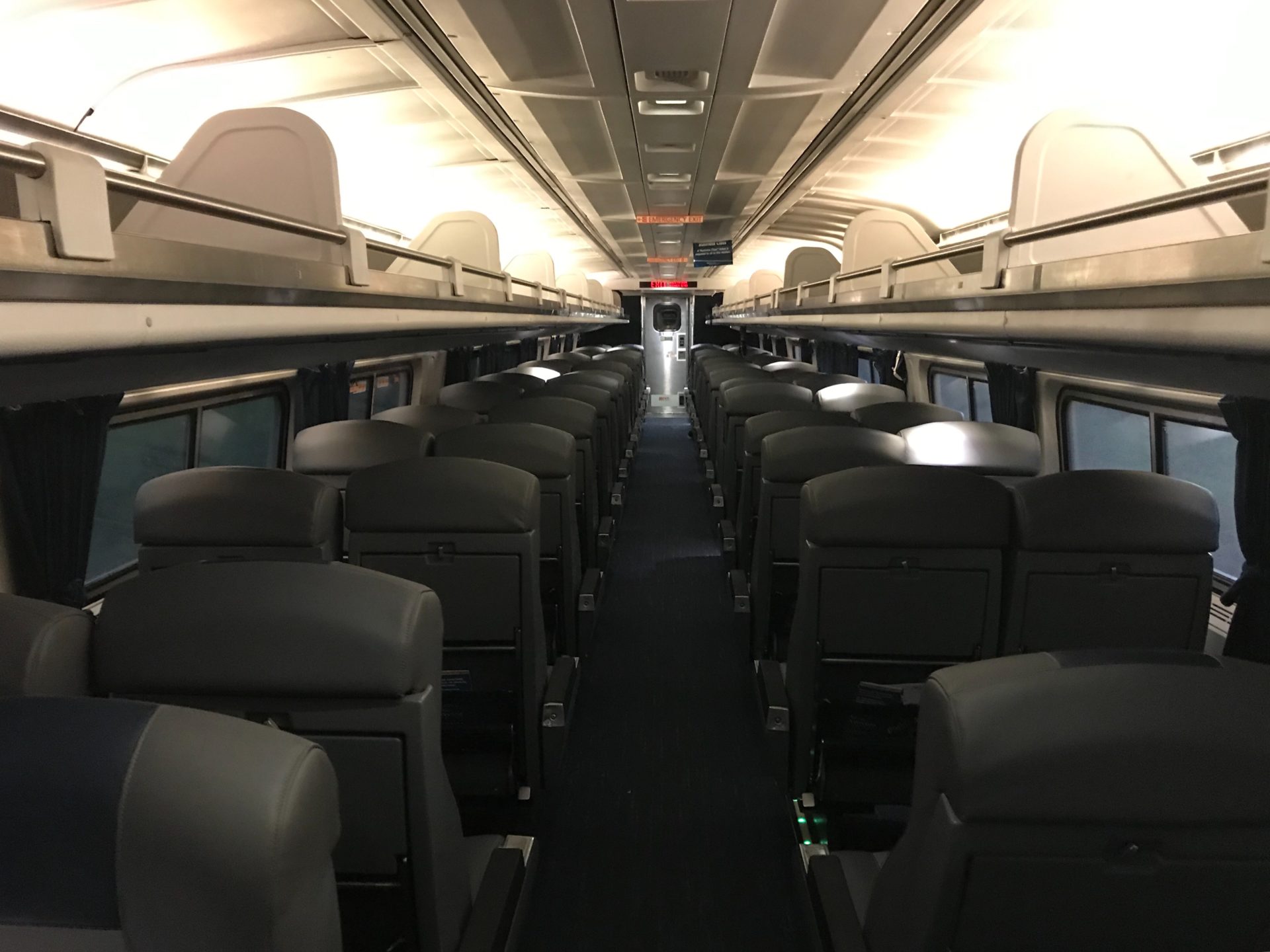 How Much Does It Cost To Ride The Amtrak Hiawatha
In November 2023, the cost to ride Amtrak's Hiawatha changed from a "set fare" to a flex rate based on how many tickets are sold. While the price did go up for some, the price did go down for other trains.
Here is an example of price ranges

Milwaukee – Chicago $19-31
Milwaukee Airport – Chicago $18-30
Sturtevant – Chicago $18-30
More combinations are available as well.
Ten ride tickets are also available for the Hiawatha.
Milwaukee – Chicago $210
Milwaukee Airport – Chicago $210
Sturtevant – Chicago $202
Monthly tickets are not available at the time of updating this article.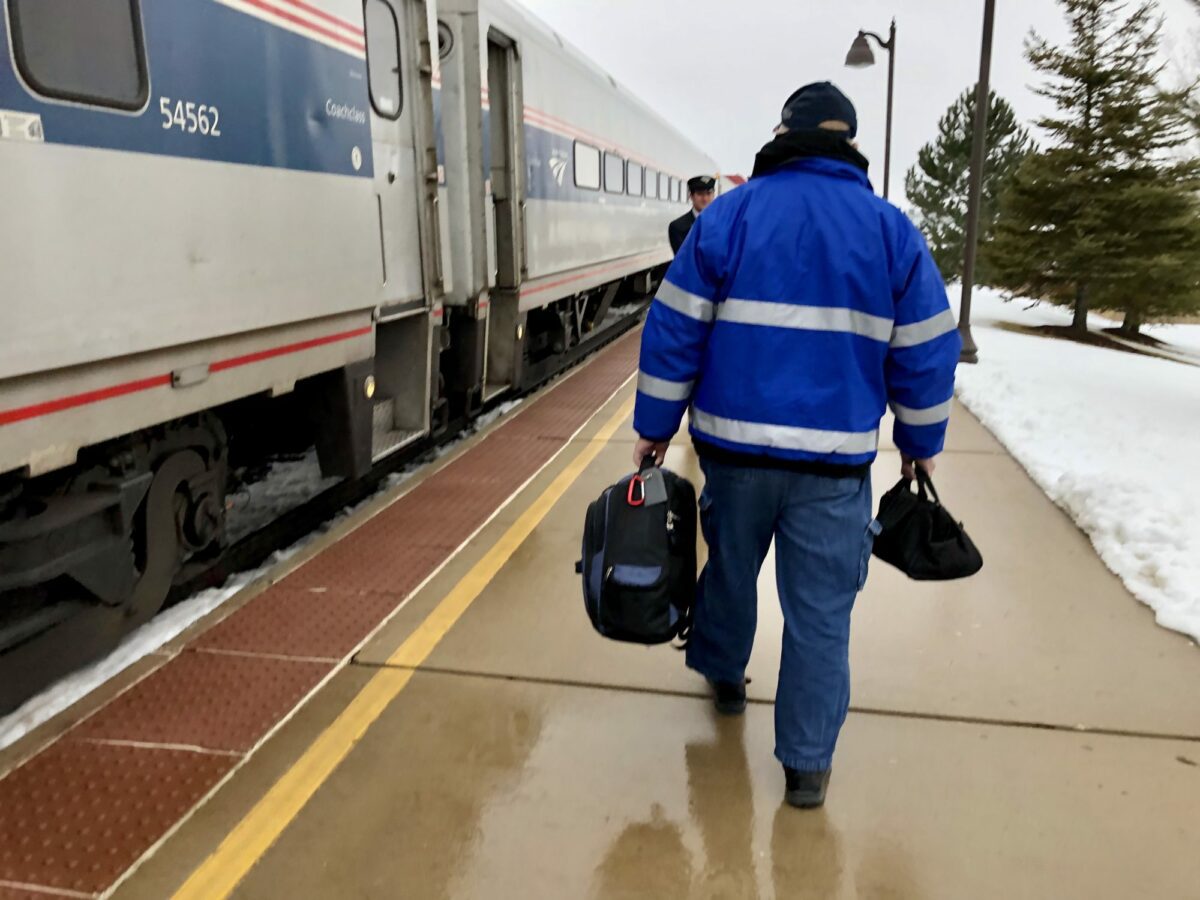 Luggage On The Hiawatha
Checked luggage service is only available to passengers ticketed to or from Milwaukee and Chicago. Passengers getting on or off at any intermediate stop can use Amtrak's generous carry-on policy but cannot check bags. This may not be available on all trains.
Providing there is enough time if passengers are continuing within the Amtrak system, they can check bags once they arrive in Chicago or Milwaukee if their next train and stop allows the service.
Bikes and golf bags may be available but limited on this train.
Amtrak travel tip: you can check bags in Milwaukee and Chicago during layovers, provided you have 45 minutes before your next train's departure.
Here is a trip example: I want to travel from Sturtevant, WI, to Omaha, NE, to visit my sister and family. I might have an extra box of goodies for my niece, and I don't want to carry the whole trip. Because SVT does not have check bags, I could take the box onto the Hiawatha, and when I get to Chicago, I could check it and then pick my package up in Omaha. Providing I do so 45 minutes before the departure of my following train.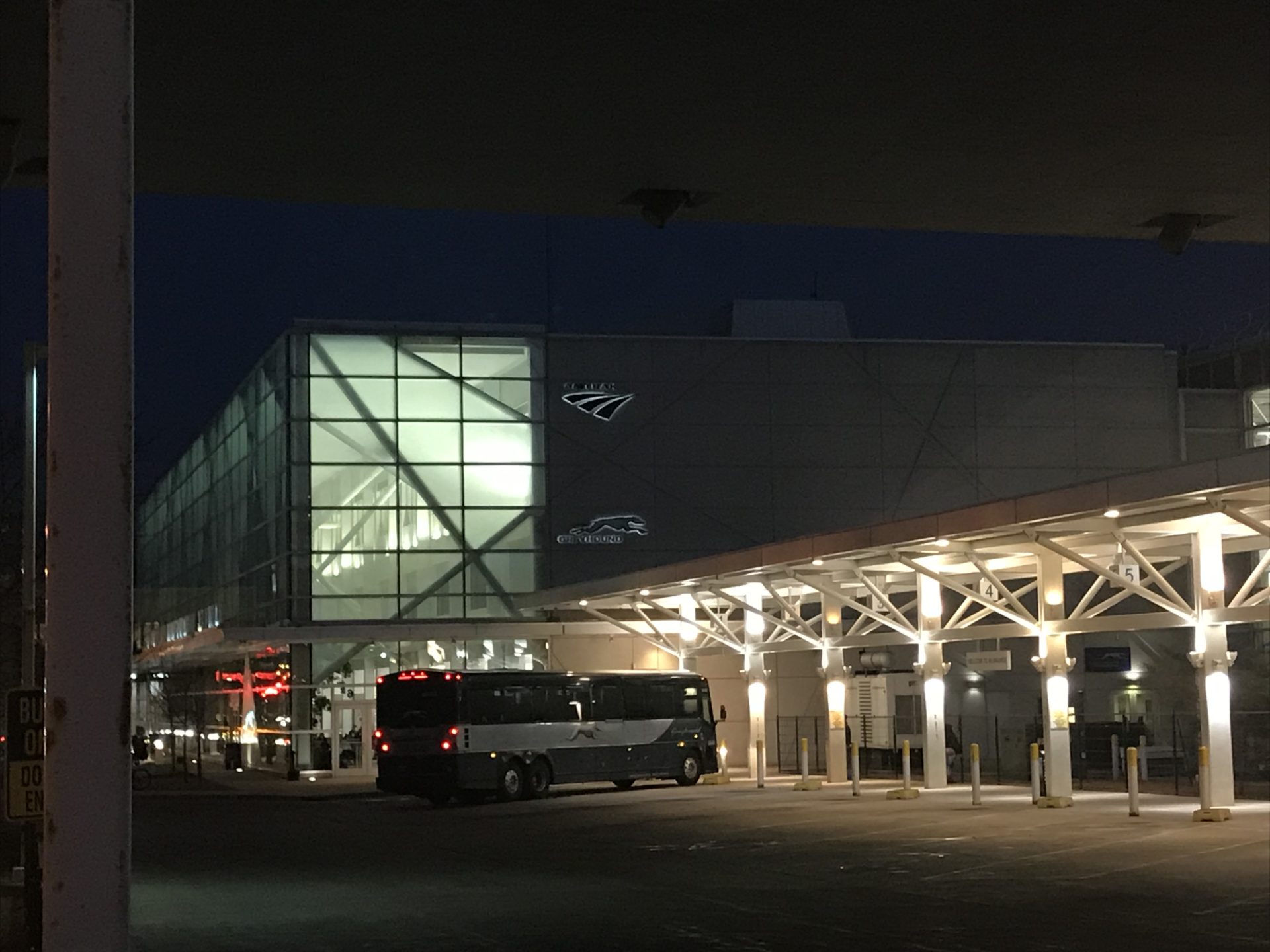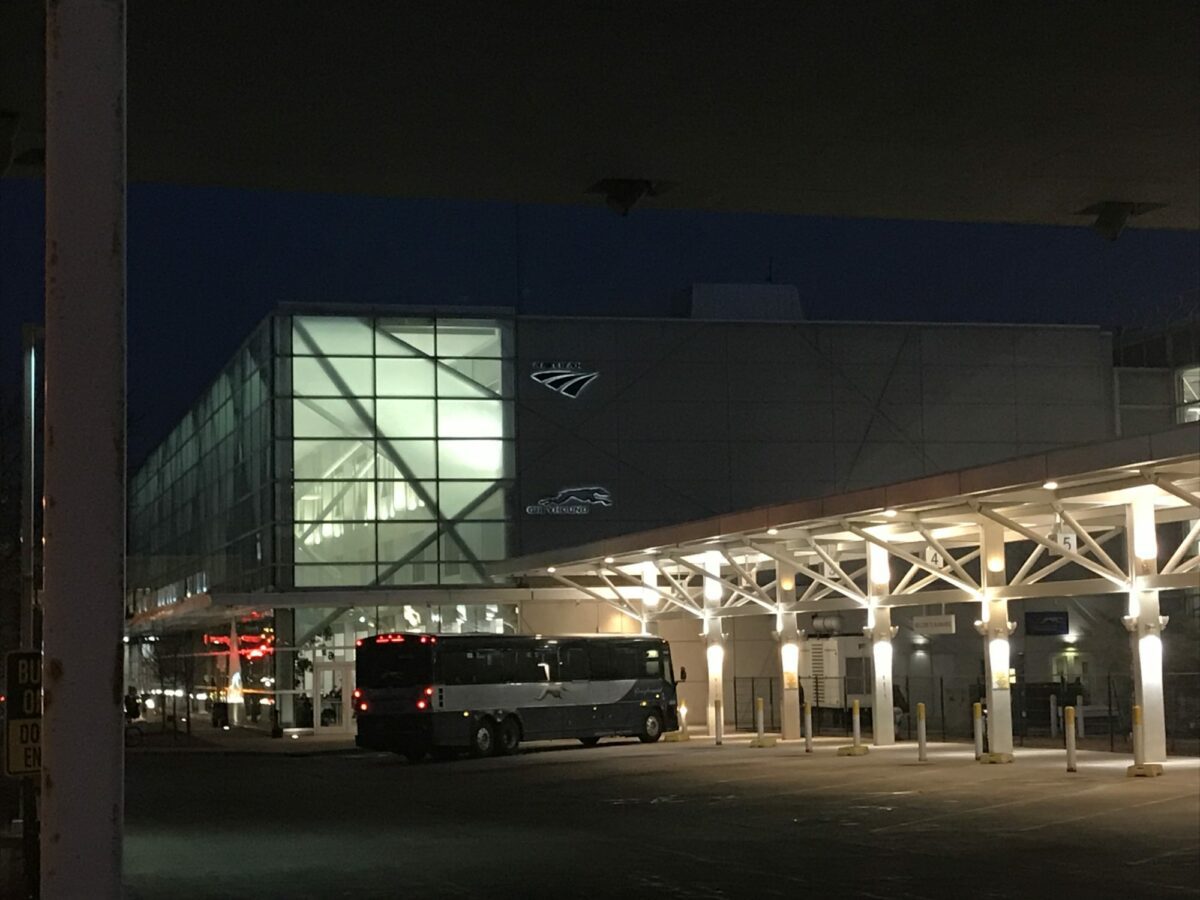 Amtrak Hiawatha Basics
Riding the Hiawatha is easy, buy a ticket, get to the station early, hop on, sit back and relax, and have your eticket ready for the conductor. But there are a few other things you should know.
Any open seat can be your seat, but be friendly if you need to share.
Half of the seats in each car face the direction of travel, and the others face "backward," splitting in the middle so the seats face the doors.
You can go to other cars to find that perfect seat to sit back and enjoy the ride.
If the train is busy, such as the peak trains, more than likely, you will not get both seats to yourself. If you find yourself on a busy train, place your things above your head or out of the way so someone else can sit in the open seat.
As much as you want both seats, you only paid for one. Making a home office using both tray tables or aisle seats to make it inconvenient to sit by you is rude to others. This is something I have seen more than once, and while I get it, it is not fair to others.
This train does not have food service, and alcohol consumption on the train is prohibited.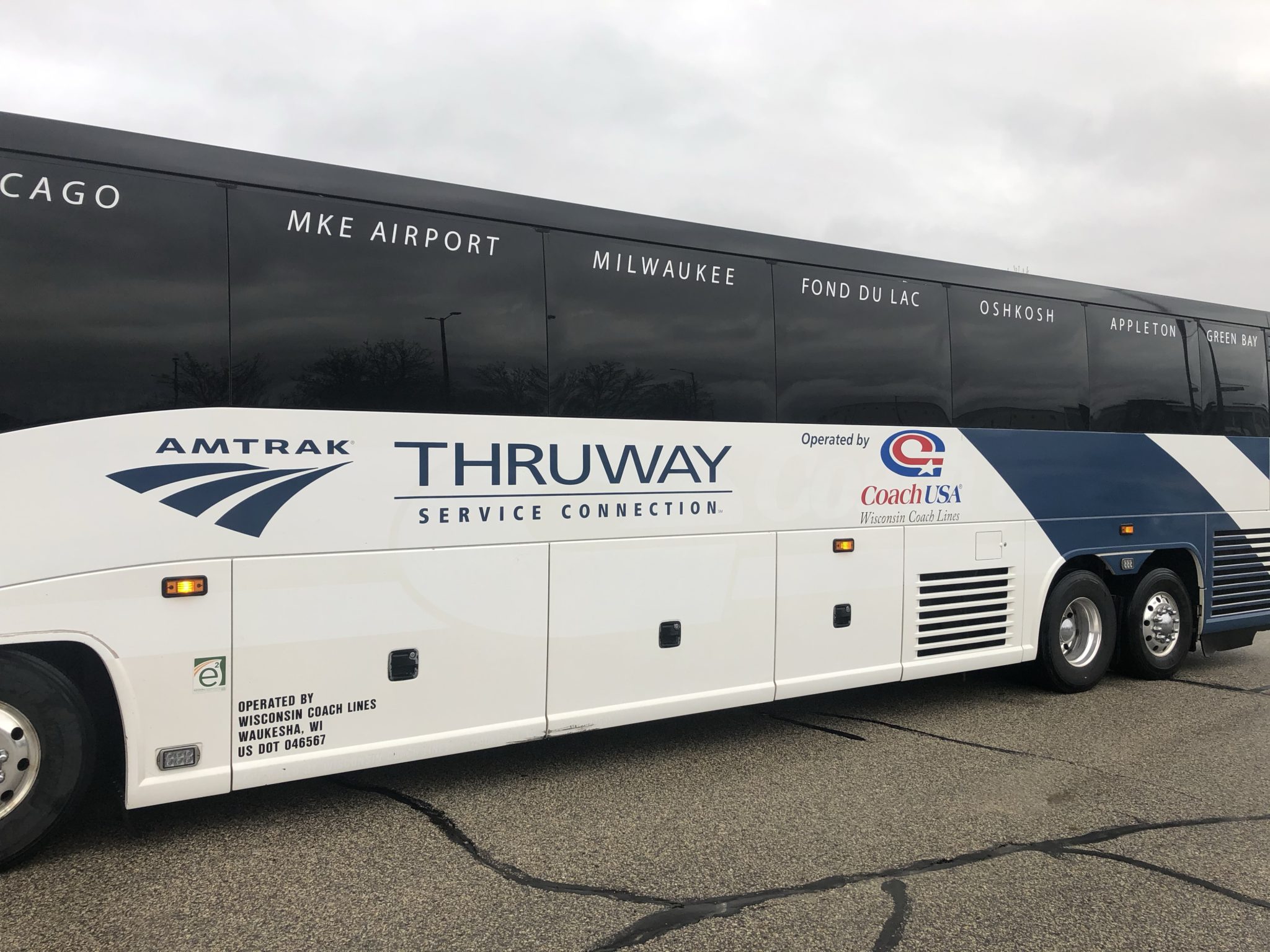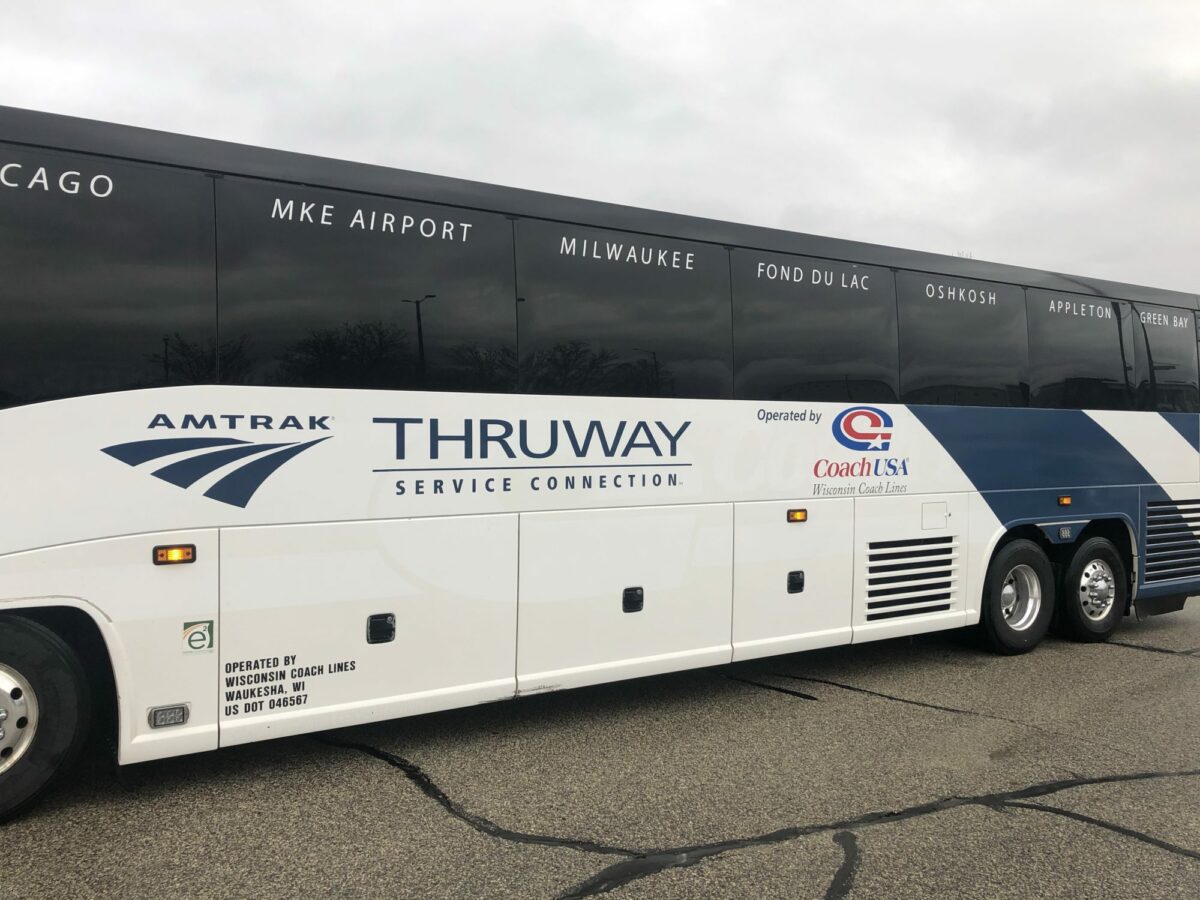 The Amtrak Hiawatha Connecting Buses
& Transfering To Other Trains
Connecting To Other Trains
You can take the Hiawatha to Chicago Union Station to transfer to Amtrak's long-distance and regional trains. If you plan to take the Empire Builder, you can catch it in Chicago, Glenview, IL, or downtown Milwaukee, WI. If you leave Sturtevant or the Milwaukee Airport, take the Hiawatha to Milwaukee or Chicago if you want the extra fun)=.
Amtrak Thruway Bus Service
Amtrak is now offering Thruway Service to cities along I-41, and now you can take you from Chicago or any intermediate stops at UW Oshkosh, Appleton, De Pere, and Downton Green Bay. This service is available without a connection train.
How To Save Money On The Hiawatha
Who does not like to save money? There are a few ways you can do so. There are everyday discounts for kids, seniors, students, and more. I have an article on how you can save money on Amtrak travel.
If you are a student, you can save 15% on your ticket using the code V307. Check out this page for more information or to book.
The more friends you bring, the less you pay per person! Share Fares provides a group discount of up to 60% off tickets for eight passengers traveling together on the same reservation. Here's how the deal works:
Three people get 17% off all tickets
Four people get 30% off all tickets.
Five people get 39% off all tickets.
Six people get 47% off all tickets.
Seven people get 54% off all tickets.
Eight people get 60% off all tickets.
Discount applied automatically when qualifying travel is selected from this page or use code V291 on the Amtrak app or website with a 2-day advance purchase.
You Can Take The Hiawatha To Several Airports
The Hiawatha can help you save money when you fly. There may be more options than below, but these experiences work best for me.
Using a map app may help you from getting lost if you are not acquainted with the area.
The Sturtevant Station Can Be Your Friend!
The Sturtevant Depot can be a traveler's friend whether you are traveling by train, plane, or bus. Parking is one price for up to 30 days.
You can leave from this station and head to Chicago to pick up mass transit to either airport; more on that in the next section.
Or you can use this train to get to Milwaukee Airport to catch a plane, or you can get a bus to O'Hare.
Lastly, you can take the northbound Hiawatha to downtown Milwaukee to catch a bus to O'Hare, the Empire Builder, or connect to a bus.
Milwaukee Mitchell Airport & Amtrak Station
Milwaukee Mitchell Airport is a regular stop along this route with a station code of MKA. The station is short from the airport, with a shuttle service to the terminal.
Whatever Hiawatha you take to this station, you will quickly connect to the Milwaukee Mitchell Airport, whether you live in Wisconsin or the Greater Chicago area. Hiawatha can save money and offers a convenient way to catch your next flight.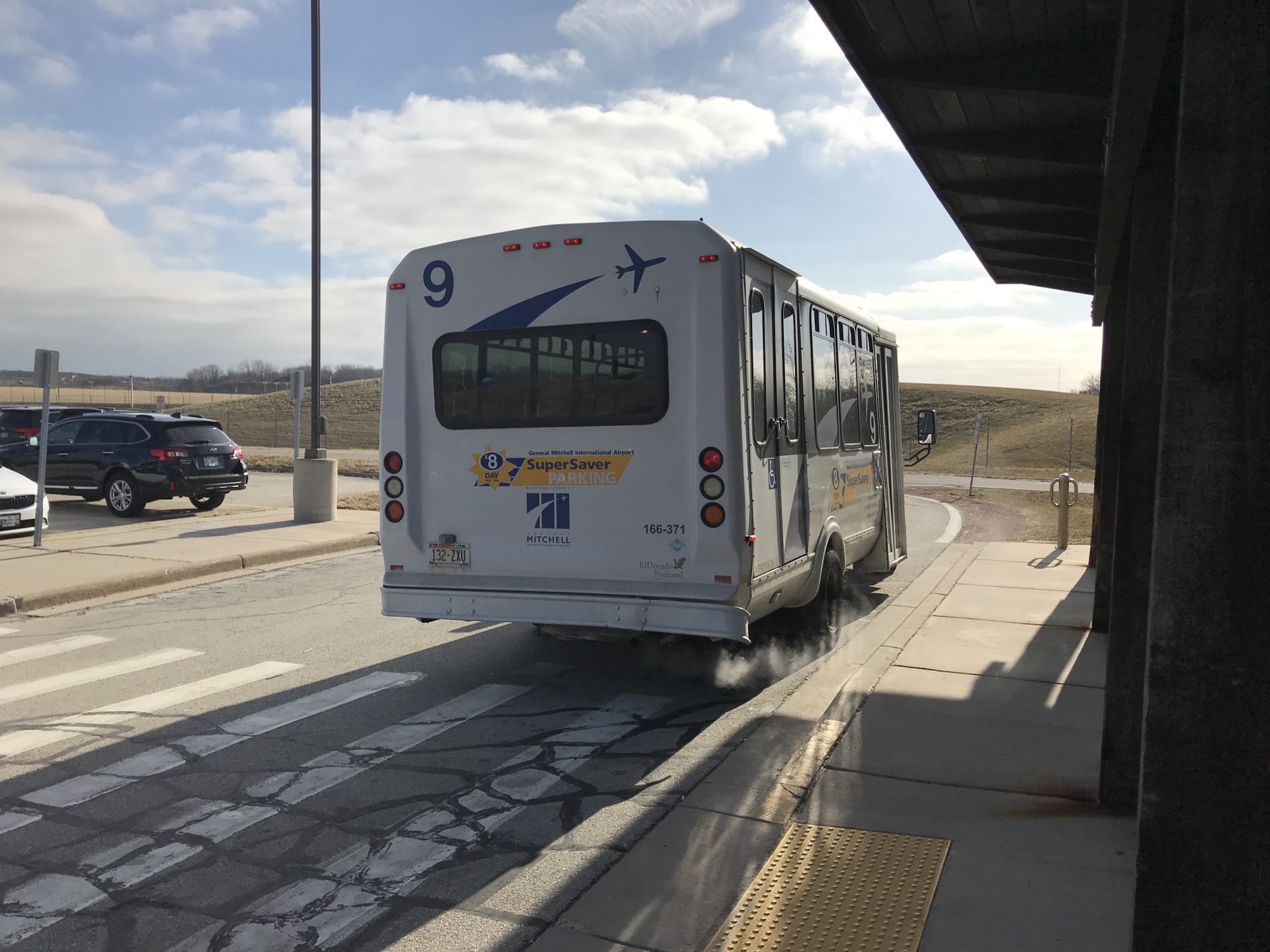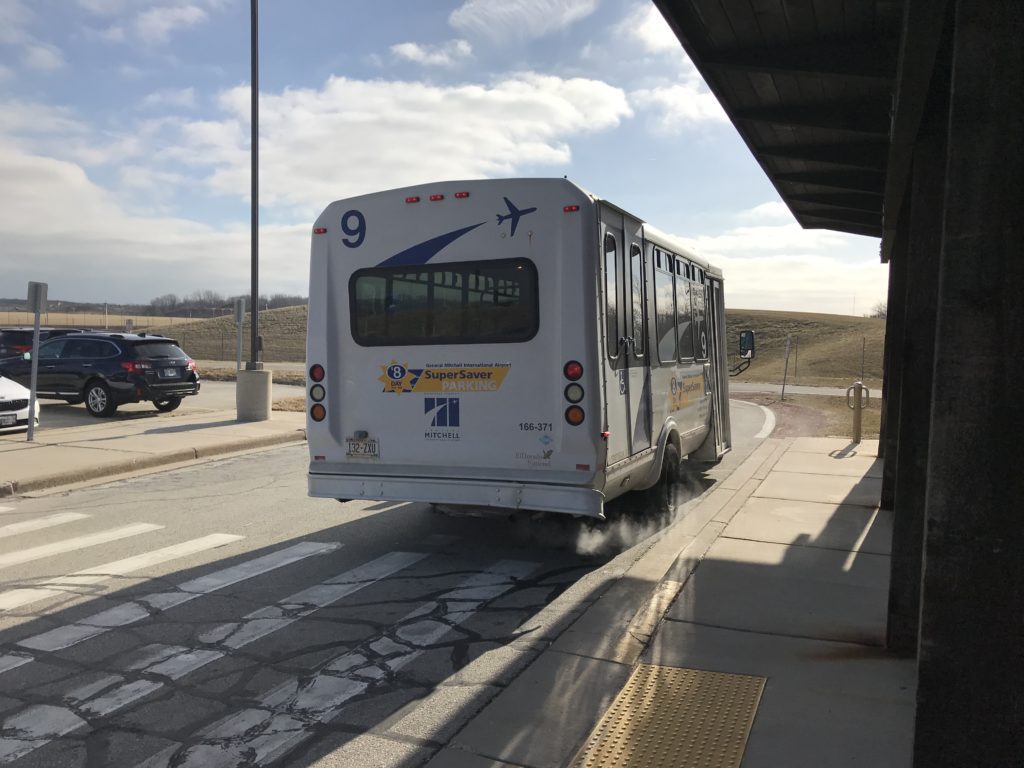 You can take the Hiawatha from downtown Milwaukee to this stop or north of any southern train stops.
Or you can leave from this stop to travel to Chicago to another airport or Amtrak train. Parking at this station is by the day.
As I said before, the one way to save money on parking is to leave your car at the Sturtevant Depot and take the train north, which offers monthly parking for a one-time low rate. It takes about 13 minutes for the train to take you 15 miles.
Although parking differs, the Hiawatha from Chicago, Glenview, or Chicago Union Station is just as easy as leaving from SVT.
You can also take this train from downtown Milwaukee, a short eight-mile ride.
Chicago Midway
Going from Amtrak to Midway via the Hiawatha is not complicated, but it does require a ride aboard the CTA's Orange Line.
To the Airport
Take the Hiawatha from any of the four northern stations to Union Station; walk a few blocks, about .4 miles, east to the Quincy Organ Line stop.
Ensure you follow the signs because four routes use these stops and different tracks. The Orange Line is the line furthest from Union Station.
Take the Orange Line to the end, and you can not miss the airport from there.
From the Airport
The Orange line starts here, and trains leave often. Take the train to the Quincy stop, get off, and walk east, past the Sears Tower, aka the Willis Tower. Once you get to the station, go downstairs and wait at gate B, the Hiawatha waiting area.
Chicago O'Hare
Getting to O'Hare via the Hiawatha is not complicated, but it requires a self-transfer to the CTA's Blue Line.
To the Airport
Take the Hiawatha from any of the four northern stations to Union Station; walk a few blocks, about .2 miles, West to the Clinton Blue Line stops.
You want to take the Blue Line North and ride it to the end, for you can not miss where you need to get off the train. The airport is the final or initial stop, so you cannot miss it.
You can also take Metra's North Central Service to the O'Hare transfer stop. This train only operates on weekdays. Once you get off the train, you must walk a short distance to O'Hare's transportation hub, where you can take the people mover to your terminal.
From the Airport
The Blue Line starts here, and trains leave often. Take the train to the Clinton stop, get off, and walk West to the station. Go downstairs and wait at gate B, the Hiawatha waiting area.
Safe Travels!
Kev
Would you like train travel info in your inbox?
Consider joining the Travel with Kev email list for info, tips, and tricks for Amtrak travel.
820