Chicago, IL
Burlington, IA
Omaha, NE
Denver, CO & Glennwood Springs, CO
Salt Lake City, UT
Reno, NV
Sacramento, CA; and the San Francisco Bay Area.
Travels with Kev's podcast on Amtrak's California Zephyr
Why take Amtrak's California Zephyr?
Amtrak's California Zephyr Quick FAQs
The Zephyr runs daily in each direction.
The Zephyr going East is number 6, and the number 5 going West.
This train does not have WiFi, and spots along the route are without a cell signal.
You can buy tickets or make reservations online, via phone (1-800-USA-Rail), or at staffed stations.

When boarding, you can use paper or tickets on an electronic device.
Do not plan on buying your tickets on the train.

The Zephyr has an observation car between the coaches and the dining car.
Food on Amtrak's Califonia Zephyr

All passengers may use the cafe car on the lower level of the Sightseer Loung car.

Passengers can enjoy Traditional dining from the dining car.

Coach passengers can start using the dining car starting March 1, 2023.

The Zephyr uses Amtrak's Superliner equipment.
Amtrak does not have a check-in process like the airlines or TSA screening like an airport.
Boarding Amtrak's California Zephyr
Coach passengers
For Sleeping Car Passengers
If you book a sleeper on the train, you receive your room number, which could be a letter if you have a bedroom, as soon as your payment clears. Your room number will appear in the app if you are logged in. If you order your tickets online or over the phone, Amtrak will email you a PDF ticket and receipt you can print out.
What paperwork do you need to ride Amtrak?
Amtrak's California Zephyr Schedule
The Route Broken Down by Day
What is Amtrak's California Zephyr on-time reliability?
Who owns the tracks that Amtrak's California Zephyr uses?
Checking the train status
Baggage on Amtrak
Carry-on
Checked bag service
Food and alcohol on Amtrak's California Zephyr
You can bring food aboard Amtrak's California Zephyr
Bringing alcohol on board Amtrak's California Zephyr
Amtrak café car (for all passengers)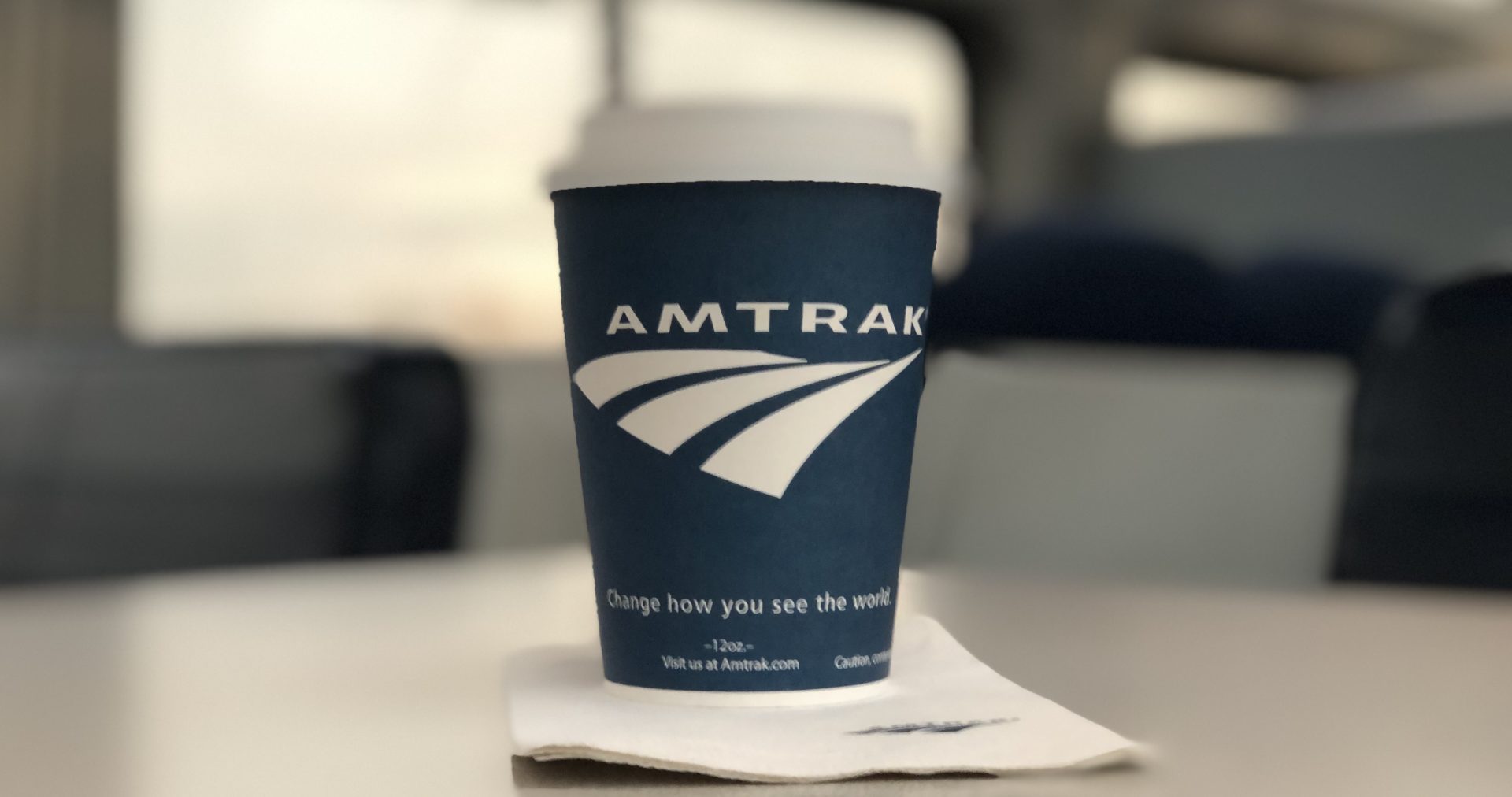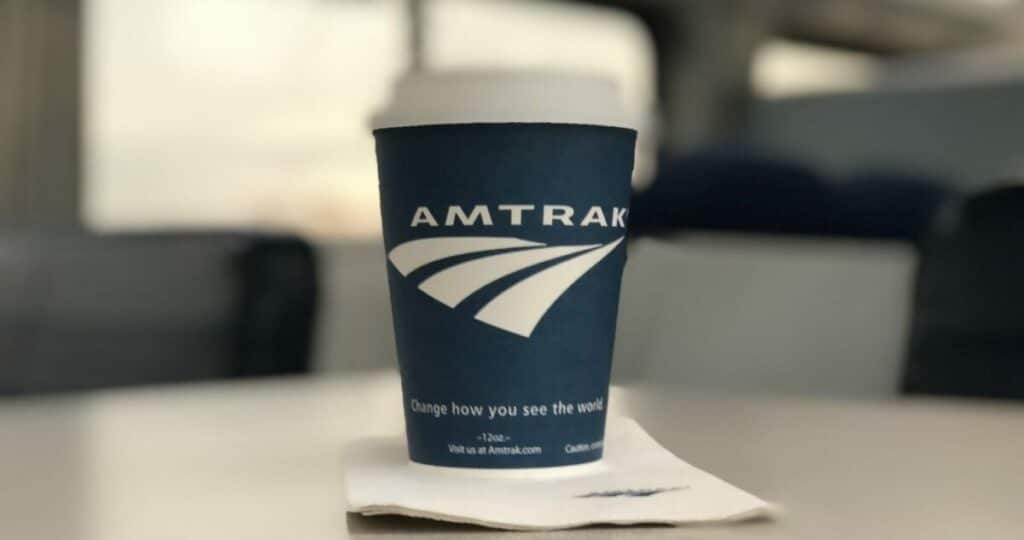 Dining Car
Coach passengers with reservations can use the dining car and will pay a flat fee for each meal with the same offering as sleeping passengers. (Starting March 1, 2023)
Scheduled Meals
The 35 stops of Amtrak's California Zephyr
Station types
Amtrak's California Zephyr line-up
Car numbers
The order of cars for Amtrak's California Zephyr
Connecting with other trains or transportation
Sleeper and coach car layout
Sleeping car numbers 0530,0531, 0532, 0630, 0631, or 0632

Possible 0540/0640 Transdorm Car

Coach Cars 0510 – 0512/0610-0612

Amtrak Café Car/Sightseer Lounge

Dining Car

Notable Views & Fun Facts Of Amtrak's California Zephyr
Day One West or Day Three East
If you love the views of Midwest life, this section is for you!
Day Two West & East
Day Three West or Day One East
Fresh air (smoking) stops.
Walking around the train
Smoking and marijuana on the train
Bathrooms and showers
Amtrak's California Zephyr wrap-up.
Food Overview
Lounges
WIFI and streaming
Traveling with electronics
Use headphones for any noise-making device (phone, games, etc.), and turn down or silence your phone, especially at night.
Thoughts on bringing entertainment on Amtrak's California Zephyr
Would you like train travel info in your inbox?
Consider joining the Travel with Kev email list for info, tips, and tricks for Amtrak travel.