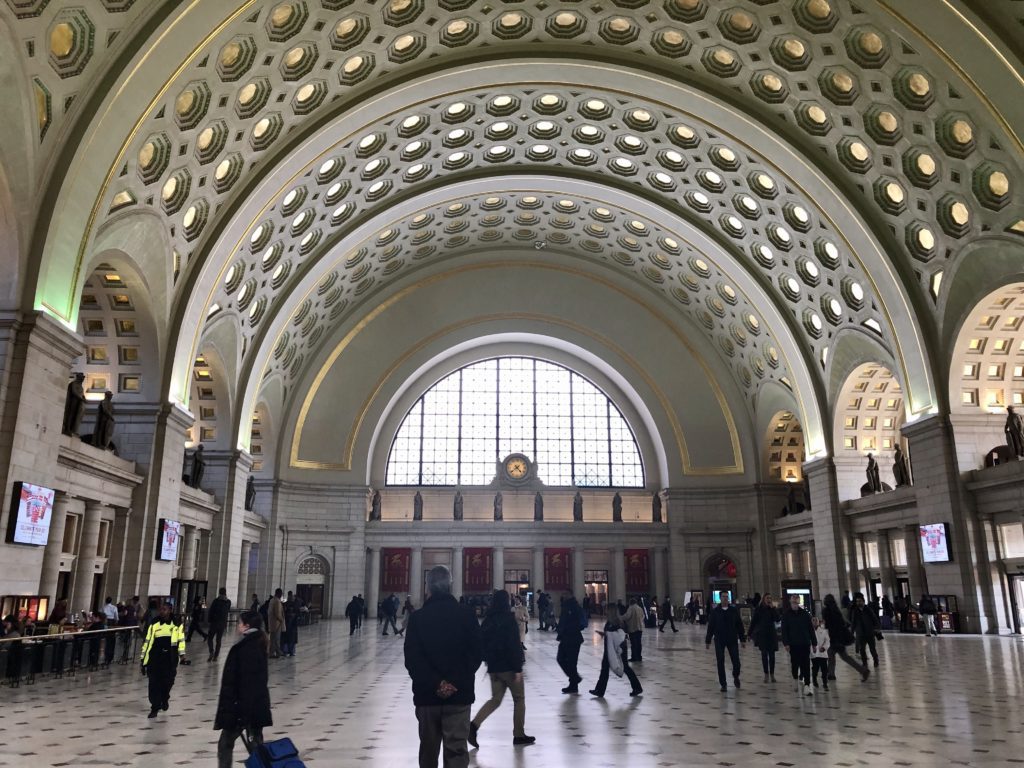 Amtrak stations range from a fully staffed station with food courts and luxury shopping, such as Washington (DC) Union Station. Or your next Amtrak adventure could start at an unstaffed depot like my first station in Sturtevant, WI.
There is a chance your experience could begin with a platform station, or even without a train but using Amtrak Connecting Bus services.
Knowing the type of Amtrak train station you will encounter can help you plan for your next adventure.
Just for reference, I will use the term station to reference any place you board or connect with an Amtrak train. Technically, there are differences between stations, depots, and terminals, but stations will be less confusing for a new traveler.
A little research now can save you headaches later or control your expectations. For example, understanding that not all stations allow checking bags will save you the surprise when you get there and let you figure out how much you should pack. This way, you know to pack light or make sure your baggage fits Amtrak's baggage policies. You might find that you need to catch an Amtrak connecting bus under a sign, or the train stop is a platform and sign next to a cornfield.
Types Of Amtrak Train Stations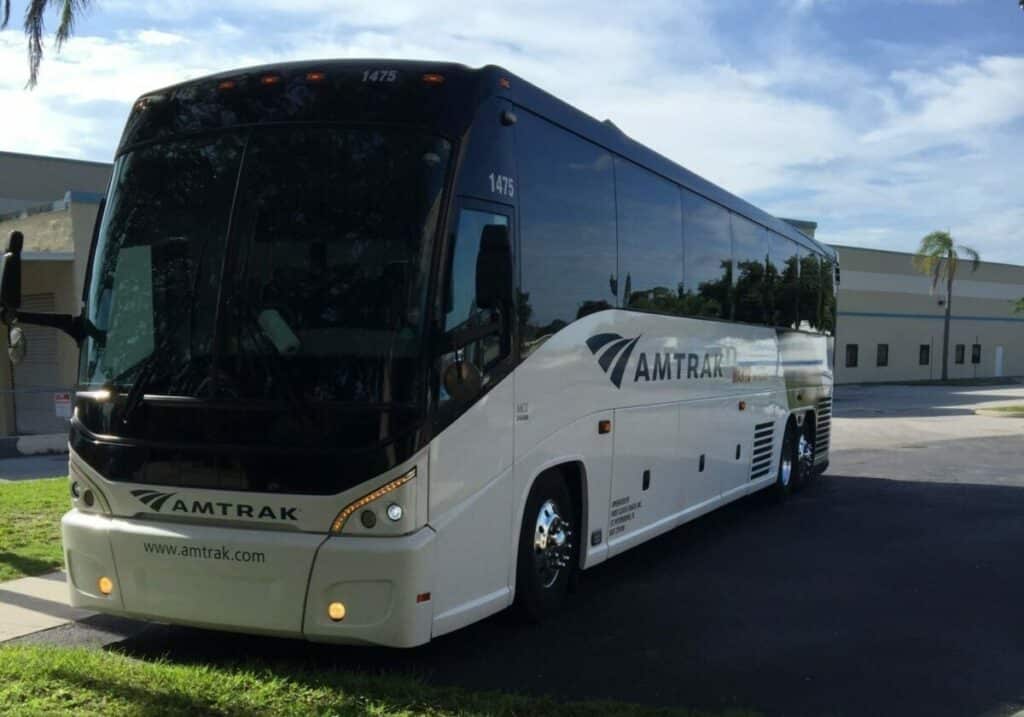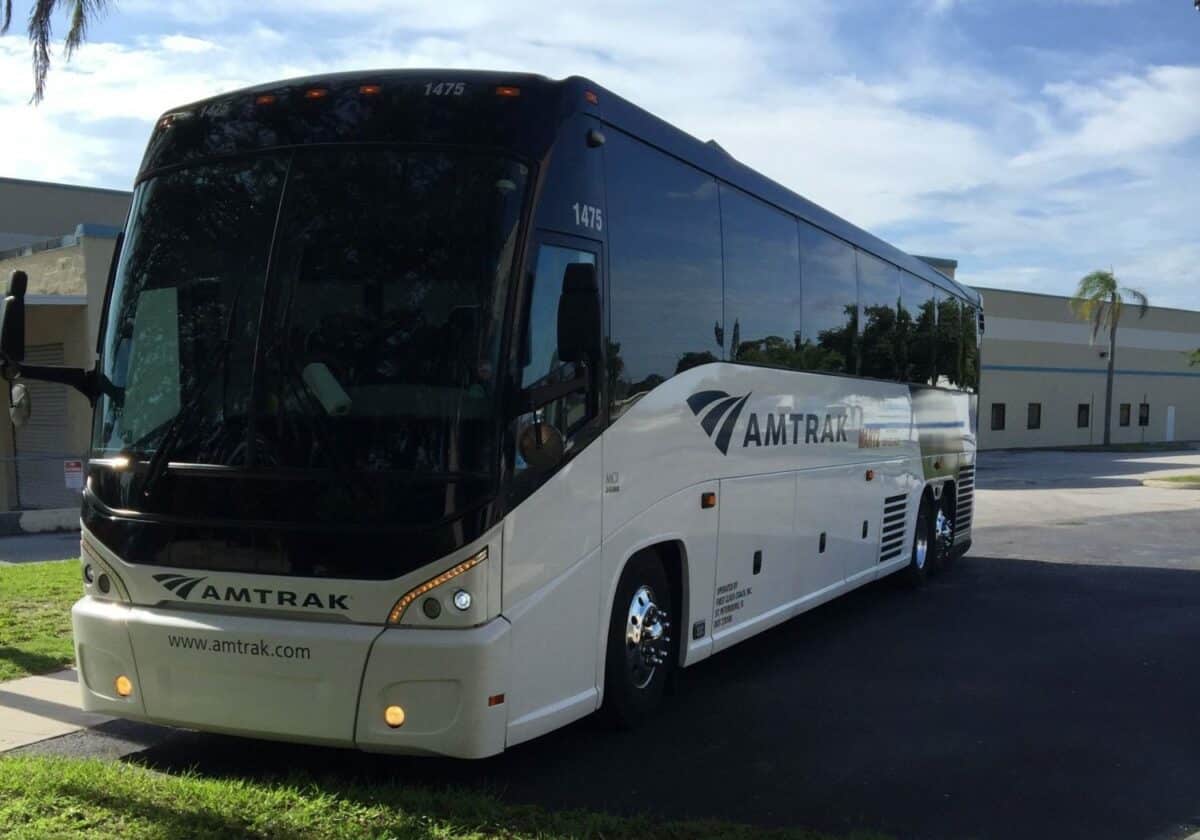 Staffed Stations

These stations have agents and staff to assist you.
Larger stations may have food and retail.
Baggage, bikes, and other services are available.

Unstaffed Stations

These stations do not have any Amtrak employees. Onboard staff can get you on and off the train or help you with questions relating to your train trip involving the train you are getting on. The conductors or other onboard staff are not there to help you plan a trip or help you book tickets.
These stations do not offer services like baggage checks, and other services like pets and bikes may or may not be available.
A flag-stop station is an unstaffed station where the train only stops if passengers have tickets to get on or off the train.

Platform Stations

Usually, they are just a place to stand or sit and an Amtrak sign.
These stations can be flag stops.

Bus/Connecting Services

Amtrak stops that connect you to other Amtrak trains or locations without rail service.
The stops may be at a station with a train service, a station with an agent but no train service, or are just a street sign like a bus stop.

Flag Stop

Flag stops can be unstaffed stations and platform stations.
The information provided comes from my experience and could be different for you and presented as a guide. Always do your homework, so you are fully ready for your trip.
A Quick Note On Baggage
Speaking of luggage, if either your departure or destination does not have luggage service, you cannot check your bags.
Amtrak does have a reasonably great carry-on and baggage policy. If your layover is at a station with baggage services and your final destination does as well, you may check your bag at the layover station. If you decide to do this en route, you will not have access to them during your trip. Your baggage needs to be checked 30-45 minutes before departure, but check with your station.
My First Amtrak Station Experience
My first Amtrak train trip went from the Sturtevant Depot to Chicago aboard the Hiawatha. I was excited and thought I knew everything needed, but I did not know much as I thought.
When the trip came, I drove to the depot, but I went to the wrong place. I thought I knew the station's location, but I knew the site of the former station. The Amtrak station moved north years ago, and the old station moved to a park.
Learn from my mistake, check addresses, parking rules, and cost, and see what services Amtrak offers at the station, depot, or platform you are using. I also arrived at the station late, just in time to watch the train leave without me.
For more information on traveling on Amtrak, check out this page.
Safe Travels,
Kev