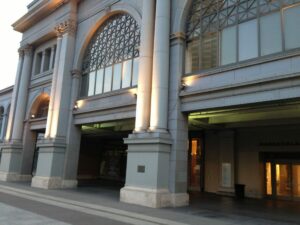 Some people think that my trips are a waste of time and money. Others feel that these trips do not make sense. But we all know what we want out of a journey or what we "should" see.
I had others find trips like these upcoming trips cool. Whatever you think, it's how I travel and what I mean by rethinking travel. The journey is just as much fun for me as the destination. Planning trips keeps me going and is an excellent pastime for me. The travel and the adventure of traveling help me keep my sanity.
The January 2017 Trip Idea
I am currently working on a "traincation," in basic terms; I am taking a vacation on a  few trains. To me, the train is more than my transportation; but my happy place and the whole reason for a trip. As many of you know, I love the journey more than the destination.
Going To Fly Now
The current plans are to fly to SFO (San Fransisco, CA), spend the night, take a bus to Emeryville, CA, a train from Bakersfield, CA, then a bus to LA. I Will have time to grab dinner in LA, then take the Sunset Limited to NOL (New Orleans, LA), then the City of New Orleans back to Chicago, and then the mighty Hiawatha home.
I wanted to take this trip because it gets cold here in Wisconsin in January, plus I want to be warm. Another reason is I never officially took the Sunset Limited, for I have not been on the section from San Antonio to New Orleans.
I have been on most of this route as the Texas Eagle, from Chicago to LA. (What happens is at least one sleeper car, and at least one coach car is taken off the Texas Eagle at San Antonio and put on the Sunset Limited. I have been on the 421 Texas Eagle twice (both for free due to Amtrak Guest Rewards), so I think it is time to knock the whole line off the list of trains I rode.
January 2017 Trip Wrap-up
I love getting out of the mindset that a "vacation," meaning you are going somewhere to run around instead of seeing the country while relaxing…maybe that is why I tend to use the word trip more than a vacation because of that reason. I love and more so embrace taking a trip for the sake of seeing new things and just being away from my "normal" life.
If you are interested in taking your own Amtrak trip, start by checking out this page!
Travel often, and safe travels!
Kev
622