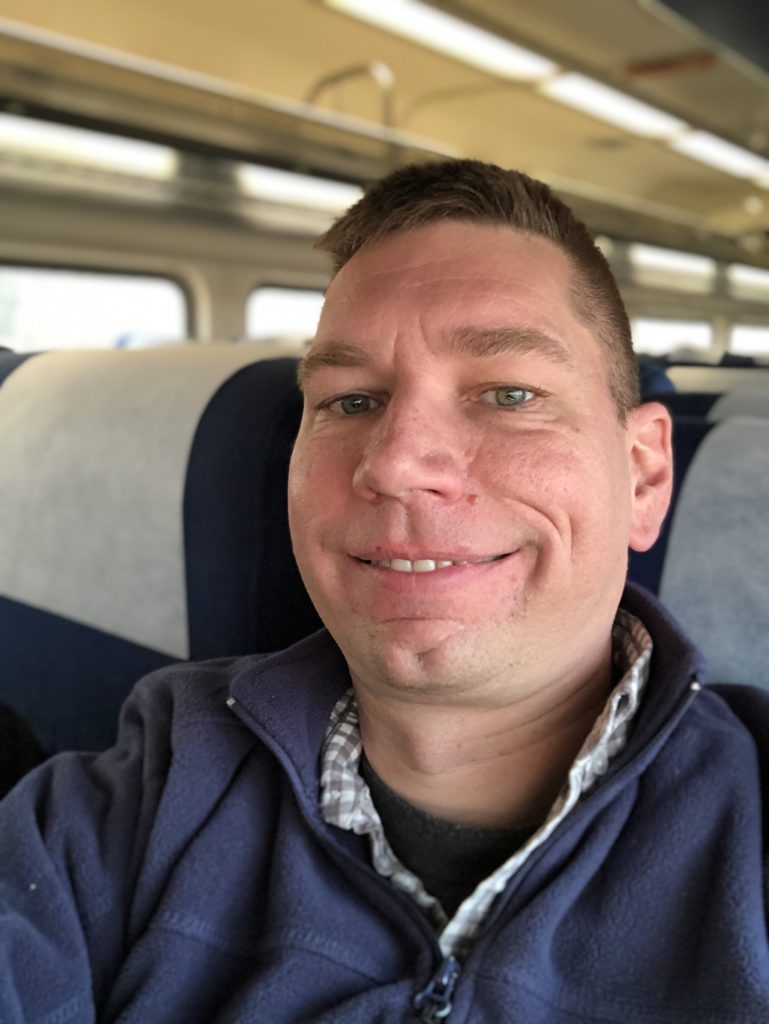 People come to Travels with Kev for a few reasons. Lately, people are coming for my info on Amtrak, but I wanted to put a little more about my travels. This page will help connect you with my past trips to get to know me better, and maybe learn how I travel and see if you can learn from what I do.
I will warn you, there will be photos of my cute toddler niece and my puppy niece Abby.
Some of these articles are more polished than others because it took me a while to figure out what I am doing. I will admit I still have room to grow as a blogger, writer, and traveler.
It will take me a while to go through all my past posts, clean them up a little, and organize them on this page.
Getting to know Kev
My about page is a great place to learn a little about me and what I want to offer you. You can also look at my mileage log.
The first article I would direct you to is my article about how I started traveling by train; it talks about my first train trip and how I fell in love with train travel.
Kev's past posts
2021
Learn about my first trip on Greyhound. Not a long trip, but a successful trip. Greyhound saved the day.
2016
My First Post
My first article is a little painful for me to look at, but every journey starts your first footstep. This page is my first footstep.
New Orleans
My first travel post! This article covers my second trip to New Orleans.
Why I like travel
My shot at giving my philosophy on travel, Why I Love Travel. I found traveling gave me anticipation, and anticipation helps me fight depression. Your results may vary.
A train trip home from Charleston, SC, stopping in Washington, DC
For years my sister lived in Charleston, SC, and the only way we could get our folks to visit was by train. This short article talks about our ride back.