I have traveled a few times this year, but all road trips to visit or help my family. While I did sneak in a few train trips, but just short ones, I think it is time for a change, so I am working on a solo trip to visit friends. So not a completely solo adventure, but solo for my favorite parts.
The trip offers different options, making things challenging because I want to ride all the trains. I only have so much time and points, so I must make some decisions. This article covers my transportation option, what I chose, why I chose them, and what I still need to decide.
Kev's Planning: An August 2022 Amtrak Adventure Podcast
Why am I sharing this with you?
There are a few reasons why I share articles such as this; one reason is so you can see I am an active traveler and stay current with experience.
The second is because some people enjoy them.
I have a few followers who can no longer travel but like to travel with me from their homes. Planning is part of the travel experience.
The third reason is as a learning tool. If you are new to Amtrak travel or travel in general, you may not know there can be as many choices. So it could help you see how experienced traveler makes their choices,
I do not write articles to brag; this site is to serve and inspire, and if one of these articles helps you plan or encourage you, I did my job. It costs me a lot of money to run a site like this, and I am not that vain to spend money to brag. Okay, I will brag about my niece and puppy, but I keep that under control.
If you like these articles or any of my other works and want to see more of them, consider helping out, and you can check out the support page to find out how. Okay, back to the trip.
What do I want out of this trip?
My theory for travel is that each trip needs a reason; I mean, if we don't have one, why travel?
The reason to travel does not need to be a profound philosophical reason.
More than once, I thought, geez, I want a train ride, so I bought tickets to take the train to Chicago or Milwaukee to get out of the house and have fun.
This trip has a few reasons.
The first reason is to see my friends Sean and David in Philadelphia; they are great guys and generous hosts. We met on a train trip years ago and quickly became friends.
The second reason is I am longing for a solo train trip.
I have been driving back and forth to Nebraska to see and help my sister's family. And there was a trip up north with my dad to see his mom. Some of those trips were solo, but I often transported one of my parents to visit or back home. I enjoy traveling with others, but sometimes I only like being responsible for myself.
The last reason is you! This website, for the most part, is for you!
I want to keep updated on what is going on with Amtrak travel; to do so, I need to take trips myself. I can read to keep up with some goings-on, but with first-hand experience, I can add my thoughts on what is going on and get new photos.
What do we plan on doing once I get to Philadelphia?
Since the goal of this trip is to see the guys, I should do things with them! Currently, we are texting back and forth and sharing our ideas.
Sean has discovered some new eateries that he has been sending me photos of, and I am sure he is "suffering' with this research.
Animals
Sean wants to go to the Philadelphia Zoo, and I am for that. I always enjoy a good zoo.
If you like zoos and traveling, consider joining your local zoo! By doing so, you support them and often get a discount at other zoos! Here is the list of zoos that offer reciprocating zoo discounts.
My Racine Zoo membership should bring us a deal there! I need to figure out how to do that, though.
Organs
As an organist for an Episcopal church, I like to see other instruments, not quite a busman's holiday, but close.
One of my Philly "must-dos" is visiting the Wanamaker Organ in the Macy's store.
I dreamed of seeing and hearing this organ for years, and that dream has happened several times! I am not sick of it yet.
Thankful Sean and David don't mind going.
I might look into a tour, although I once got to do a behind-the-scenes.
I hope to see the Atlantic City organ, at least the concert, but that depends on Sean. Last visit, he was a good sport but seemed less thrilled about this idea.
I am also contemplating visiting St Clement's Episcopal Church. I enjoy visiting High Churches because of the music and splendor of the service.
Museums
We could visit a few museums in the greater Philly area, take Amtrak to DC to see a few of the Smithsonian there, or see what else comes our way.
Last year I had a museum in mind, but so far this year, I don't. But there is plenty of time to figure all this out.
Food, coffee, and bars
I am always up to trying new bars, restaurants, coffee shops, or whatever. As I said before, Sean is working on this one.
I need to get to Chicago first!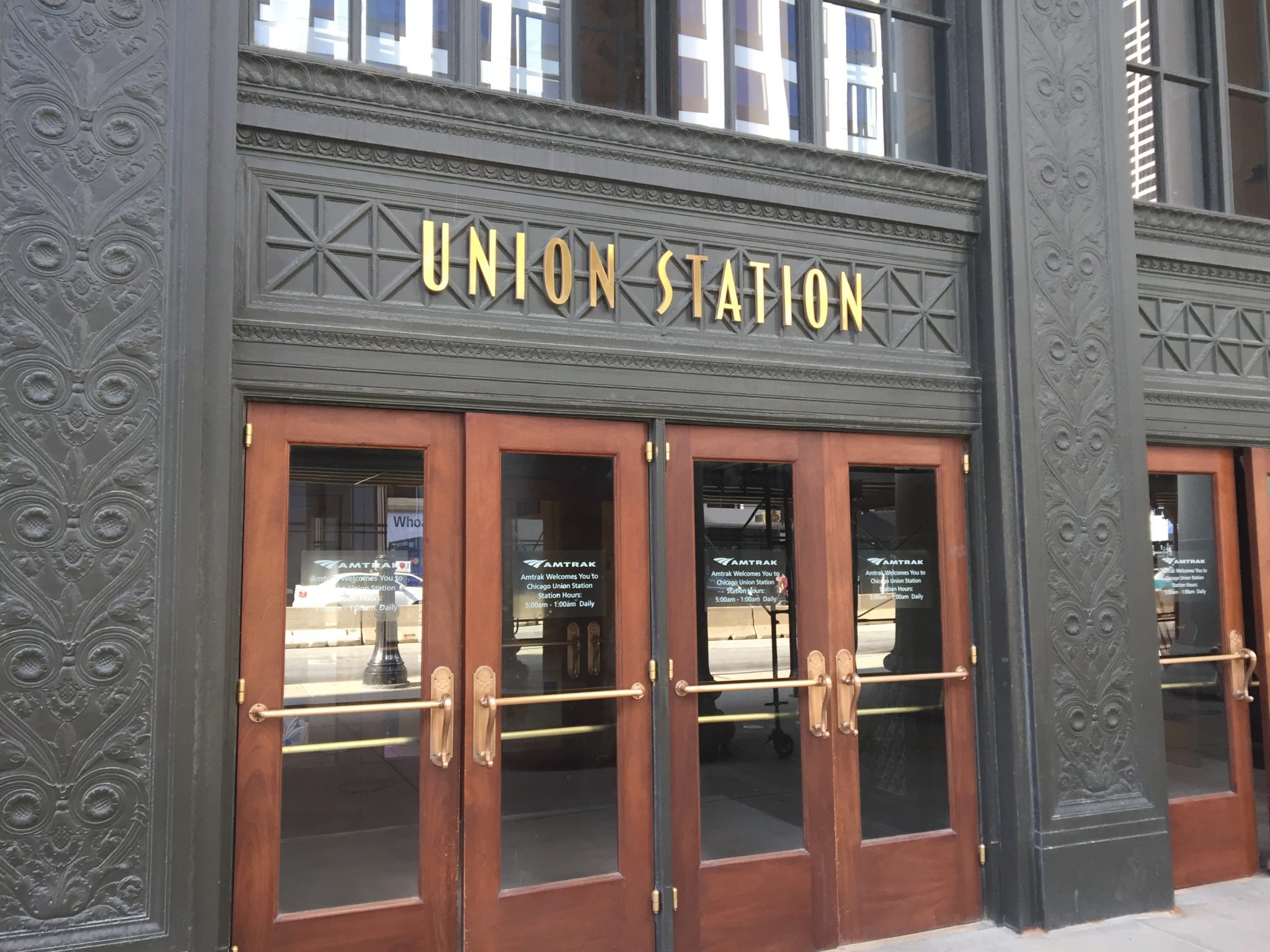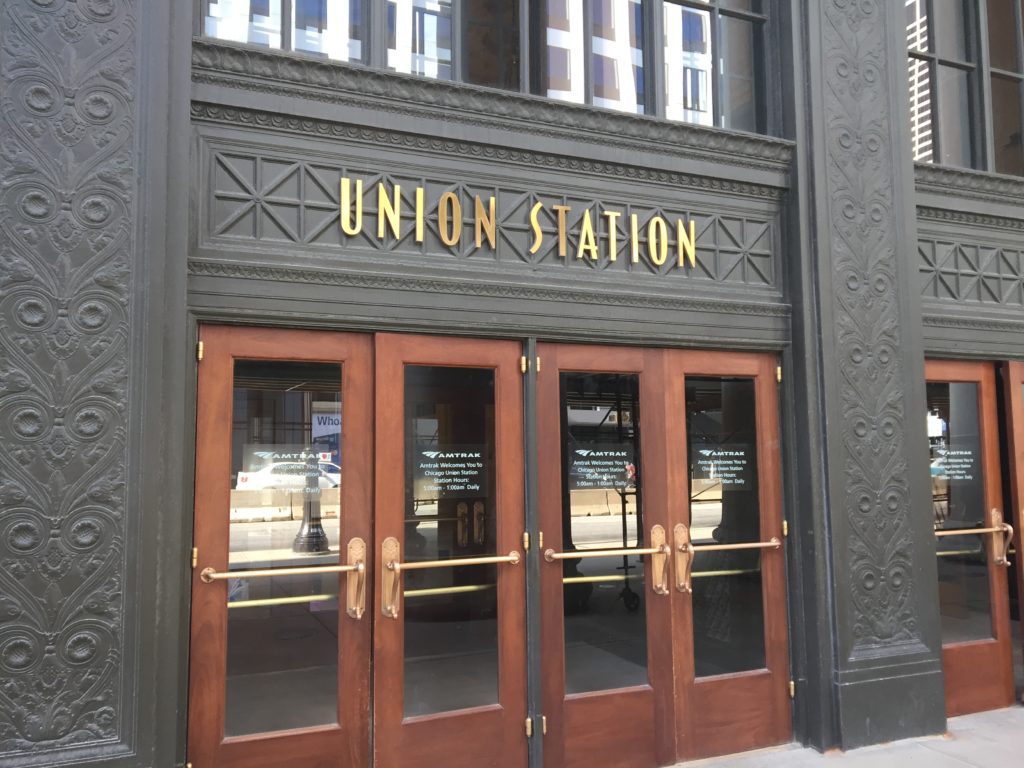 I am fortunate to live close to Amtrak's long-distance hub, but I still need to get there!
I enjoy having several options depending on when I want to arrive in Chicago and how much I want to spend. Driving to Chicago is not an option for serval reasons. The main one is I don't want to, and I think that is decent enough.
So what are my choices?
My choices to get to Chicago Union Station range between $9.50 and $200 plus; all include a train ride but could consist of a bus or plane. Yes, I could fly from Milwaukee to Chicago, and ironically, all things considered, flying would take the longest.
Train only options
The cheapest option to get to Chicago would be Metra, $9.50 or $10 if I wanted a day pass. I could ride other Metra trains while waiting to buy a day pass. That is a tempting idea, now that I think about it.
I have two Metra stations I can leave from, and both take me directly to Union Station when my next train starts.
The other train-only option is to take Amtrak's Hiawatha; fast and comfortable but costs more, $24 for a one-way. I would pick it up in Sturtevant.
Mixed service options
My mixed service options start at Sturtevant, where I take the Hiawatha north.
Bus
To take the bus south, I must take the train north to the Milwaukee Intermodal Station to catch Greyhound. They are the only company with buses directly to Union Station instead of a bus station a few blocks away.
If I book early enough, I can reserve a seat for $15, plus $10 for the train ride to Milwaukee. When you do that math, it costs $1 more than taking the Hiawatha directly.
An odd advantage of taking the bus is that it can take some time and gives me options. I can take an early train to Milwaukee, work from a coffee shop for a while, and meet up with a friend or two for lunch before heading south. Since my train doesn't leave until 5:55 pm, I can take some time to get there.
I am one of those people who hates waiting at home for a trip because I get antsy. So if I break up a trip by doing something I mentioned above, I am calmer and often have more fun.
Flying
Yes, flying is something I could do to get to Chicago! Like taking the bus, I must take the Hiawatha north only to the Milwaukee Airport Stations and fly to O'Hare. Once I get there, I take the Blue Line downtown.
While this sounds fun, this one is the least practical for a few reasons. First, it costs the most, $150-$200 for a 60-minute flight. Second, it takes the longest due to security and the CTA line. For that price, I could fly to Tampa!
What am I going to do?
I am still not sure yet! The nice thing is, I can wait until the day of travel to decide. I can tell you this with certainty unless someone sponsors the flight because they wanted me to write about that experience; I am not flying!
So it will either be the train-bus combo or train only. For coming home, I will either do Amtrak or Metra, depending on when I arrive at the station.
My train options for going to and from Philidelphia
The plan for this trip was to take the train, so I only looked to Amtrak for this section of the journey. I have been to Philidelphia several times, and only by train.
Conveniently three long-distance trains can get me to and from the east coast, with one being a direct route. These trains start or end at Chicago Union Station, making things easy.
All the trains have a few things in common. They all have sleeping cars or coach seating, and the food offerings include Amtrak's Flex Dining and a cafe car.
The Capitol Limited
This train and I have some history, for the Capitol Limited was the first eastbound long-distance train I took in 2013, and I have taken this train every year since then!
The Capitol Limited is the only Superliner train or two stories from the three trains I can choose.
The Capitol offers transfers at two stations and several train options from DC to Philadelphia.
After all these years, I still enjoy the views of this route, more so on the eastern end.
Capitol Limited Transfer Possibilities
Washington DC

NEC & Other Regional Trains
Silver Star/Palmetto
Acela

Pittsburgh
Pros and Cons of the Capitol Limited
Pros
This train leaves second, but I can get there sooner. Mostly, it's a "straight line" from Chicago to DC.
The fastest way to get to Philly is to take the train to Pittsburgh and transfer there.
I like the Pittsburgh option going out but not for the return trip. The Pennsylvanian is an excellent train route with incredible scenery, but I want to sleep by the time the Capitol arrives to take me west.
Cons
The 2.42-hour layover in the morning is easier for me than at night. The station is decent-sized, but only the food and beverage options are what you can get out of a machine.
I have been on this train more than the others, and using a different route for a change could be fun.
The Cardinal
The Cardinal, for me, is one of Amtrak's hidden gems. It offers excellent views of the northern edge of "the South."
In 2013 I took DC, where I took the Limited out and the Cardinal back, making it my third long-distance train.
This train can be hard to book because it only runs three days a week, but it allows me to go from Chicago to Philly without transferring.
Pros and Cons of the Cardinal
Cardinal Pros
As I said, this train allows me to travel from Chicago to Philly without a transfer. That can be fun, plus I get one more meal on the train.
This train uses Viewliner Equipment, and I have not been on those trains in a while, so I could get new videos and pics.
This train also has lovely views I enjoy seeing.
Cardinal Cons
The Cardinal is the first train to leave Chicago but not the first to get me there. Also, if I want to book this trip, I have to base the trip around when this train runs.
Lake Shore Limited
The Lake Shore Limited is the last Amtrak option in this section and the last long-distance train to leave Chicago.
The best views for this train are along the Hudson Valley (if I leave out of New York). With this route, I will sleep through most other sights until we are closer to Indiana, and then I get the same views as the Capital.
There is a Boston option, but currently, there is track work that could affect that option. I could end up on a bus.
Taking a bus is not the worst for me, but I have never been on that section of that route. If I have to take a bus, I haven't achieved anything. If I decided on this route, I would leave in and out of New York.
Pros and Cons of the Lake Shore Limited
Lake Shore Limited Pros
Since the train does not leave until late, I could have a full day of activities in Chicago or elsewhere.
I would have a layover in New York, Penn, in both directions. A layover at this station would allow me to use their new lounge, which I have yet to do.
Lake Shore Limited Cons
I do not see as much scenery, and I get in late into Philadelphia. Because of the track work, it eliminates the Boston Section that I wanted to try.
I am getting sleeping accommodations.
Sleepers on Amtrak add to the enjoyment of the ride, but I have and would take this trip in coach.
Because I will have a few layovers, I will take advantage of lounges at my transfer stations, but Pittsburgh has no lounge. Lounges allow me to relax in comfy chairs, complimentary beverages, priority boarding, and more.
Sleeper accommodations include meals and beverages while on the train, including an adult beverage with dinner. If I want additional adult beverages or extra snacks, I need to purchase them from the cafe.
Plus, I can shower on the train and sleep horizontally.
What do I choose and why?
I was ready to book the Capitol, but I changed my mind. I decided I wanted to take a trip in late fall or early winter, and the Capitol would be great for what I wanted.
So for traveling from Chicago to Philadelphia, I picked the Cardinal for a few reasons. The first reason is it is one of my favorites, and it has been a while! The second reason is I never took that train past DC, and I thought it would be nice to take it further and not have to worry about transfers.
Coming home, I am taking the Lake Shore Limited out of New York because I wanted to see the new lounge to take photos and report to you about that.
I have most of these tickets booked, except for Philly to New York and Chicago to home. Both are cheap tickets, and I wanted to keep that fluid. Also, if Sean wants to come with me to New York, we can plan to do something there.
My room on the Cardinal is in the dorm baggage car so that I can experience the new Viewliner rooms. I am unsure if my Lake Shore reservation is in a new or old car.
Wrap-up
Before I go any further, I must thank my folks for this trip. My birthday was in June, and as a gift, my folks gave me the gift of Amtrak points. It was a win-win for us; I got a journey and no money out of pocket for them.
It would not be as successful without them and many others who have helped support Travels with Kev.
For this trip, I will use one of my Tortuga backpacks, and I may include a packable bag for snacks for the trip or if I need to bring thins as we walk.
Thanks for coming along with this part of the trip; stay tuned for more.
Safe Travels,
Kev