Some Amtrak stations offer a unique service to help move passengers and their belongings to or from waiting areas and their next train. These fine people are called Amtrak Red Caps and are available at select Amtrak stations.
You are in the right place if you want to learn more about what stations offer this service!
Who Are Amtrak Red Caps & What Do They Do?
Amtrak Red Caps are a group of Amtrak employees who help move passengers and their belongings between trains and waiting areas, including lounges. Sometimes, this can be helpful if you have a kiddo or two.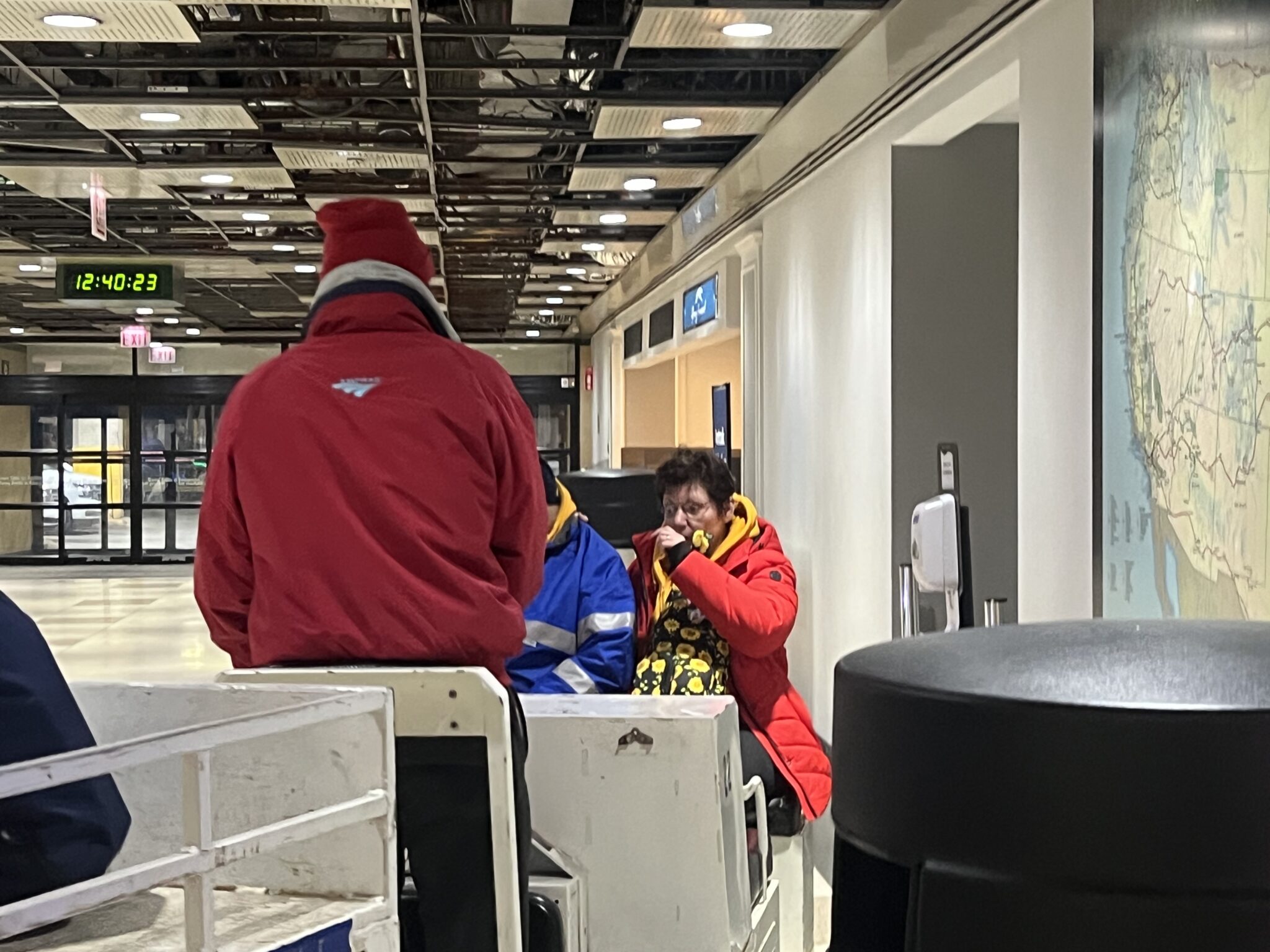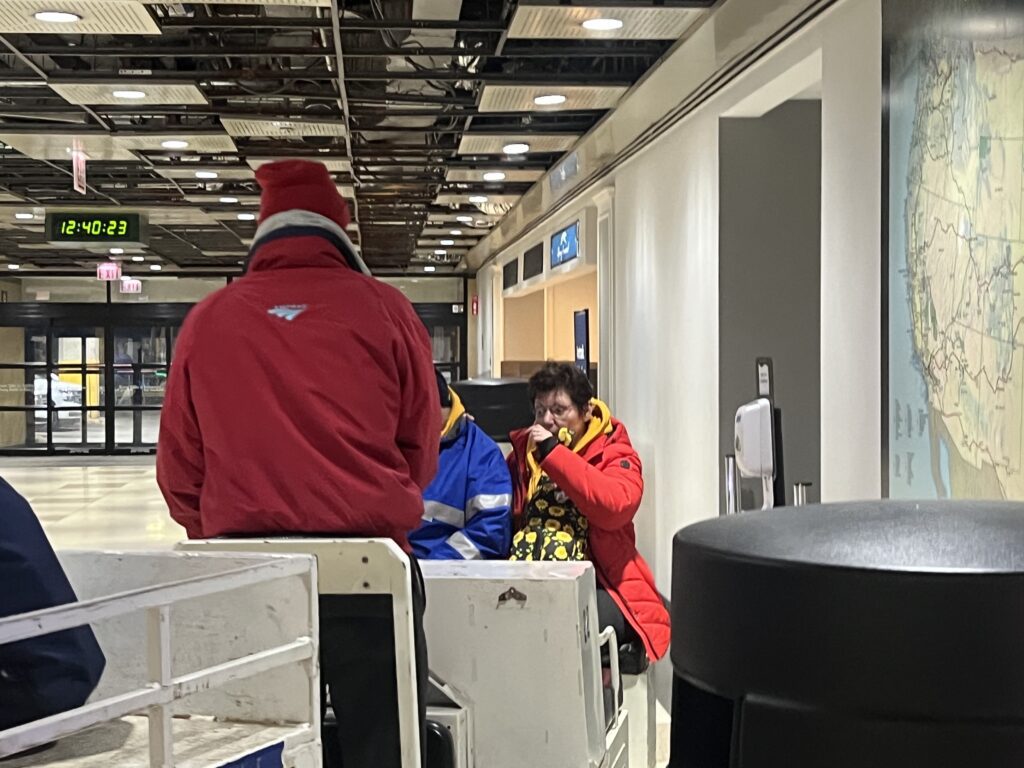 Usually, this service is for people who may take a little more time, have mobility issues, or need extra help.
They can also help get you areas to check your bags. Additionally, they can inform you where the important places around the station are, such as bathrooms, bars, and food.
When it is time for you to leave, they take you to your next train and, in some cases, bus services.
Remember, red caps are there to help you and not be your designated driver around the station.
Stations That Offer Amtrak Red Caps
According to the Amtrak website, these stations have red cap service:
Is There A Fee For Red Cap Services?
The Red Caps service is free for those who need it. While the service is free, you can give them tips, but they are not mandatory.
How To Identify Amtrak Red Caps At The Station
As you can guess, these hard workers wear red caps or hats, and this tradition pre-dates Amtrak.
Besides the red caps, they may also wear red shirts with blue pants so you can spot them, although this could be very.
They also have Amtrak badges, so you know they are the real deal.
Often, red caps are trainside as trains come into the station or by the lounge or waiting area when it is time for you to head out.
Red caps "home base" is often near baggage areas or lounges. You will know they are nearby if you look for their electric cars.
If you have questions, ask the lounge agent or other Amtrak staff, and they can connect you with a red cap.
On the other side of things, watch for them as you walk through the station so you can stay out of their way!
You Are Ready For Your Trip, But Are Your Bags?
Before you leave home, review Amtrak's baggage policy to ensure they fit the weight and size requirements and that you do not exceed the allotted bags per passenger—more on that in the next section.
Ensuring your luggage is in good shape is also a good idea. This means your handles are secure, the wheels are round and go around, and all bags are under 50 pounds.
These points are essential regardless of whether you use red caps or not.
Amtrak Baggage Allowance
You are allowed two personal items and two carry-ons. If checked baggage service is available for your trip, you can check in two bags or more for a fee.
All luggage must be under 50 pounds, with personal items under 25 pounds.
If you check and carry on the max, one person could take four bags and two personal items. If all those were at the max weights, that is 250 pounds of "stuff!"
This rule is for their and your safety. Familiarize yourself with the Amtrak baggage and check bag services.
If you need to check something, they can help, including taking you to the location.
What About Checked Bag Service?
All these stations with red caps have check-bag services, but not all destinations do.
You cannot check bags if your destination does not have a check-bag service.
It is essential to check this before you leave for your trip if you plan on checking bags.
You May Have To Wait For Red Caps
You must be patient if you want help!
Moving people back and forth takes time, so you may need to wait. The red caps often make several trips from the train to the lounge or other areas to get passengers.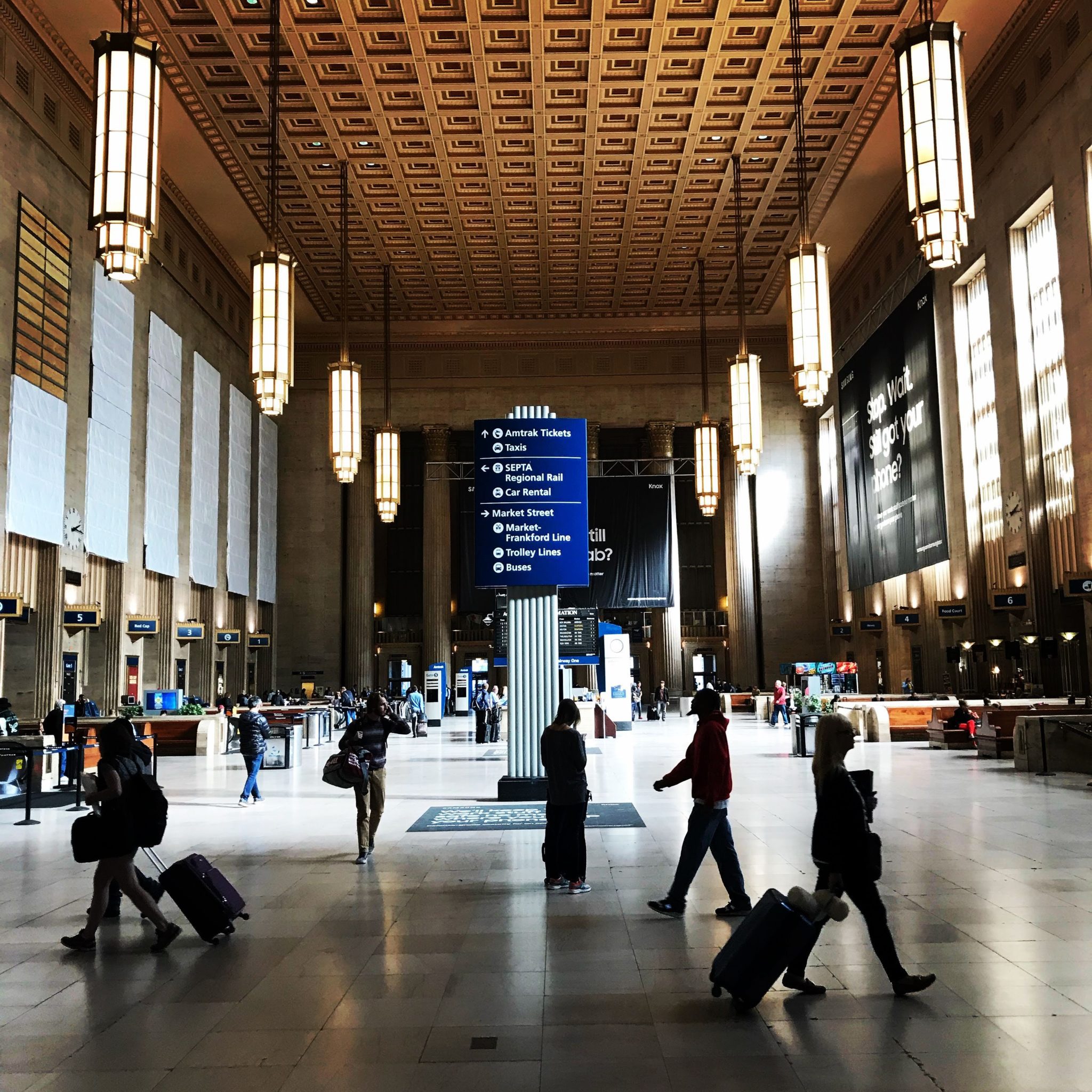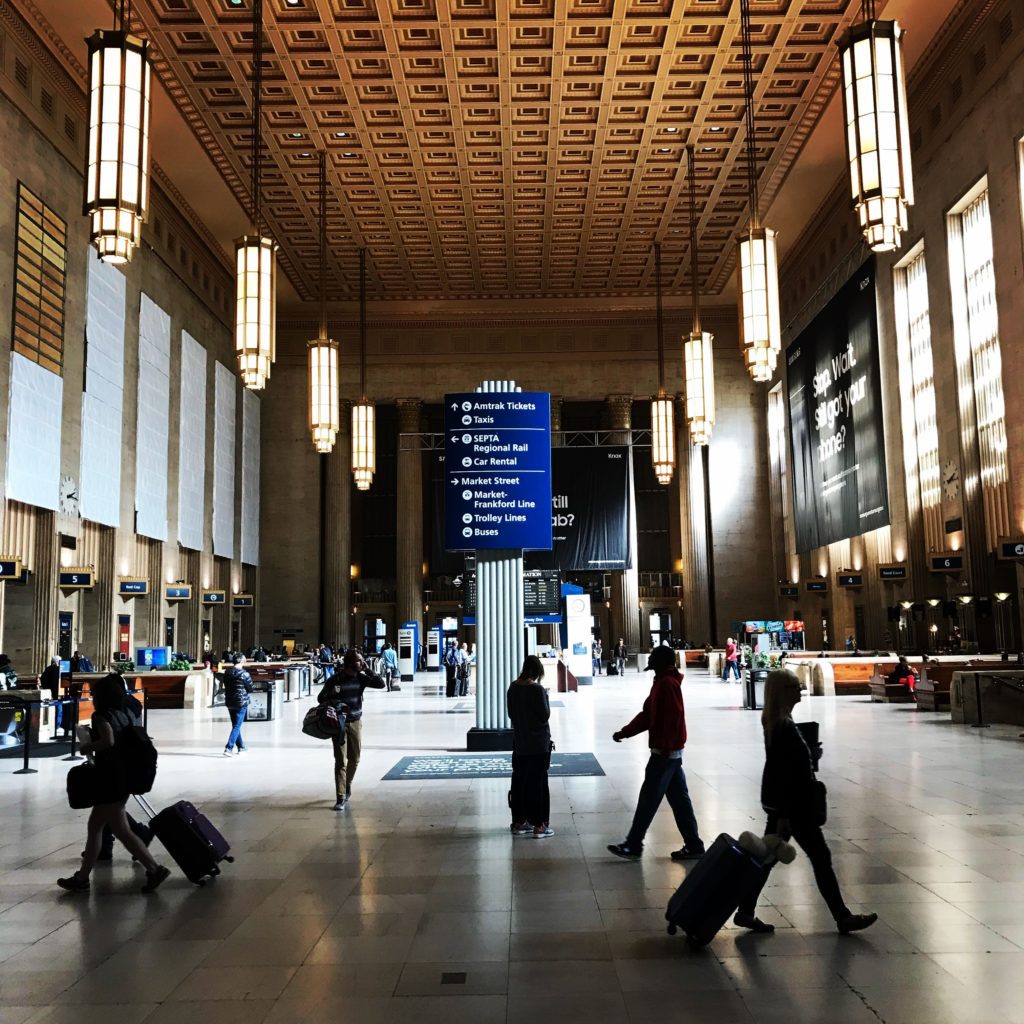 Sometimes, a late train may arrive at the station at the same time your train is boarding, so now red caps are trying to de-board one train while boarding yours. They will do their best to help everyone.
I hate to mention this, but some people need a reminder that red caps are for all passengers, not just you.
Additionally, you may need to ride to or from your train with other passengers that you may not know.
You do not need to use the red cap service when you come into the station to use it to leave. For example, if you come into Chicago on the Hiawatha and go to the Cardinal, you could walk to the lounge from the Hiawatha and take the red cap to the Cardinal.
Are Amtrak Red Caps Only For Sleepers, Bussiness Class, and First Class Passengers?
No, Amtrak red caps are there to help all passengers.
Because each station is different, how the red caps assist coach passengers can vary. Often, sleeper passengers get priority because they get priority boarding.
If you are in coach, look for signs or talk to station staff to see where you need to go for the red caps to find you and help you.
Sometimes, there are waiting areas for those who need some help.
If you are on the train, let the conductors know if you need this service as you get close to your station.
On some trains, like the Hiawatha, the conductors are with you the whole route, so telling the conductor earlier may work.
You will get a few sets of conductors on trains like the Capitol Limited and other long-distance trains. In this case, telling the Chicago conductor you need a red cap in DC may not be helpful. That information could get lost, but if you inform the conductor closer to the DC, they can notify the station. This may be more important for regional trains.
Smaller Station Offer A Similar Service
Some staffed stations may offer a similar service to red caps, but not with a dedicated red cap staff. Due to limited staff and equipment, this service may vary,
In this case, everything I said is similar, but the staff focuses on getting new passengers out first and then bringing passengers who got off the train.
Some staff may also be working on baggage service, so it could take a few minutes before you get to the station.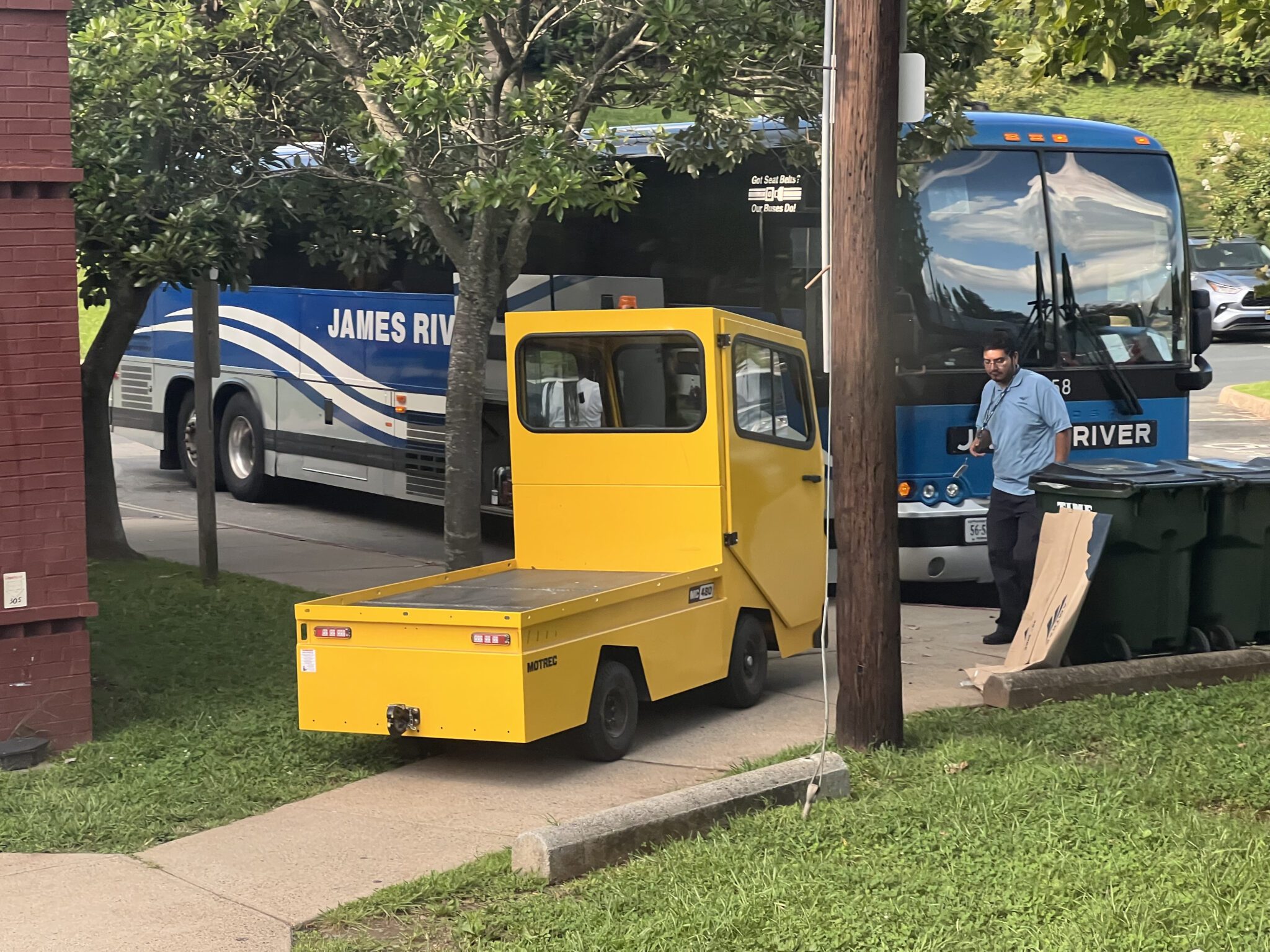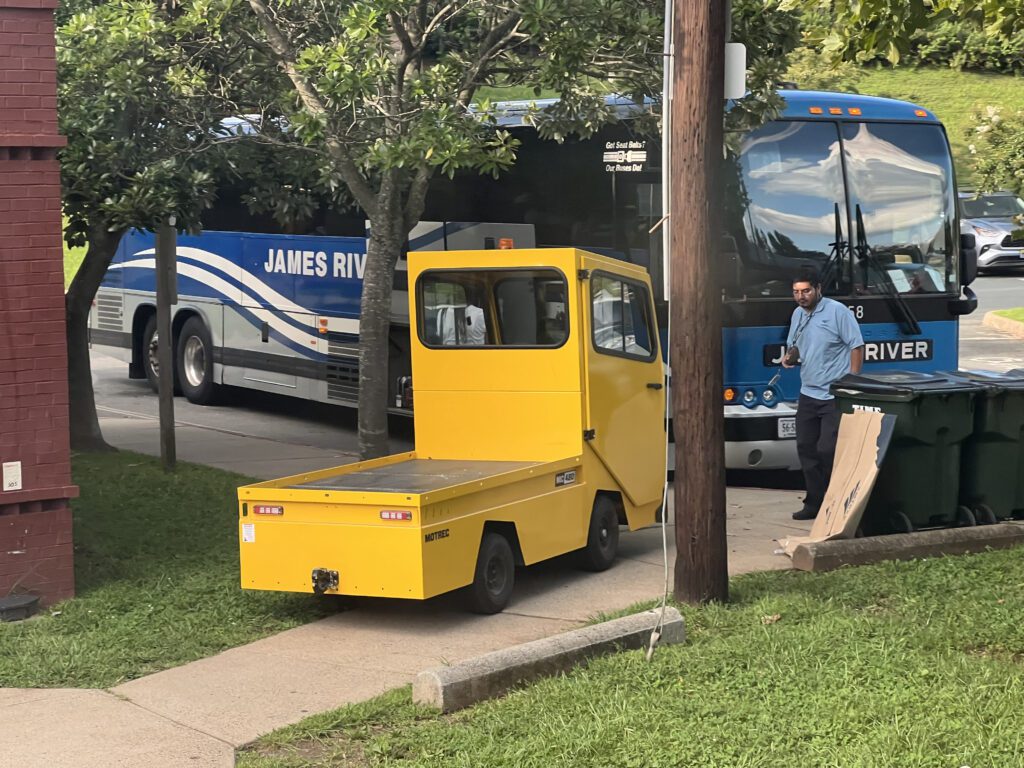 The process does not take a long time but does take some time. Carts may not be available at all staffed stations; staff may use wheeled chairs and other devices.
Amtrak Red Caps Wrap-Up
Red Caps are a helpful group of folks who can help you on and off the trains and sometimes, like in Los Angeles, take you to the buses waiting for your next adventure. In Chicago and other stations, they will help navigate those stations and get you where you need to go.
While I am able-bodied, I have used red caps a few times. A few times in LA because there was space, and the excellent driver insisted. The other time was with my niece because it made getting her to the train more manageable, and once again, there was an open space.
Since I do not "need" the help yet, I would yield my seat to someone who does if needed.
The red caps may take a little while to help everyone, but they will do their best. You may come in on a train full of passengers; there are only a few of them, so it takes time. Also, red caps may be trying to get people off your train; they are trying to get others onto their trains the other way around.
Would you like train travel info in your inbox?
Consider joining the Travel with Kev email list for info, tips, and tricks for Amtrak travel.