Learn how to travel on Amtrak here!
Every new adventure starts with solid research, and you are in a great spot. This site will get you started with your research with each easy-to-read article. If you are interested in train travel, this is the site for you!
Hey, I am Kev, and I have been riding Amtrak's regional and long-distance trains traveling Amtrak since 2012. I want to share my experience with you to help you grow as a traveler!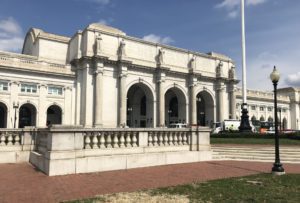 This article covers a layover I had in Washington, DC. There is a lot to do in DC on an Amtrak adventure layover.
Did you know that your food options vary based on what train you ride? These articles will help get you on the right track with food on Amtrak!
It seems we can't find what you're looking for.
Find out the reservation options you have when booking an Amtrak trip.
It seems we can't find what you're looking for.
Amtrak Long-Distance Trains Schedules
If you are looking for schedules or timetables for Amtrak long-distance trains, here are all the long-distance train schedules, including printable PDFs.
Do you want to learn when new posts are up, get the latest news, and get travel tips? Then sign-up for the Travels with Kev Newsletter! 
You should receive an email soon after signing up; check your spam folder if you do not see it immediately.