The cafe car is essential for many Amtrak adventures, especially for coach or business class passengers. The Amtrak cafe car lets you purchase meals, snacks, and beverages.
The Amtrak cafe car sometimes is called the snack or bar car, some call it a lounge, but the official name is the cafe.
Whether in a sleeper, Acela, or regional train, this article has something for you. It covers menus, where you can eat on the train, and bringing food onboard Amtrak trains.
Sit back and find out what information you need about Amtrak Cafe Cars.
Due to the pandemic, there are several temporary changes, and these red texts or boxes indicate those changes for more information on Amtrak and the pandemic.
Amtrak Cafe Car Podcast
One of my first podcasts was about the cafe car. If you want to listen, click below.
What trains have Amtrak cafe cars?
All Amtrak's long-distance trains have a cafe, and most regional routes have a cafe car, including the Northeast Corridor, Midwest Corridor, Cascades, and Capitol Corridor.
Some short-run trains, such as the Hiawatha, do not offer food service. And trains like Piedmont have vending machines.
Other Food Options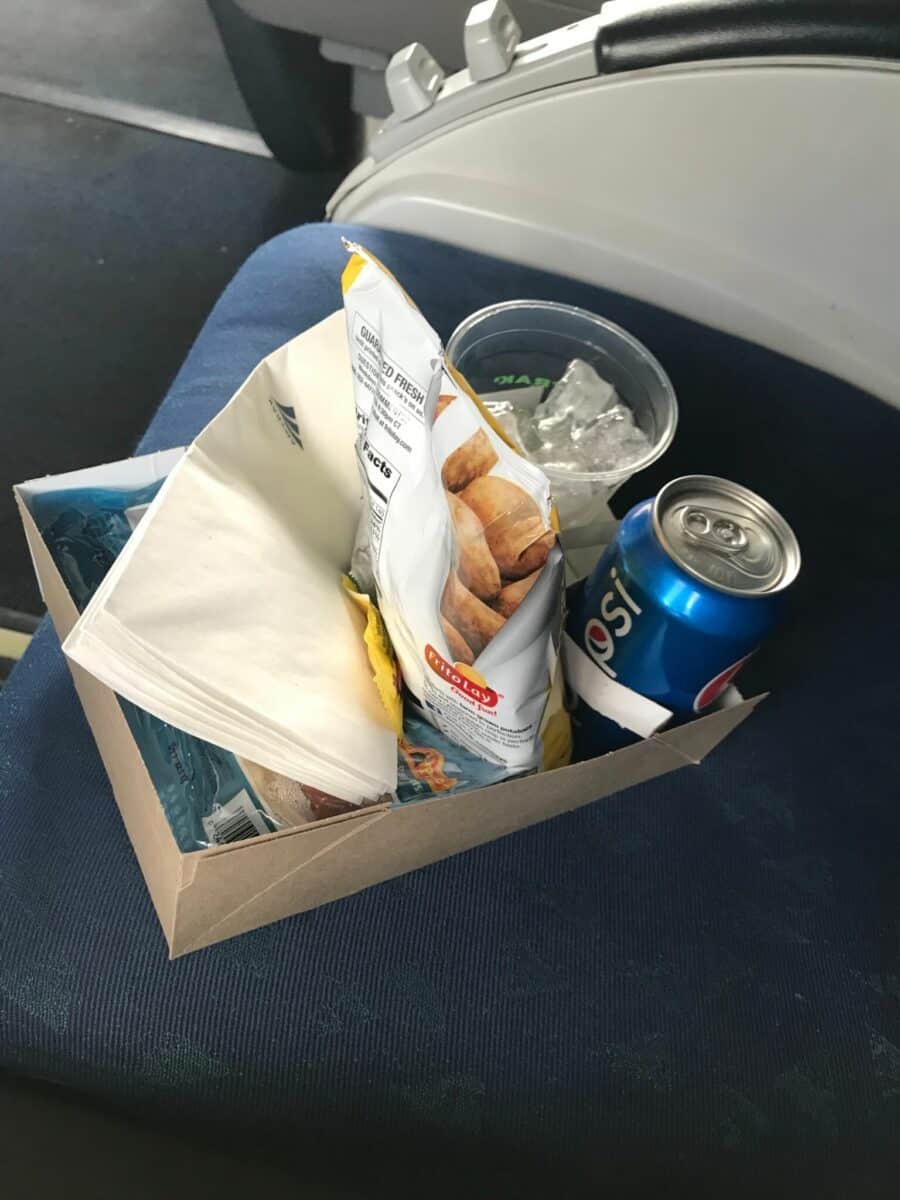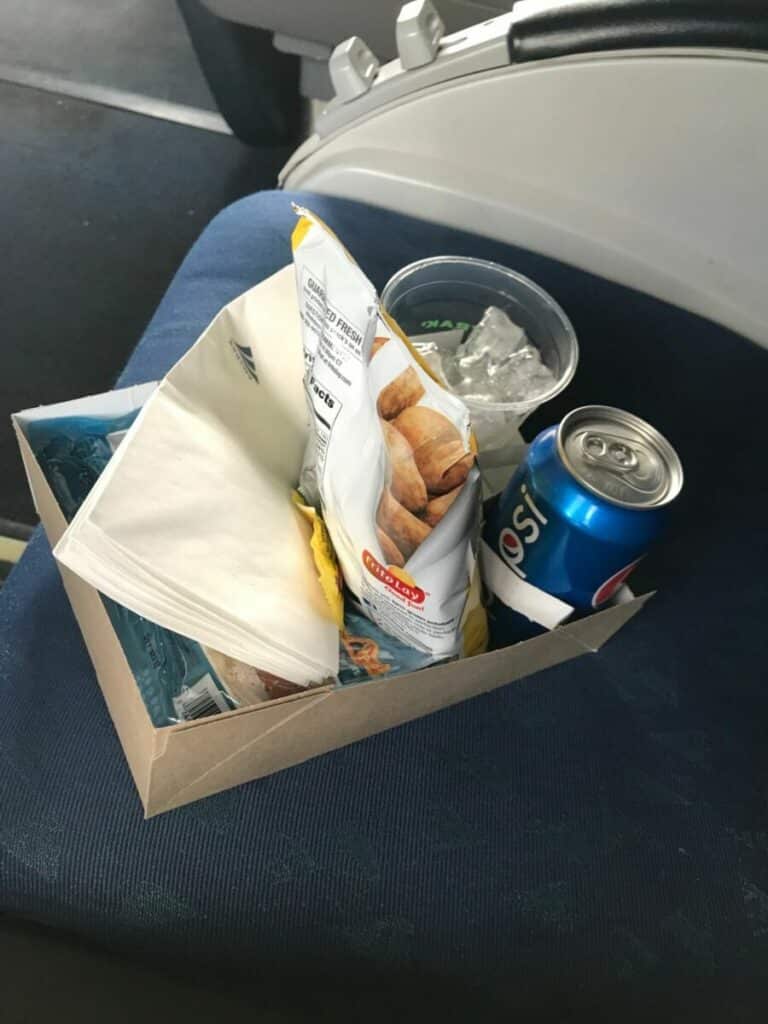 Long-distance trains running West of the Mississippi River offer traditional dining, except for the Chicago to San Antonio section of The Texas Eagle and the City of New Orleans.
Coach passengers can access the California Zephyr, Coast Starlight, Empire Builder, Southwest Chief, and Sunset Limited dining cars. On these trains, meals are at set prices. Space in the dining car may be limited, so get your reservations in as soon as possible.
Long-distance trains running East of the Mississippi River use Amtrak's flex dining. With flex dining, many trains offer a "Sleeper Car Lounge," where sleeper car passengers receive their meals and complimentary beverages and can hang out.
Coffee on Amtrak
I often get asked about coffee on Amtrak, so here is what you need to know.
In the cafe and dining car, coffee is drip-brewed. In the sleeping cars, Amtrak offers percolated coffee. The roast can vary from time to time and route to route.
Amtrak does not offer espresso drinks like lattes or fresh iced or cold brew coffee, but they sell bottled coffee drinks.
Amtrak cafe car hours
On average, the typical hours of the cafe car are from 6 or 6:30 am to 10 pm (or so) local time.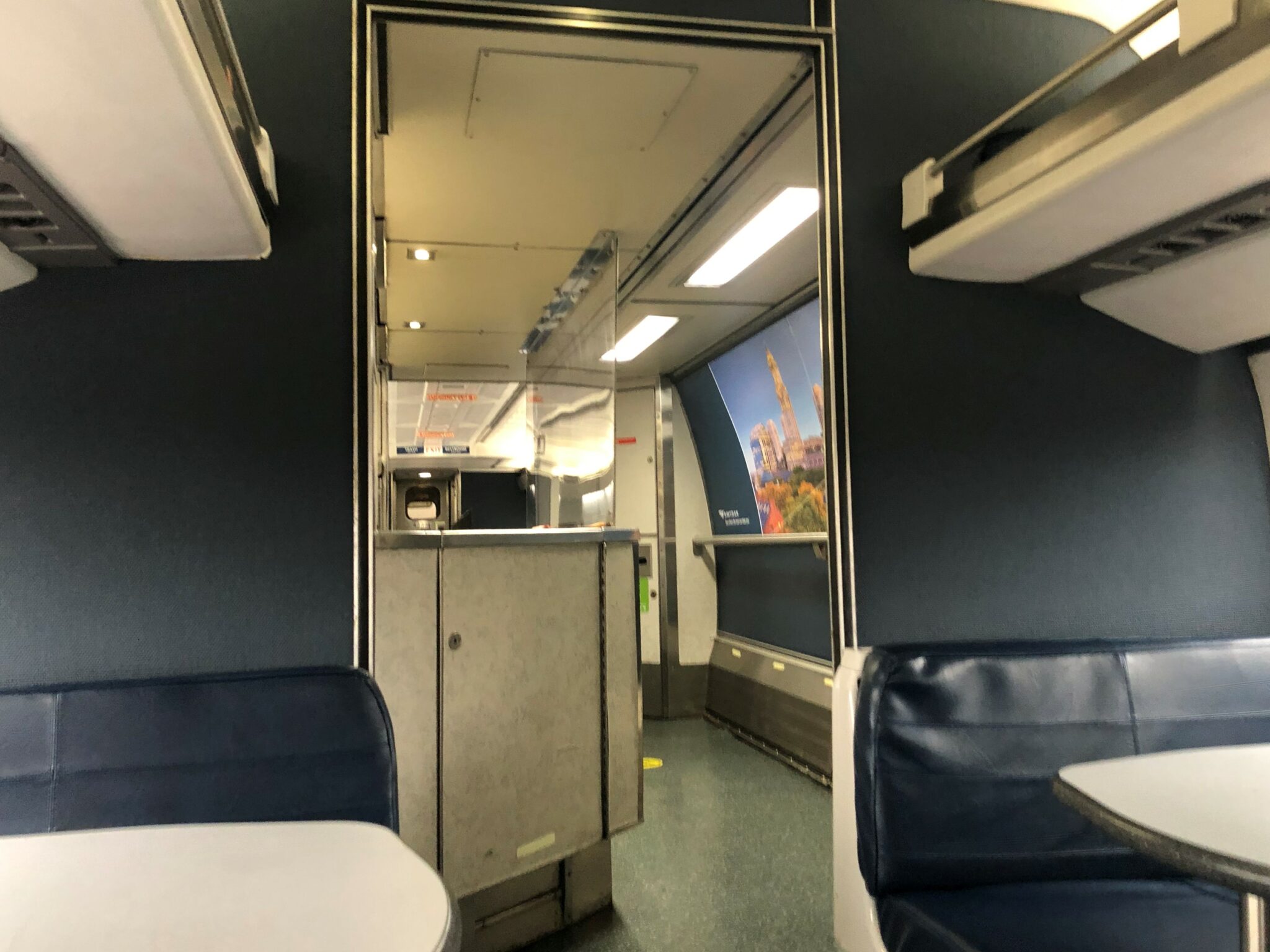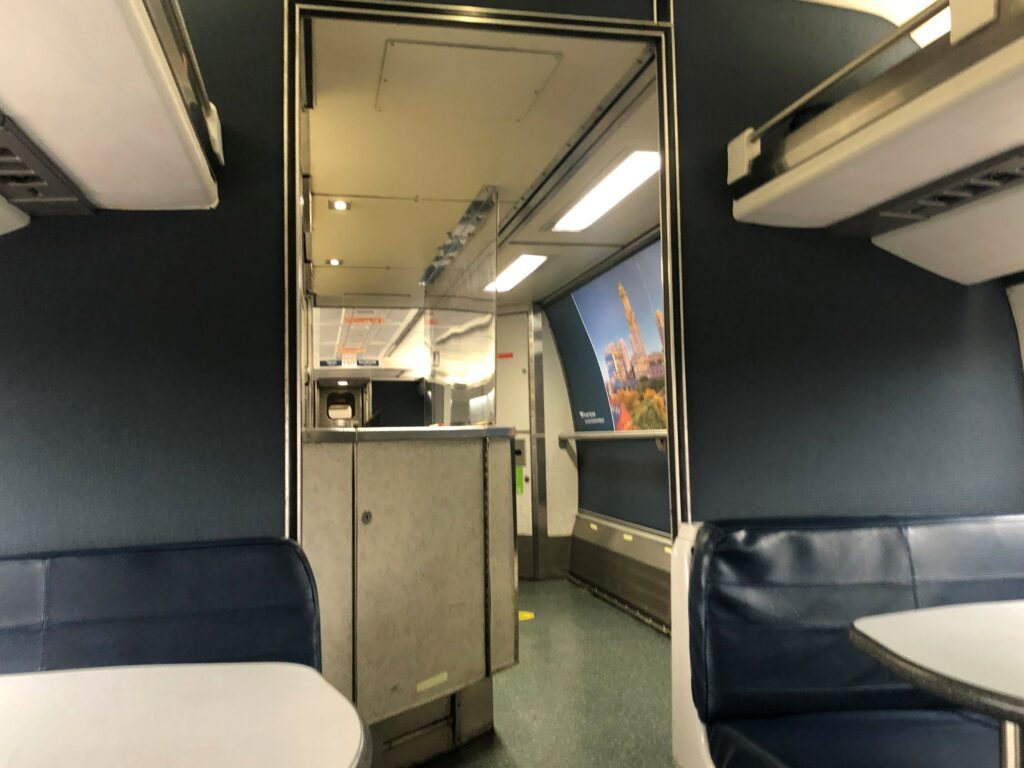 The cafe does close a few times throughout the day for the attendant's break and sleep. Off times can vary from train to train.
On the Cardinal, Texas Eagle, and Capitol Limited, the cafe may close during the meal times of the sleeper car passengers. So listen to the announcements and plan accordingly.
Often the cafe car opens up not long after the train leaves the original station.
The cafe car will close during a few stops because of changes to the train, which will cause a temporary loss of power. At these stops, train switches from diesel to electric engines or, like Lake Shore Limited's case, the trains come together or separate. The cafe may also close early as the train reaches its final destination.
The best thing you can do is listen for announcements from the cafe car attendant, for they will keep you in the loop.
What is available from Amtrak cafe cars?
Amtrak's café cars sell carry-out food to eat at your seat or enjoy in the café or sleeper accommodations. It is similar to a convenience store on the rails.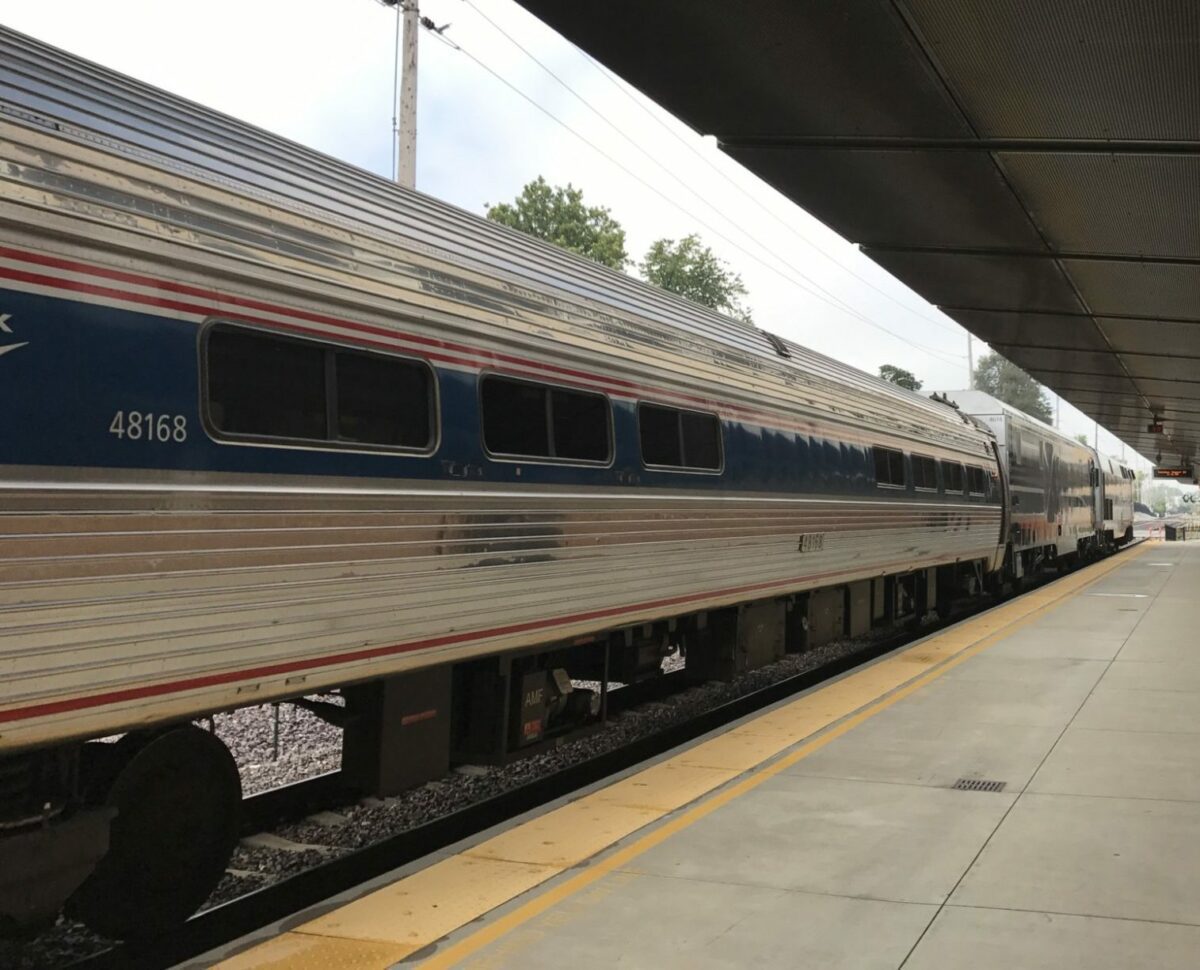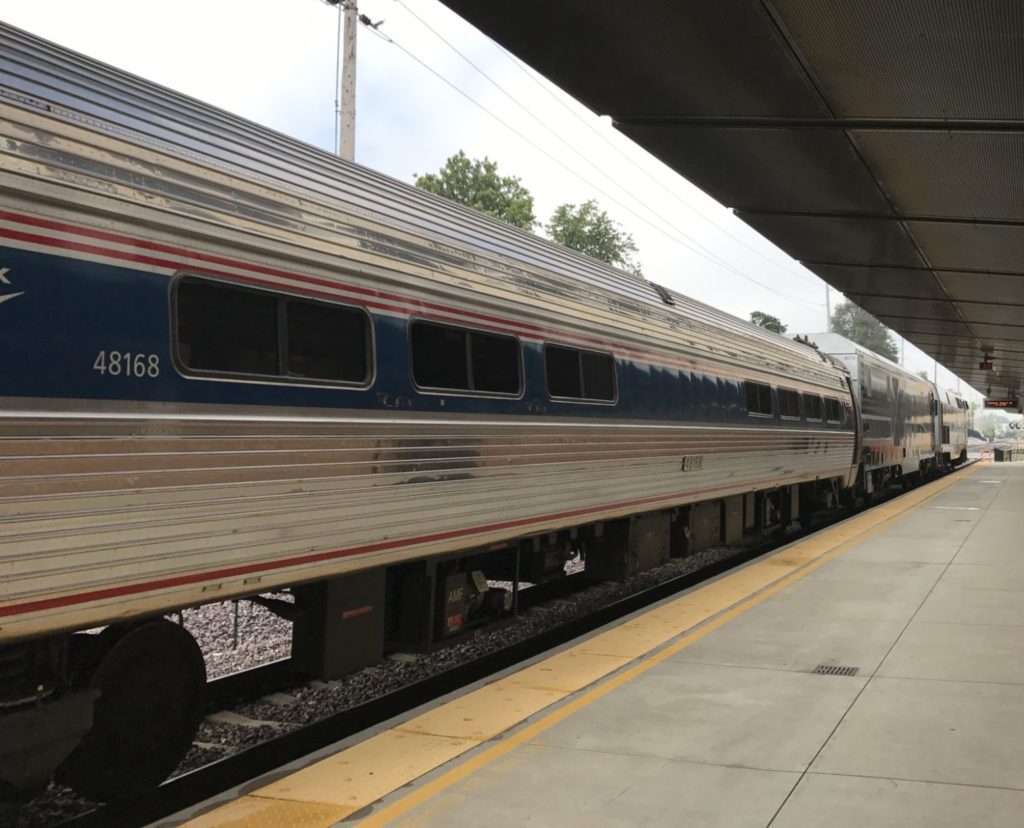 The cafe car offerings include sandwiches, burgers, hotdogs, pizza, salads, coffee and tea, soft drinks, adult drinks, snacks, warps, and other delights.
Amtrak uses microwaves or a convection oven to heat your food. Selections can vary from train to train.
Amtrak cafe cars also carry a few extras, like headphones and Asperin; they also have Amtrak's Comfort Kits, a bag with a small blanket, an eye mask, earplugs, and a blow-up pillow.
Toiletries like toothbrushes and deodorants are unavailable in the cafe, so pack accordingly.
Sample Amtrak cafe car menus
These menus are guides; prices and offerings can change at Amtrak's discretion. I work to keep this section as updated as possible—last updated on 1/20/2023 from the Amtrak Cafe page.
Amtrak California
Northwest Corridor
Midwest
Eastcoast
Amtrak long-distance
Seasonal Trains
Payment options for Amtrak cafe cars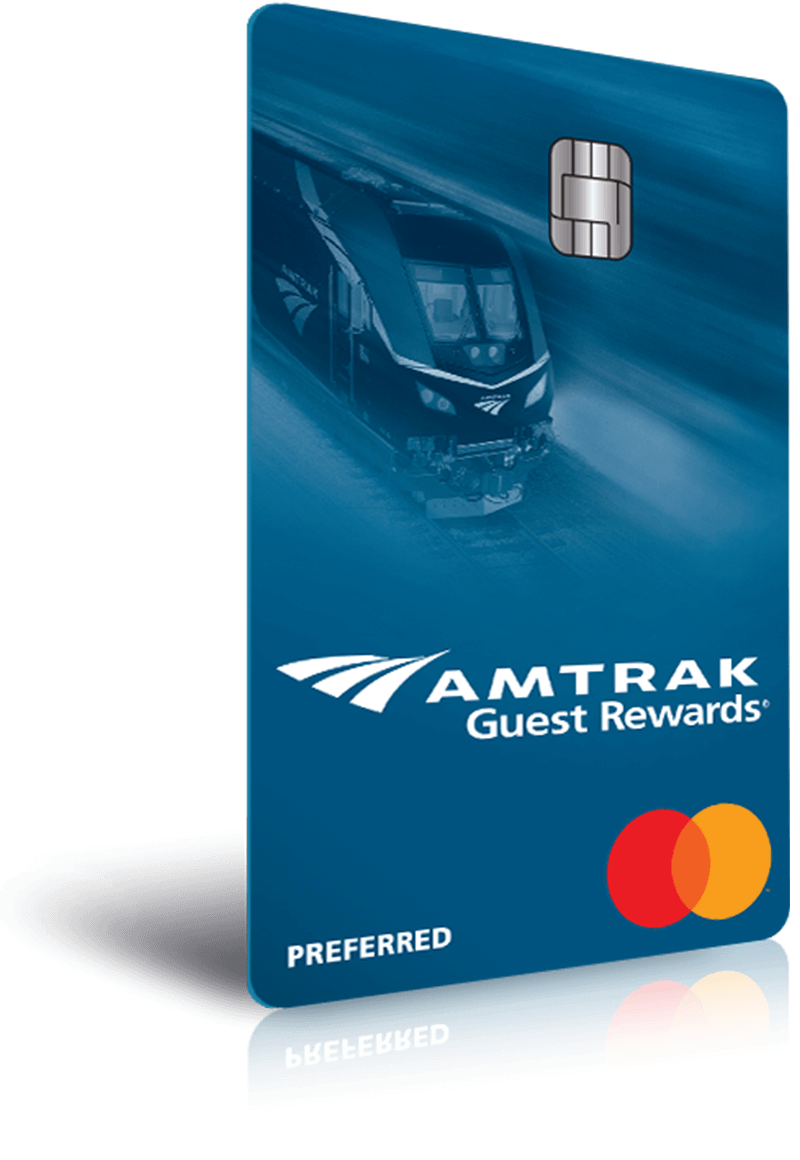 Amtrak cafe cars accept cash, major credit cards (MasterCard, Visa, American Express, and Discover), and debit cards with a Mastercard or Visa logo for payment. But Amtrak does not take checks or foreign currency, except when Amtrak runs in Canada.
Identification is sometimes required when using a credit or debit card or purchasing adult beverages, so have yours ready if needed.
If you have an Amtrak credit card, you can receive 10-20% cashback on your bill (depending on your card). Currently, they are not issuing new cards.
Where can you eat your Amtrak cafe car purchases?
You may enjoy the food you purchased in an Amtrak cafe car at your seat, sleeping accommodations, observation car of Superliner trains, or the seats in the cafe car.
A cafe car is a great place to stretch out, enjoy your food, or maybe get some work done, but be considerate of others who may want to use the cafe.
If the cafe seating is full of passengers, it is not polite to occupy the whole booth with your belongings, especially if you are not actively eating or drinking.
If you are in a Superliner (two-level) train cafe, Amtrak asks that you head back upstairs to enjoy the views when you finish your purchases.
Some cafe cars have seating on both sides of the retail space, while others have business-class seating. If there is a blue curtain, you'll need a business class ticket to sit there.
Bringing food onto Amtrak trains
According to FDA regulations, you can bring food and snacks aboard the train but not consume them in retail areas or dining cars.
Due to space, food safety, and the FDA, Amtrak cannot store, refrigerate, or heat personal food or medication.
Alcohol on Amtrak – purchasing and bringing it onboard
Coach passengers can transport alcohol on the train but cannot consume the liquor in public areas such as coach seats, business class, or lounge areas. The story's moral is if you bring it, please leave it stored.
Suppose you get caught drinking alcohol that you brought on board. You could face being removed from the train and facing legal charges. The same is true if you become belligerent.
If you get removed from the train, it may not be where you want, and Amtrak will not accommodate you further or refund you.
Sleeper car passengers can partake in the alcohol they brought on board, but only in their sleeping accommodations (or someone else's) if they do not get out of hand. If passengers get out of hand, they may be put off the train, face legal charges, and forfeit a refund.
That said, passengers can take their drinks purchases anywhere on the train.
Where you can typically find Amtrak cafe cars
The location of an Amtrak Cafe Car is not straightforward due to the different trainsets used across the country. This section comes from my personal experience, so please read it as a general guide.
Regional Trains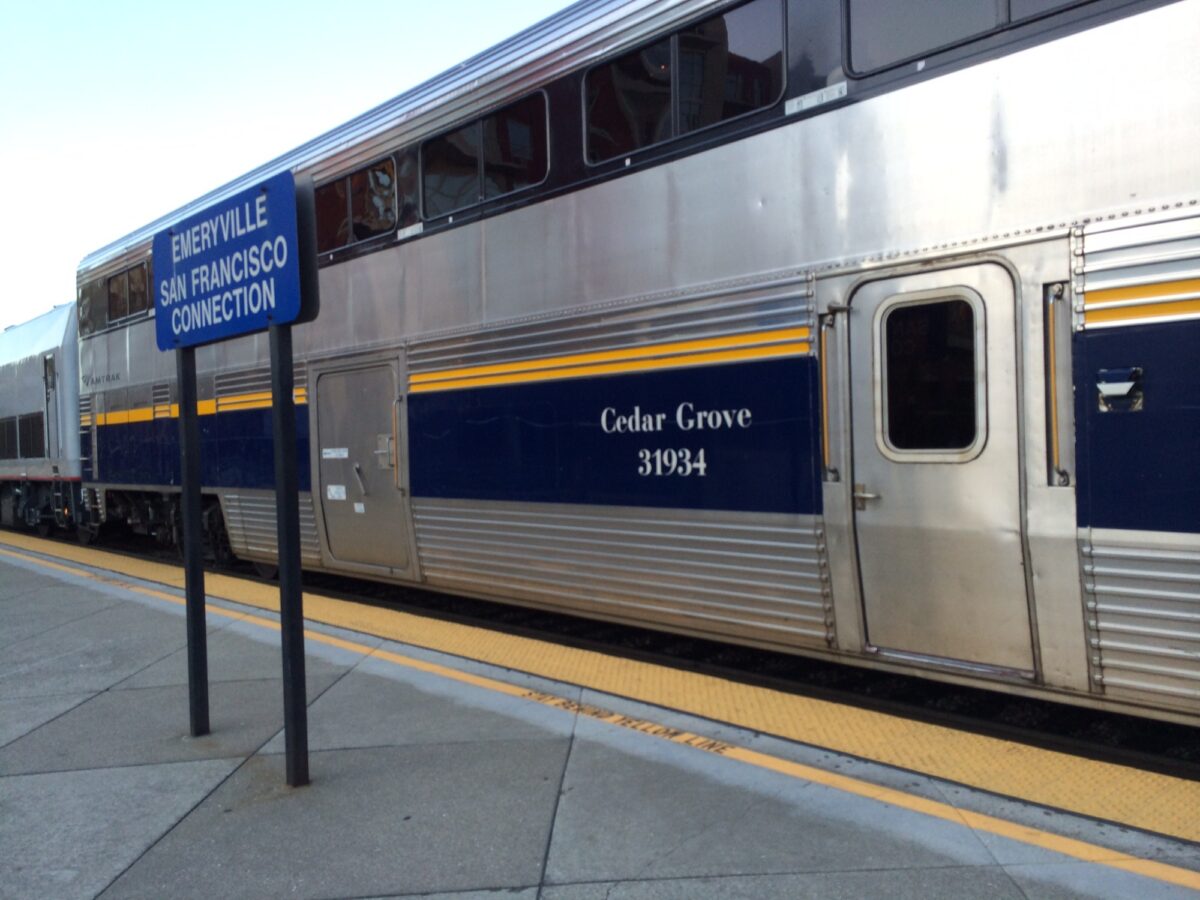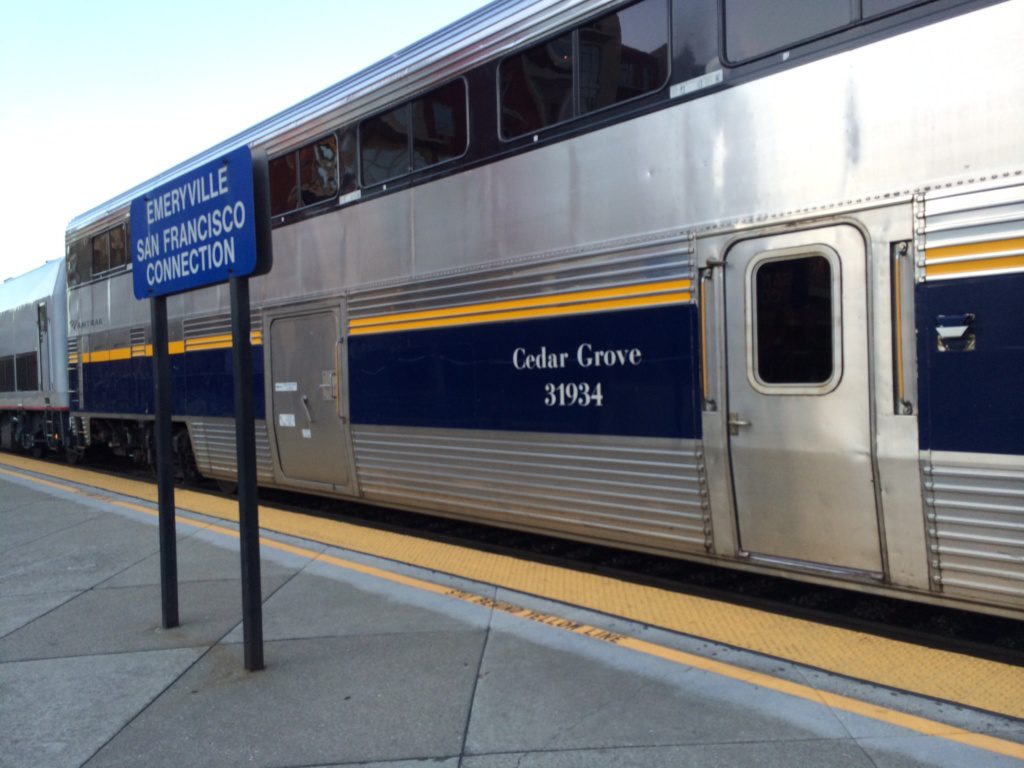 On some trains, often in the Midwest, the business class section is on the back of the cafe car and is typically towards either end of the train.
Amtrak uses cafes to buffer between coach and business class when trains with a business class car.
You may find it on some trains toward the train's center, like on regional trains in the NEC.
The bi-level Amtrak California trains have a cafe on the upper level.
Long-distance train
The cafe is between the coach and dining cars with single-level long-distance trains.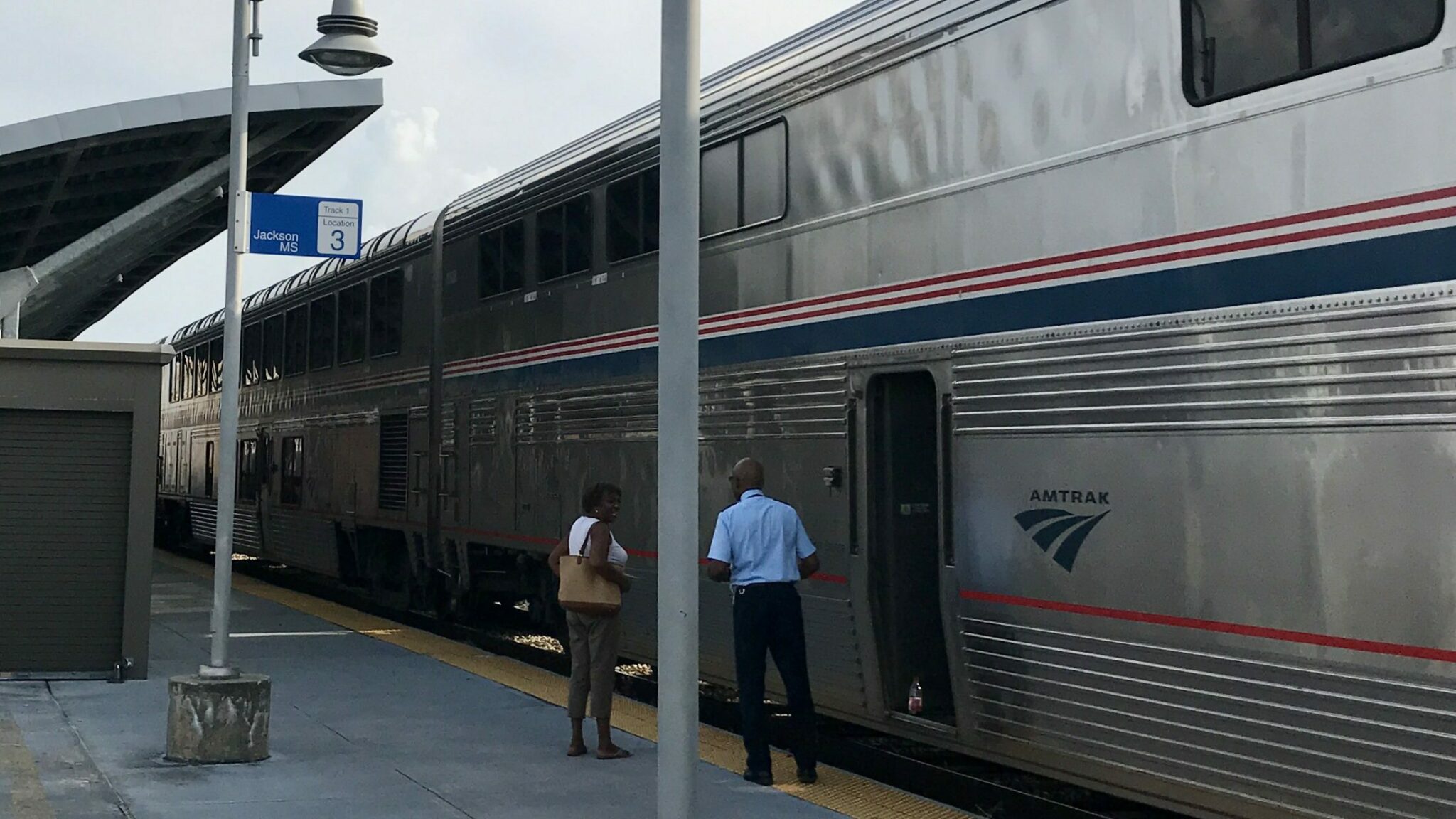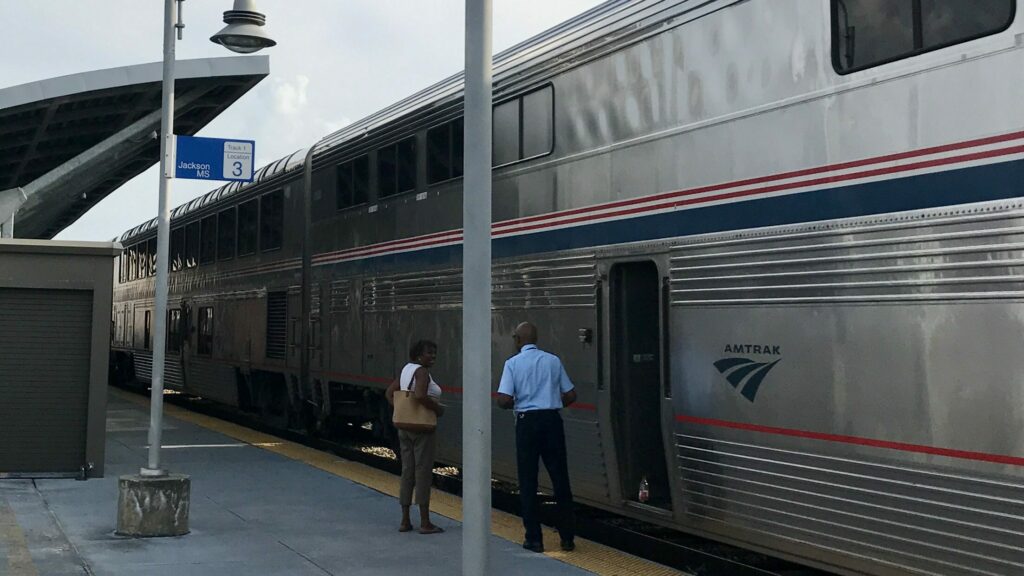 On the Lake Shore Limited, the cafe car is on the Boston section of the train, and it separates the coach and sleepers. The cafe is unavailable to passengers between New York, NY, and Albany-Rensselaer, NY.
On Superliner Long-Distance Train (aka two-level trains), Amtrak "hides" the cafe on the lower level of the observation car and often is between the coach cars and dining cars. The City of New Orleans, Texas Eagle, and Capitol Limited has the cafe on the coach class side of the dining car.
On the Empire Builder, the cafe is in a different location. The cafe car is on the Portland section of the train, and when both trains are together, the cafe car separates the coach cars of each section. If you are in the Seattle section, you will not have a cafe car between Seattle, WA, and Spokane, WA.
Note: Often, the cafe car attendant will announce the cafe's location, the hours, and when they take breaks, so keep your ears open.
Amtrak cafe car wrap-up and FAQs
Amtrak requires shoes when walking around the train, especially in food cars.
Have a valid ID handy when purchasing alcohol or using a credit/debit card.
Hours may vary; listen for announcements.
The location of a café car varies based on the train type.

It is often the middle of the train on long-distance trains and trains without business class.
On trains with business class, the cafe often separates coach and business class cars.

There is only one cafe car attended so

Lines can happen, so kindly wait your turn.
The café closes at night and during breaks.
Please clean up after yourself; it's the right thing to do and makes the journey better for everyone.

The café attendants use cardboard trays with drink holders to make it easier for you to transport food and drink back to your seat or accommodation.
Occasionally trains go through "dry" areas where alcoholic beverages cannot be sold or served.
Cafe attendants offer a cup of ice to cool your beverage because soft drinks are not refrigerated.
Amtrak cafés get stocked at the beginning of the trips, meaning the cafe may run out of popular menu choices, especially as trains near their final destinations.

If there is something you want, get it early!

The food and beer menus for café cars vary from train to train.
Learn more about eating aboard Amtrak.
I hope this helps you get ready for your next Amtrak adventure. I hope to see you on the rails!
Safe travels!
Kev
Do you want train travel tips and news in your inbox?
If you want to learn more about Amtrak travel, consider joining the Travels with Kev email list.
You will get tips and tricks and discover what is happening with Amtrak travel.