This article is a great starting point if you are new to Amtrak travel because Amtrak stations range from a fully staffed station with food courts and luxury shopping, such as Washington (DC) Union Station, to a sign and a platform next to a cornfield. Your trip could even start with a ferry ride! This article gives you an overview of Amtrak Stations, with links if you want to dig deeper.
Knowing what you may encounter on or next trip can help you prepare yourself and help you decide how to pack and set your expectations.
A Quick Look At The Types Of Amtrak Stations
Amtrak Stations: An Overview Podcast
Before We Get Started
Not all Amtrak stations see trains. For example, St Petersburg, FL (STP) serves as a bus station for Amtrak. Amtrak serves this station with branded buses moving passengers between St Petersburg, Tampa, and Orlando, connecting them with the Silver Star and Meteor passengers to the St Pete's/Clearwater area.
Amtrak does not own all of the stations they use.
Most communities served by Amtrak decide what kind of station they want to represent themselves.
Some communities want welcoming stations, but others do the bare minimum. Those communities could have something as simple as an open shelter or a sign and platform along the tracks.
Knowing what kind of station you may deal with can help you prepare for your adventure. Like packing
This way, you know to pack light or ensure your baggage fits Amtrak's policies.
A little research now can save you headaches later or control your expectations.
For example, understanding that not all stations allow checking bags will save you the surprise when you get there. By knowing this, you can pack and plan accordingly.
Just So You Know
Just for reference, in this article. I use the term station to refer to anywhere you get on or off transportation for your Amtrak adventure.
Technically there are differences between stations, depots, and terminals, but using the term stations makes things easier.
If you know that going into it, you can be ready.
Types Of Amtrak Stations
Staffed Amtrak Stations
These stations have agents and staff to assist you in boarding and purchasing tickets.
Larger stations may have food and retail. Smaller ones may have vending machines.
Baggage, bikes, and other services are available.
Larger stations have "red caps" or people to help you get the train.
Depending on the station, the agents might help you get to the train at smaller-staffed stations.
Unstaffed stations do not have any Amtrak employees.

Someone from the community cleans, maintains, and secures the station.

The onboard staff helps get you on and off the train at these stations.
The conductors or other onboard staff are not there to help you plan a trip or help you book tickets.
These stations do not offer checked bag service; other services like pets and bikes may or may not be available.
These stations may have ticket machines to purchase tickets with a card.
Often there is a place to stand or sit and an Amtrak sign. Many have some shelter of varying styles.
These "stations" do not have ticket machines.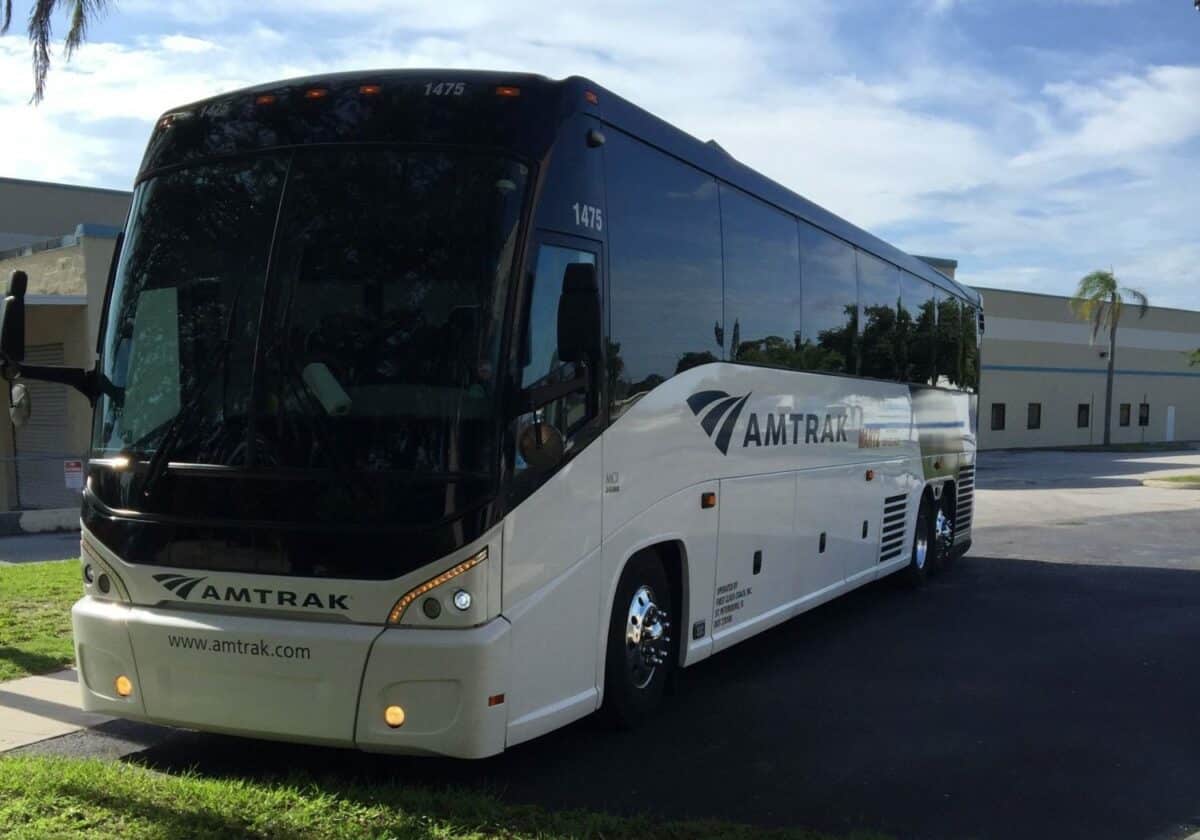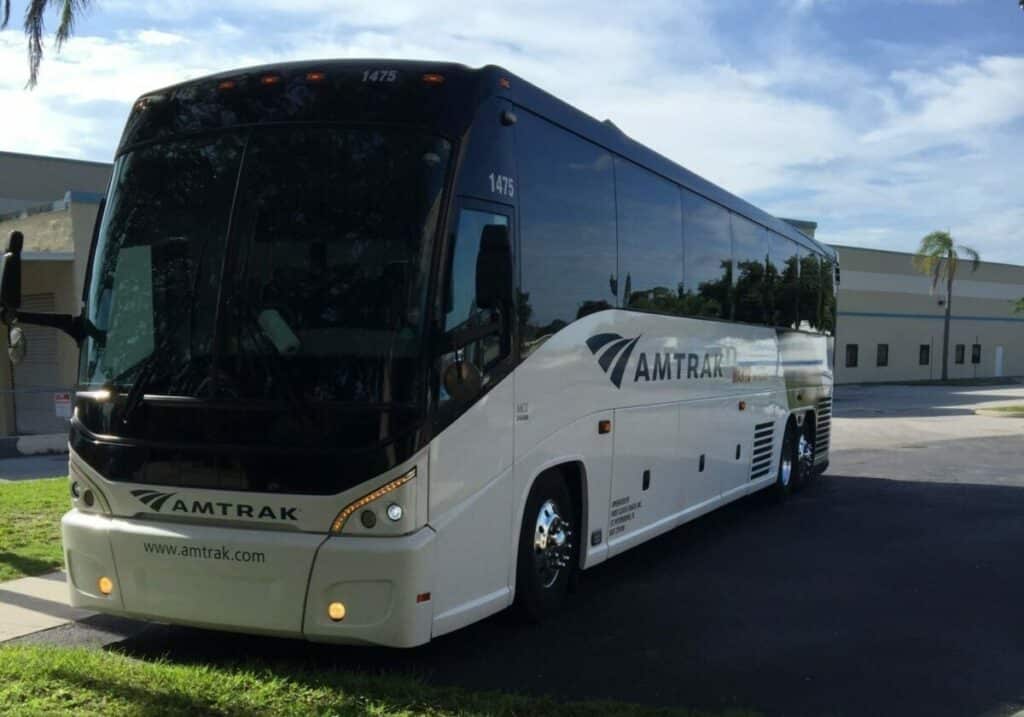 To extend the reach of Amtrak's service to communities without rail service and offer a more comprehensive selection of destinations, Amtrak established the thruway service with guaranteed connections to Amtrak trains.
Sometimes dedicated buses carry Amtrak passengers only; coordinated buses operate on individual carrier schedules but create easy access to the Amtrak network.
Alternatively, you may connect with another transportation company such as Greyhound (or another bus service).
These connections can be at an Amtrak station. Sometimes these stops are street sign-type bus stops, such as in San Fransico, where a bus connects passengers to California Zephyr or Amtrak Califonia trains in Emeryville.
Flag stops are usually unstaffed.
Trains only stop at these stations if passengers have a ticket to get on or off. If no one has a reservation for that community, the train will not stop.
A Quick Look At Baggage At Amtrak Stations
Speaking of luggage, if your departure or destination does not have luggage service, you cannot check your bags.
Amtrak has a great carry-on and baggage policy.
If your layover is at a station with baggage services and your final destination does, you may check your bag at the layover station. If you decide to do this en route, you will not have access to them during your trip. Your baggage must be checked 30-45 minutes before departure, but check with your station.
My First Experience With Amtrak Stations
My first Amtrak train trip went from the Sturtevant Depot to Chicago aboard the Hiawatha. I was excited and thought I knew everything I needed, but I did not know much as I thought.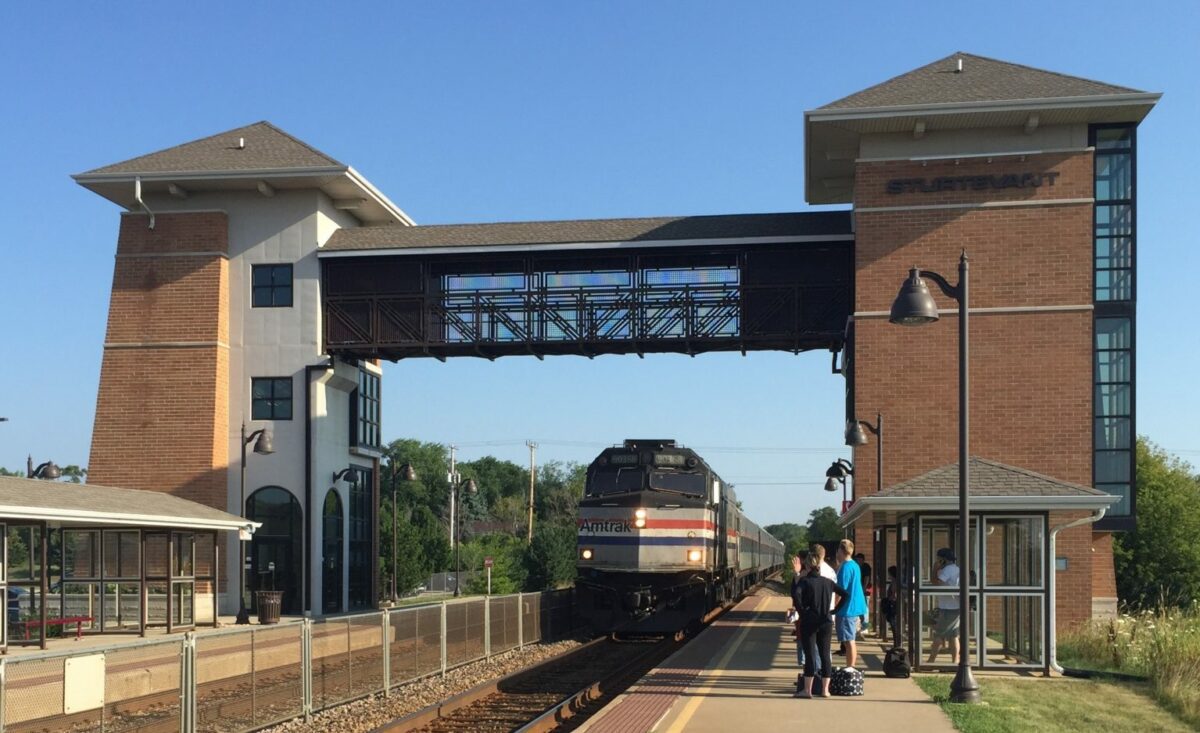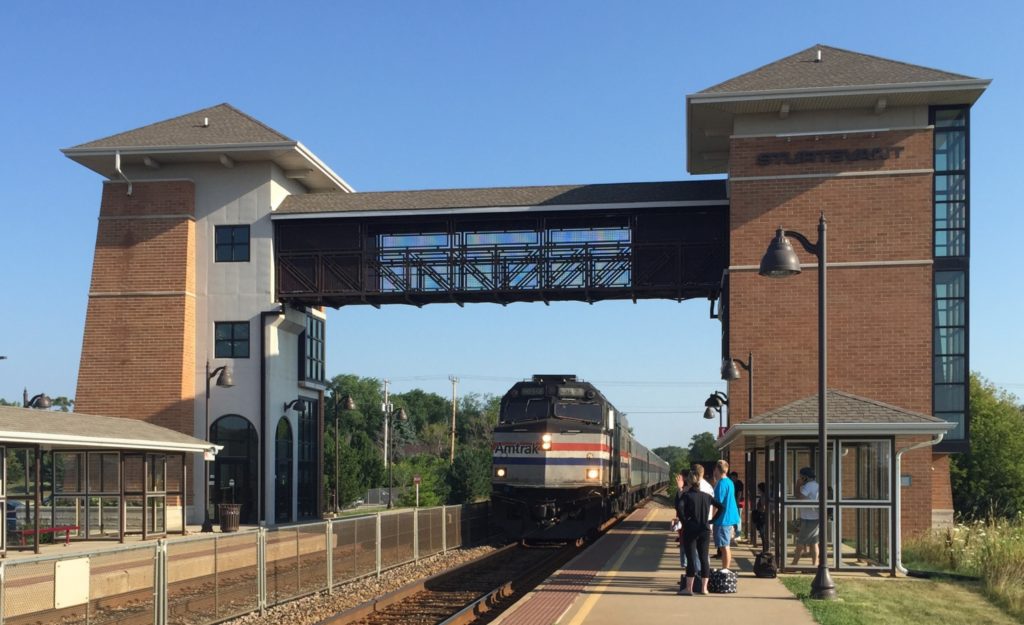 That day, I was slightly overconfident and drove to the wrong depot. I thought I knew the station's location, but I knew the site of the former station. The Amtrak station moved north years ago, and the old station moved to a park.
Learn from my mistake, check addresses, parking rules, and costs, and see what services Amtrak offers at the station, depot, or platform you use. I also arrived at the station late, just in time to watch the train leave without me.
For more information on traveling on Amtrak, check out this page.
Safe Travels,
Kev
Would you like train travel info in your inbox?
Consider joining the Travel with Kev email list for info, tips, and tricks for Amtrak travel.