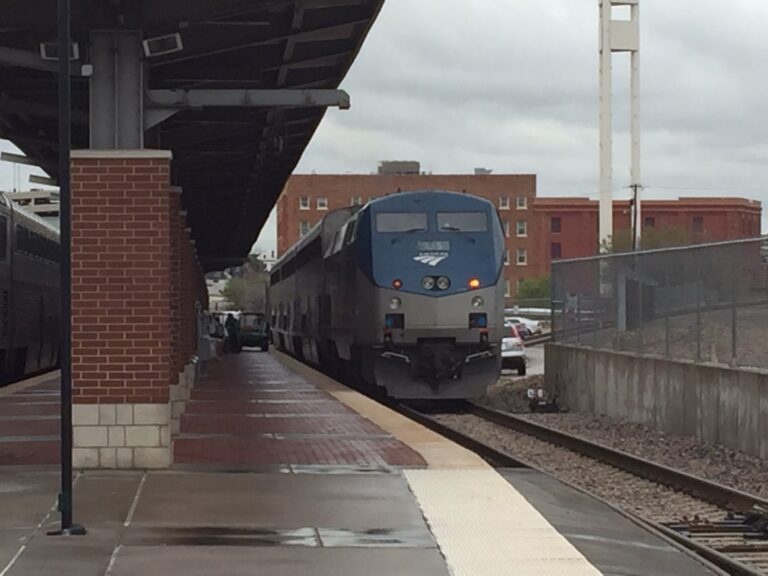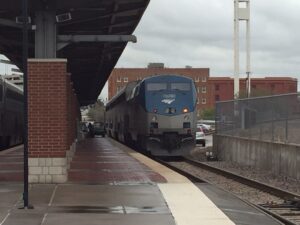 You are on the right page if you are looking for the Amtrak Heartland Flyer Schedule and more information. This train is for those traveling between Fort Worth, TX, Oklahoma City, OK, or one of the intermediate stops.
This train connects you with the Texas Eagle, which can connect you with the rest of the Amtrak system via Chicago, LA, and other stations.
In addition to the schedule, there is a PDF to download to your device or print. You can also find the basics of this train within this article.
Temporary Amtrak Heartland Flyer Schedule Changes, Service Alerts, And Notices
Below is a link to Amtrak's page informing passengers of service or station changes. It doesn't hurt to check before booking or leaving for the station.
Amtrak Heartland Flyer Service Accommodations
Seating
The Heartland flyer offers coach seating, which has comfortable seats, a fold-down tray, individual reading lights, and 120v electric outlets. This train does not have business class.
Food
The cafe car offers a variety of hot and cold meals, snacks, and hot and cold beverages and is available for most of the journey. It may be closed at the start and end of the route.
You may bring food and drink aboard the train, but you cannot consume personal alcohol on the train. Due to FDA regulations, do not bring food you brought aboard into the cafe.
Pets
Amtrak allows dogs and cats up to 20 pounds (combined weight of pet and carrier).
Amtrak pet service may not be available for your station pairs if you do not receive a prompt when booking. The prompt will read sold out when all the pet spots get taken.
Please read the limitations and rules before booking.
Luggage
This train does not offer a checked bag service.
Each passenger may carry on:
One personal item, 25 lbs. (12 kg) and 14 x 11 x 7 inches, and
Two carry-on pieces of luggage, 50 lbs. (23 kg) and 28 x 22 x 14 inches each
If you transfer to the Pacific Surfliner at some point along your journey, the baggage size for that train is up to 28 x 22 x 11 inches each. 
Charges apply for additional and oversized luggage; check out Amtrak's carry-on bag policy for more information.
For More Information On the Heartland Flyer
Here is a little more "official" information on the train.
Printable Amtrak Heartland Flyer Schedule/Timetable
Use this schedule as a guide; check with Amtrak or your eticket for exact times. If there are two times, the first is the arrival, the second is the departure, and if there is only one, it is a quick stop.
Click on the stations below to see the services offered at that stop.
Feel free to print or download this page from Amtrak.
Thank you for visiting the Amtrak Heartland Flyer schedule page
My goal is to keep these as updated as possible.
Safe Travels,
Kev
Would you like train travel info in your inbox?
Consider joining the Travel with Kev email list for info, tips, and tricks for Amtrak travel.