Want to take a trip on Amtrak but don't know where to start?
Every new adventure starts with solid research, and you are in a great spot. This site will get you started with your research with each easy-to-read article. Kev has been riding Amtrak's regional and long-distance trains traveling Amtrak since 2012.
You will learn what Amtrak trains have a Traditional Dining Car, menus, hours of operation, how they work, and more information for your Amtrak Adventure,
This article covers the basics of Amtrak Contemporary Dining, and Sleeper Lounge Cars found on long-distance trains running East of the Mississippi. Temporarily on all long-distance trains but for the…
Eating is essential, even when you are traveling. This article covers the necessary information on what you should know about Amtrak Cafe Cars.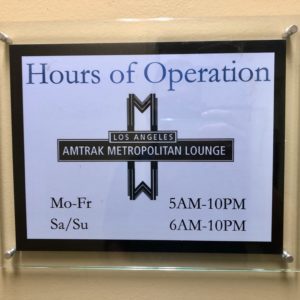 This article covers what stations have an Amtrak Lounge, the types, and what you can expect. Amtrak Lounge can be a great place to wait for your train.
To learn about when new posts are up or get the latest news, sign-up for the Travels with Kev Newsletter!