Did you know you can take an Amtrak train between Chicago, IL, and Carbondale, IL, in addition to many intermediate stops? This page offers the Amtrak Saluki and Illini Schedules and other information to help you plan your next Amtrak Adventure.
In addition to the schedule, there is a printable PDF for you to download to your device or print.
Notices And Updates For The Amtrak Saluki And Illini Schedules
Below is a link to Amtrak's service disruption and service changes to schedules and station amenities. It doesn't hurt to check as you book and check back a few times before leaving for the station.
Amtrak Saluki And Illini Accommodations
Seating
Recently, due to CN's restriction on train length and weight due to what is needed to activate their grade crossing signals, Amtrak has been using Superliner cars. Some of those cars are not in service for passengers but are there for axle count. This could change at any time.
Amtrak Coach seating offers comfortable seats, a fold-down tray, individual reading lights, and 120v electric outlets.
Restrooms are on the lower level of the train. If you bring luggage aboard, there are overhead shelves, or you can use the racks when you walk into the car.
Business class– includes extra legroom, a comfortable seat, and complimentary non-alcoholic beverages.
Additionally, Business Class customers receive a 25% bonus on Amtrak Guest Rewards points, and if you are leaving from Chicago, business class passengers can use the lounge!
Wi-Fi & Entertainment On Amtrak
Wi-Fi – is free and available on this train, but streaming may not be. Amtrak does not entertain like other transportation, but here are some ideas for entertainment on Amtrak.
Cafe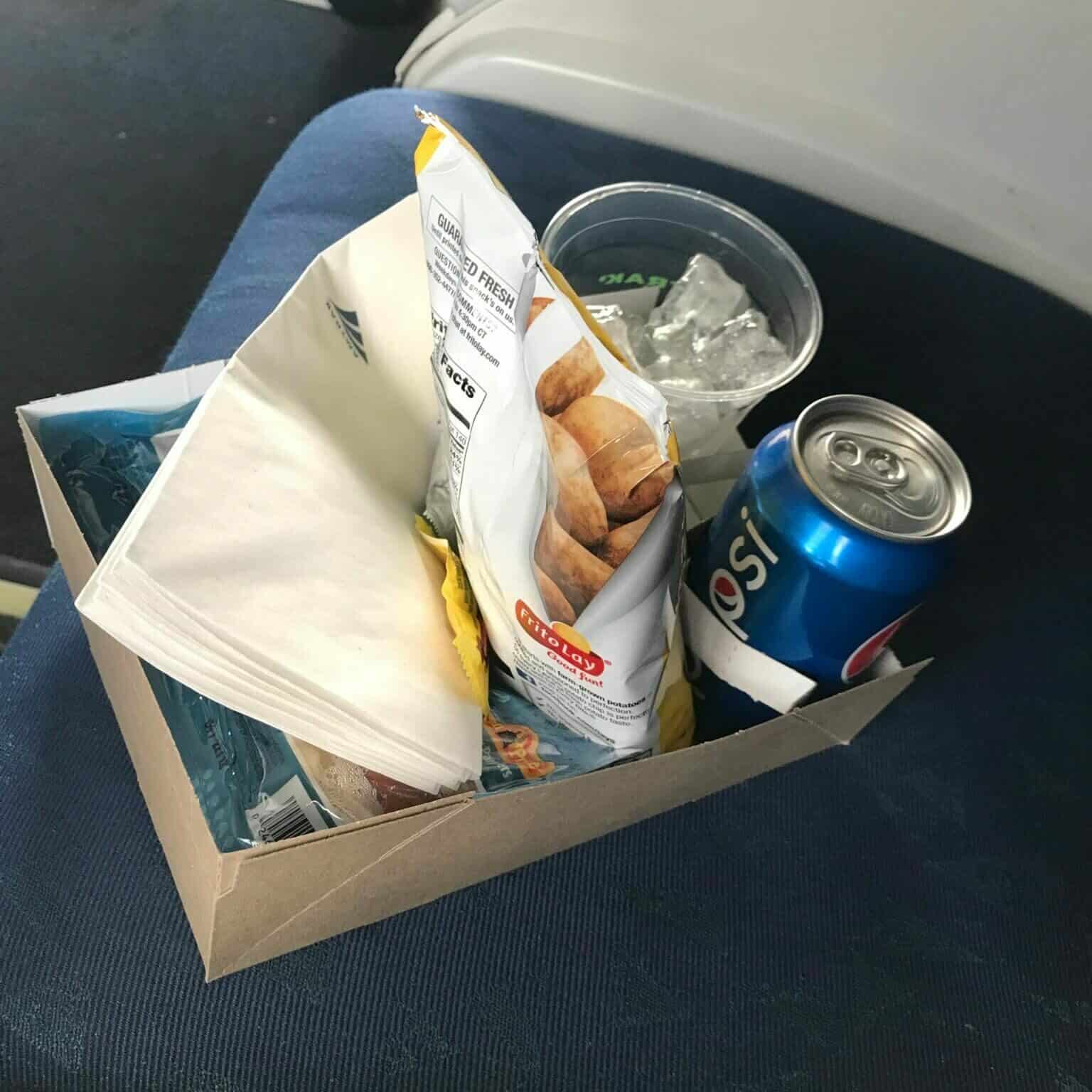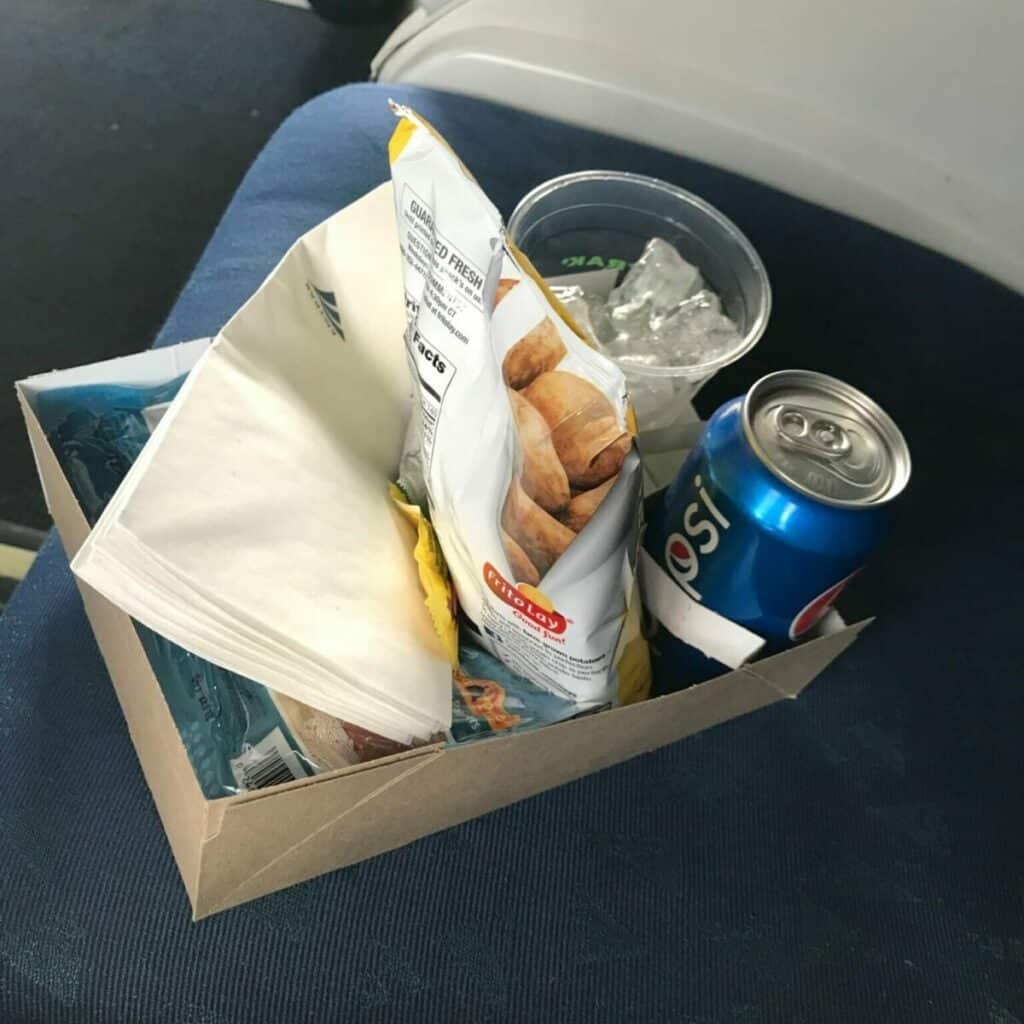 The Cafe Car offers a variety of hot and cold meals, including breakfast options. Besides meals, you can purchase snacks. Coffee, tea, and cold beverages are available, including adult beverages.
You may bring food and drink aboard the train. In contrast, you can transport alcohol on the train, but if you do, leave it in your bags! You can't consume the alcohol you brought on board. If you get caught drinking your own or get out of hand, the train's next stop will be yours.
The cafe car may not open immediately leaving the first station and may close before the last. Conductors and the cafe car attendant will let you know when it is open and its location.
Bikes
Carry-On/Trainside bicycles: you can bring up to 50 lbs. Standard bicycle sizes apply. Maximum tire width: 2″. Check the link for details; bike service may not be available at all stations.
Pets
Amtrak allows dogs and cats up to 20 pounds (combined weight of pet and carrier) for trips up to seven hours; here is more information on bringing pets on the train.
Luggage
This train does not offer a checked bag service; you can bring two pieces of luggage and two personal items. All bags must be under 50 pounds. There is storage above the seats, plus a luggage shelf. For more information, check out Amtrak's baggage policy.
Amtrak Saluki And Illini Schedules
This guide uses available information from Amtrak.com; things could change since this article was published. Check with Amtrak or your ticket to ensure times do not vary.
These times below are departure times; the train may arrive a minute or two earlier than the stated time.
390
Saluki
Northbound
392
Illini
Northbound
Communities Served
By the
Saluki And Illini
391
Saluki
Southbound
393
Illini
Southbound
–
Read Down
Read Down
Daily Trains
Final Stop
Final Stop
Miles
7:30a
4:15p
Carbondale, IL (CDL)
1:45p
9:35p
0
7:51a
4:36p
Du Quoin, IL (DQN)
1:17p
9:07p
20
8:23a
5:08p
Centralia, IL (CEN)
12:44p
8:34p
56
9:09a
5:54p
Effingham, IL (EFG)
11:57a
7:47p
109
9:33a
6:19p
Mattoon, IL (MAT)
11:33a
7:23p
136
10:24a
7:08p
Champaign-Urbana, IL
(CHM)
10:49a
6:36p
180
10:38a
7:24p
Rantoul, IL (RTL)
10:20a
6:08p
194
11:05a
7:51p
Gilman, IL (GLM)
9:52a
5:40p
227
11:31a
8:14p
Kankakee, IL (KKI)
9:27a
5:15p
252
12:10p
8:55p
Homewood, IL (HMW)
8:56a
4:46p
285
1:00p
9:45p
Chicago, IL
Union Station (CHI)
8:15a
4:05p
309
Final Stop
Final Stop
Stops
Read Up
Read Up
Miles
Printable Amtrak Saluki And Illini Schedules
Feel free to print out or download this page from Amtrak. These PDFs were current when publishing, and these routes have the same schedule for the week. These PDFs also include Amtrak Connecting Service schedules.
Amtrak Saluki And Illini Schedules Alternative Trains
If these two trains do not fit your schedule, there are alternatives. The City of New Orleans is an alternative for a late-night southbound and a morning northbound train. Besides the trains above, there are mixed service options, including trains and Amtrak Connecting Service.
Check the Amtrak website to see what options are available.
My goal is to keep these as updated as possible.
Safe Travels,
Kev
The information for these guides comes from Amtrak, and Amtrak can change times anytime.
Would you like train travel info in your inbox?
Consider joining the Travel with Kev email list for info, tips, and tricks for Amtrak travel.