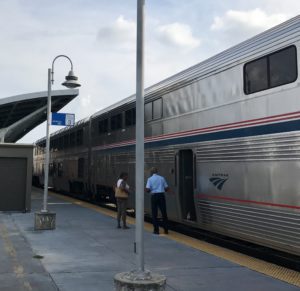 Amtrak is returning to daily long-distance service because, during the pandemic, Amtrak reduced long-distance trains to three days a week service. The restoration is due to the American Rescue Plan funding, and Amtrak will again begin daily service.
Dialy long-distance service starts in May and will begin in three phases.
Many state-sponsored trains are slowly returning to pre-pandemic schedules, but I do not have those dates for each route. I know the Hiawatha will be back on its pre-pandemic schedule before June, according to available booking.
Face Mask are still needed
Amtrak still requires the use of face masks on all trains, platforms, and stations. Even if the state does not require them, Amtrak does.
The dates Amtrak is returning its daily long-distance service.
The has maintained seven days a week; the Cardinal and the Sunset Limited still follow their historic three days a week.
Daily service and what that means for food.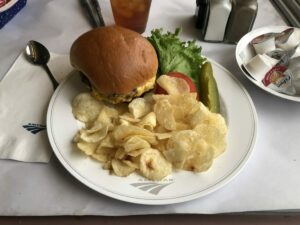 According to a Train Magazine post, Bob Johnston talks to Roger Harris, Amtrak's chief marketing and revenue officer.
Amtrak plans to restore "traditional" dining car meals with the daily frequencies, Harris says, "but we're not quite sure yet how to work through the health implications. Communal dining is probably a non-starter for now, and you can work backward through food preparation and delivery."
"It's important to figure this out because it involves the recall of employees for the daily service this summer, so it's a rather intertwined process," Harris says. "There will be some foodservice decisions in the coming months, but there will be further developments in the next year, as we get our new team really focused on this."
From what I have heard, trains running east of the Mississippi will continue to use Amtrak's flex dining.
Stay tuned to see what happens to dining on Amtrak.
Updates you will find as you return to travel.
According to an Amtrak press release: Scheduled restoration is a critical part of Amtrak's strategy for investing in long-distance service. Other components include:
The debut of the new Viewliner II sleeping cars on the Silver Service, the first addition to the Amtrak sleeper fleet in over two decades
Upgraded bedding, towels, and linens in private rooms aboard the Auto Train, with additional routes rolling out starting in summer
Fully-refreshed Amfleet II cars for Coach class routes along East Coast, including new seating cushions, carpets, curtains, and LED reading lights
Multi-year interior refresh program for Superliner and Viewliner I equipment—including new seating cushions, carpet, and curtains—beginning to enter service this summer
New Amtrak ALC-42 diesel-electric locomotives with higher performance and lower emissions will replace the current long-distance engine fleet this year.
Improved lounge experience for all private room customers—including the debut of the Metropolitan Lounge in the Moynihan Train Hall at New York Penn Station
Enhancements to the Auto Train customer experience
If you have a trip booked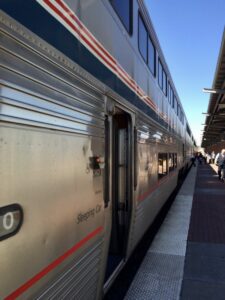 If you currently have an upcoming trip, there is a chance you can move those reservations to a more convenient date if you wanted. Some fees could apply, but it is worth calling or checking electronically. There is a chance you could find cheaper rates, but that is not guaranteed.
Regional trains
Regional trains are starting to return as well. If you are interested in when some of those trains are returning, check out Trains Magazine's article.
Wrap-up
For anyone that has tried to book an Amtrak adventure lately, this is exciting news. The tone Amtrak is taking these days is more optimistic than in past years, and I am excited to see what is in Amtrak's future.
Many regional trains are also returning to their pre-pandemic services as well.
If you want to stay updated, sign-up below for my email list, and you'll find out when new articles come out.
Safe Travels!
Kev