Amtrak suspended traditional dining on all long-distance trains, but for the Auto Train, during the pandemic. Sleeper car passengers were offered Amtrak's flex dining in its place.
Amtrak recently announced traditional dining is returning to most trains that operate West of the Mississippi River.
This meal program starts for trains departing their starting city on June 23, 2021.
If your train leaves before June 23, you will probably still receive flex meals because you are boarding mid-route. Additionally, they are reintroducing a few old favorites over the next few months.
Traditional dining returns to these trains
| | |
| --- | --- |
| Auto Train | California Zephyr |
| Coast Starlight | Empire Builder |
| Southwest Chief | Sunset Limited |
| Texas Eagle* | |
*Between San Antonio, TX, and LA, CA
Trains retaining flex dining (for now)
*From Chicago, IL and San Antonio, TX
Traditional dining returns old favorites
Two beloved dishes are returning, Amtrak's signature steaks and Railroad French Toast. The French toast now comes with whipped cream and fresh berries.
New additions to the traditional dining menu
A new addition to the Amtrak diner menu is appetizers and some new desserts.
These new appetizer selections include lobster crab cakes, green chile cheese tamales, and mixed greens salad with baby brie. These are complimentary for sleeping car passengers.
Desserts are a great way to finish a meal on the rails, and Amtrak offers carrot cake, Philidelphia cheesecake, and flourless chocolate torte.
Flex dining holdovers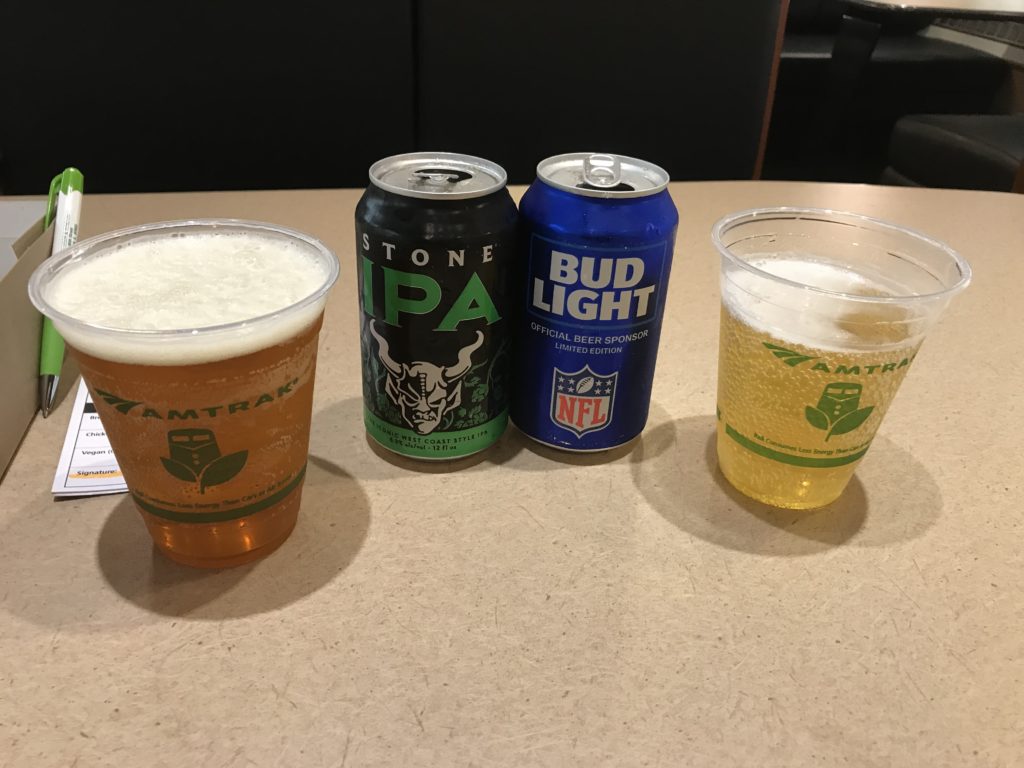 While flex dining lacks popularity, there are a few holdovers many passengers will enjoy.
The dining car will now offer complimentary non-alcoholic drinks throughout your Amtrak adventure. Look at the menu or ask the staff about the current selection.
You may enjoy the other flex dining holdover, a complimentary alcoholic beverage with diner.
Changes to the dining experience
Over the next few months, Amtrak is reducing plastic and paper waste by reinducing glass wear and ceramic palates, along with table cloths and possible flowers on the table. Before this, Amtrak used disposable plastic plates and cups and paper coffee cups.
As far as I know, Amtrak does not have a goal date for glasses, mugs, and ceramic dishes to return to the rails because it may take time to quipped with the new supplies. So for a bit, expect to get plastic plates and cups still.
Currently, the dining car is just for sleeping car passengers, but Amtrak wants to expand this service to coach passengers as pandemic restrictions get lifted further.
Quick note on the Texas Eagle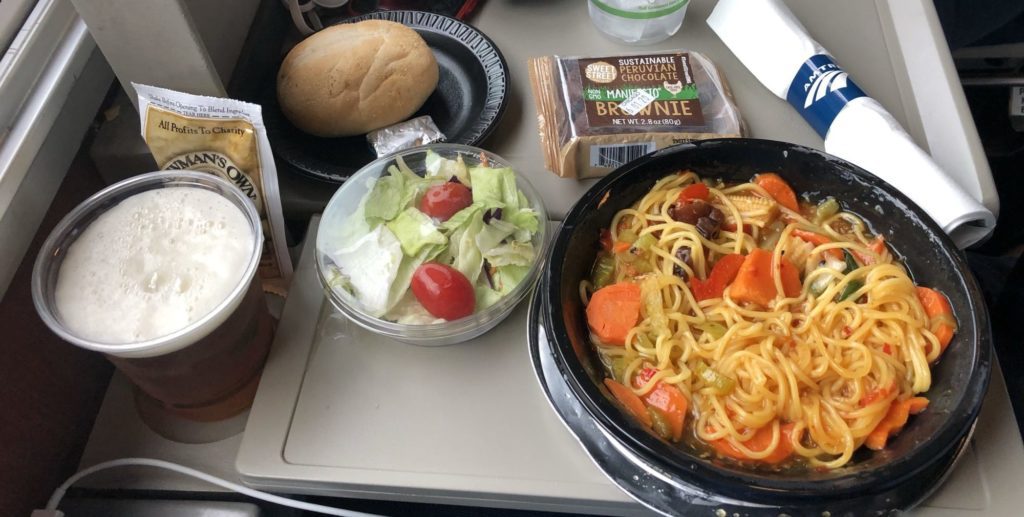 Before the pandemic, you could enjoy traditional dining from Chicago, IL, to Los Angeles, CA, but for now, this has changed.
The daily Texas Eagle train runs from Chicago, IL to San Antonio, TX, and is a single night train; thus, it will keep flex dining.
But, if you travel on the Eagle between San Antonio, TX, and LA, your car joins with the Sunset Limited, a train with traditional dinging. So, in this case, you can have both meal styles on your journey if you travel between Chicago and Los Angeles.
Wrap up
I have a trip on the California Zephyr on the 23rd, but between Omaha, NE, and Chicago, IL. Since this is the last day for this train, I am not planning on getting traditional dining. If I were leaving Chicago on the 23, I would be disappointed if I didn't.
If you plan to travel on a train that runs only for one night, still plan to get on flex dining. I could see traditional dining returning to most trains in the next few years.
I would like to see an update on the beer and wine selections, but by no means is the selection of beverages a deal-breaker regarding my transportation choice. For me, I don't ride the train for food; I ride for comfort and adventure.
My guess is Amtrak is using the new traditional dining as an experiment to see what they can do to reintroduce it to the trains that have used flex dining for a while (trains East of the Mississippi). As a reminder, Amtrak introduced flex dining in response to an act of Congress where they had to reduce food costs.
If you are interested in encouraging Amtrak to stop flex dining on more trains, you can write your congress representative. The other option is to join an organization like the Rail Passenger Association.